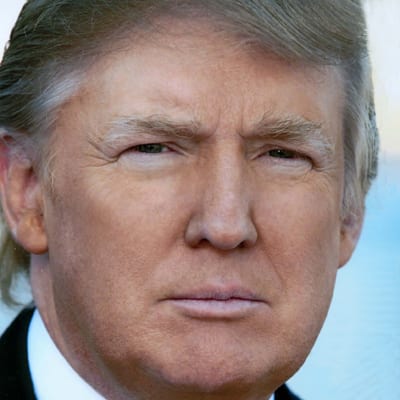 The Sayings of Donald Trump
If we were living back in early 2015 or before that, and we had the following quotations presented to us, and we were told that these were publicly stated by the same man in total sincerity and sureness, and we were asked to choose one of three places where this unidentified man was truly the chief resident–which are The Big House, The Nut House, or The White House–I think just about all of us would have answered that this unbelievable, self-absorbed megalomaniac must live in either The Big House or The Nut House, that is, an insane asylum, so that none of us would have answered he was chief resident of The White House. The following are quotations that were made by Donald Trump, usually at political rallies and sometimes at media events (the first two, of course, he said before he became president):
"I know more about ISIS than the generals do"–November, 2015.
"I know more about the courts than any human being on Earth"–Nov. 2015
"Nobody loves the Bible more than I do"–2/23/16
"Nobody knows banking better than I do"–February 2016
"I know more about renewables than any human being on Earth"–April, 2016.
"I think nobody knows more about taxes than I do"–May, 2016
"Nobody knows the [visa] system better than me, which is why I alone can fix it"– 7/21/16
"Nobody knows more about construction than I do"–May, 2018
"Nobody knows more about technology than me"–December, 2018
As a drone was flying overhead, Trump said, "I know more about drones than anybody. I know about every form of safety that you can have"–January, 2019
"I am the chosen one," looking up into the sky from outside the White House. 8/21/19
"I understand politicians better than anybody."
In June, 2016, Trump said, "I understand money better than anybody," yet how many times did he declare bankruptcy?
In April, 2017, Trump said in a rally, "I am very highly educated. I know words. I have the best words." Yet Trump's niece, in her book Too Much and Never Enough: How My Family Created the World's Most Dangerous Man, claims Donald's sister said he had a friend cheat for him by taking the college entrance exam SAT for Donald to get admitted into the University of Pennsylvania's Wharton Business School.
And in the January 8, 2018 issue of Newsweek had an article entitled, "Trump Speaks at Fourth-Grade Level, Lowest of Last 15 U.S. Presidents, New Analysis Finds." It says "the incomparable factba.se ran the comparative analysis yesterday, in response to the president's claim that he is 'a genius.'" It further explains that this analysis is based on "the Flesch-Kincaid scale" which "was developed in 1975 for the U.S. Navy to assess the relative difficulty of training manuals." Rudolf Flesch has always been my favorite teacher of writing and communication in general.
The article explains, "Factba.se has collected interviews, speeches and press conferences from previous presidents." It says further, "By every metric and methodology tested, Donald Trump's vocabulary and grammatical structure is significantly more simple, and less diverse, than any President since Herbert Hoover." Of these 14 presidents, Trump had the lowest rating, fourth-grade level with only 2605 unique words in his public speech as president, whereas Barack Obama as president had the highest level with 4869 unique words in his public speeches.
President Trump said he was "a very stable genius." As president he selected former Wall Street guy Gary Cohn, who used to work for Goldman Sachs, as his National Economic Counsel chief. Cohn later fell out with the Trump administration and left. He then wrote in a book in which he says of Trump's lack of intelligence, "It's worse than you can imagine. An idiot surrounded by clowns. Trump won't read anything—not one-page memos, not the brief policy papers; nothing. He gets up halfway through meetings with world leaders because he is bored. And his staff is no better."
And 74 million Americans voted for this braggart last year? To me, Donald Trump is often a comical figure when he talks. In the above statements in which he says, "I know more about the courts/renewables/politicians than any human being," since he doesn't add a verb at the end of the sentence, what he says means he knows more about courts/renewables/politicians than he knows about any human. But, of course, other people make the same grammatical mistake.
In March, 2020, when Trump contracted COVID-19 and was treated by doctors, he said they discussed health and asked him, "how do you know so much about these things?" He says he answered, "I have a natural ability." The media then asked him if he knew more than the experts, such as the CDC and FBI directors, and he replied, "Yeah, in many cases I do."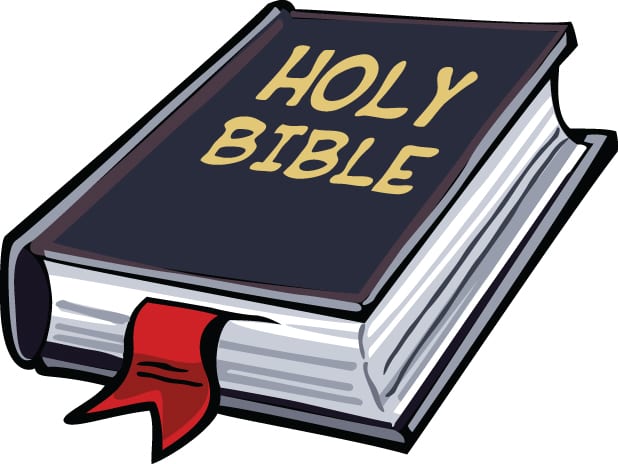 The Sayings of Jesus and Others in the Bible
There is such a contrast between Donald Trump and Jesus regarding braggadocio. The following are quotations about Jesus and other biblical statements from the NRSV:
"Blessed are the poor in spirit, for theirs is the kingdom of heaven"–Matt. 5.3
"Blessed are you who are poor, for yours is the kingdom of God"–Luke 6.20
"Blessed are those who mourn, for they will be comforted"–Matt. 5.4
"Blessed are the meek, for they will inherit the earth"–Matt. 5.5
"But the meek shall inherit the land"–Psalm 37.11
"But many who are first will be last, and the last will be first"–Matt. 19.30
"So the last will be first, and the first will be last"–Matt. 20.16
"whoever wishes to be great among you must be your servant, and whoever wishes to be first among you must be your slave"–Matt. 20.26-27
"The greatest among you will be your servant"–Matt. 23.11
"All who exalt themselves will be humbled, and all who humble themselves will be exalted"–Matt. 23.12
Apostle Paul: "in humility regard others as better than yourselves"–Philippians 2.3
"When pride comes then comes disgrace"–Proverbs 11.2
"Pride goes before destruction, and a haughty spirit before a fall"–Proverbs 16.18
"Let another praise you, and not your own mouth"–Proverbs 27.2
"Do you see someone who is hasty in speech? There is more hope for a fool"-Prov 29.20
"A person's pride will bring humiliation, but one who is lowly in spirit will obtain honor"–Proverbs 29.23
In just a few hours, as President Donald Trump is about to be impeached by the U.S. House of Representatives for the second time, which will be an all time first in the nearly 240-year history of the United States of America, and he claimed he would Make America Great Again, it appears to me that the truth of some of the above biblical sayings are being dramatically portrayed before our very eyes in the saga of Donald Trump.
See also "Trump and Jesus on Being a Loser: Part One of Three"
See also "Trump and Jesus on Being Judgmental: Part Two of Three"