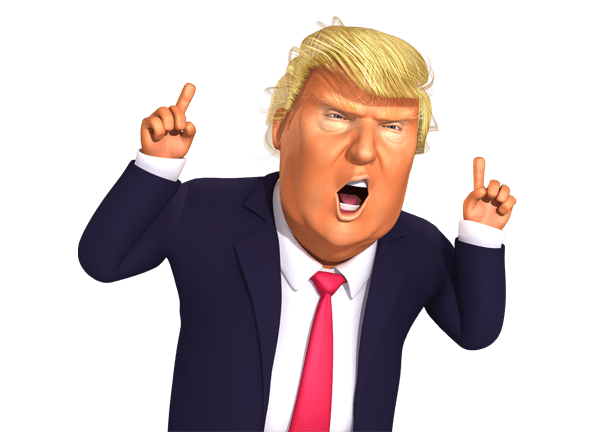 It's obvious! President Donald Trump is grasping at straws, doing everything he can possibly think of, not to Make American Great Again or help Americans (his lame response overall to COVID-19 proves that), but to remain president for a second term in order to possibly evade court convictions for crimes that could send him to prison. By doing so, he might be able to run out the clock regarding some lawbreaking, that is, go past dates when statutes of limitations have run out.
Most of these possible crimes that Donald Trump has committed were before he ever became president. That's why, in my opinion, it was so stupid for this guy to have decided to try to become the president of the USA, which has the strongest legal system in the world. Most such crimes likely have to do with his business dealings in which he may have committed bank, tax, and insurance fraud. That is what he's being investigated for by both Manhattan District Attorney Cyrus Vance and New York State's Attorney General Letitia James. There also may have been some money laundering possibly with Russia. If so, that would explain why Trump has so mysteriously cozied up to Russia's rather dictatorial President Vladimir Putin.
That's why Trump has always refused to make public his tax returns and other financial information held by his banks, accountants, etc. It's a no brainer! He's been refusing to reveal his tax returns (even to Congress) going back to his presidential campaign in 2015 and 2016. And this despite that fact that previous U.S. presidents back to about 50 years ago revealed their tax returns prior to being elected. Trump's excuse was always a great big lie–that because he was under IRS investigation and he was legally prohibited from making his tax returns public.
President Trump's latest charade to try to illegally and unconstitutionally overturn the fair president election that Joe Biden won involved a phone call that Republican Trump made yesterday to Georgia's Republican Secretary of State Bradford Jay Raffensperger. Weeks ago, the secretary had verified the presidential election count in his state and thereby declared Joe Biden the clear winner. In the phone call Trump warned, if not threatened, the secretary to make a announcement declaring that he was mistaken and that Trump won the election in Georgia. This phone call, lasting over an hour, was taped, and has been made public. For this alone, Trump could have committed a grave crime against the Constitution for which he could be impeached.
But that's nothing compared to what Trump could suffer after January 20th when he becomes a civilian and Mr. Vance and Ms. James likely come looking for Mr. Trump.