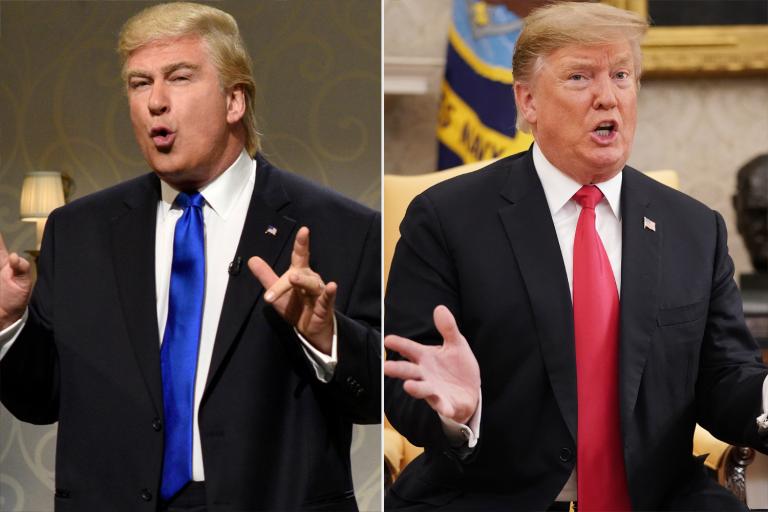 Tragedy struck a Hollywood film set this week that involved leading actor Alec Baldwin. This low-budget, Western movie titled "Rust" was being filmed near Santa Fe, New Mexico, on a ranch. At about 1:00 PM last Thursday, Mr. Baldwin fired a supposed blank from a pistol that he drew from his holster, but instead a bullet discharged from it and fatally struck cimatographer Halyna Hutchins. The projectile then passed through her chest and struck film director Joel Souza who was standing right behind Ms. Hutchins as she was operating the camera. Mr. Souza was taken to the hospital with a wound, but he is expected to be okay.
Young Hannah Gutierrez was the production's armorer who was responsible for the firearm. Dave Halls was the film's assistant director. Apparently, neither Gutierrez nor Halls knew that the gun had a bullet in it. Contrary to usual protocol on a film set, Halls, rather than amorer Gutierrez, picked up the firearm off of a nearby cart and handed it to Mr. Baldwin. And, this time in accordance with protocol, he exclaimed "cold gun," meaning the weapon did not have a bullet in it. However, he was not the person who was responsible for seeing to that.
Thus, several questions are arising over what appears to have been a tragic accident. One is whether or not Ms. Gutierrez or Mr. Halls has incurred any legal liability.
Detective Joel Cano, of the Santa Fe County sheriff's office, soon responded to a 911 call and investigated the accident. That affidavit that Cano signed says that after the accident occurred, Ms. Gutierrez took the spent casing out of the gun and later handed it to the sheriff's deputies. So, it is questionable if she should have done that. The detective also said that Mr. Halls claimed that he did not know any live rounds were in the gun that he handed to Mr. Baldwin.
Ms. Gutierrez is rather new to her craft. Last month was her first Hollywood film. She served as the production armorer, and Nicholas Gage is the star in it. However, her father, Thell Reed, had a reputation in Hollywood as a distinguished expert who taught actors how to handle and shoot firearms and was himself quick on the draw as a stunt man.
The timing of this incident couldn't have been worse for the movie industry. Beginning last summer, the International Alliance of Theatrical Stage Employees (IALTSE), the labor organization that represents most crew members on Hollywood movie sets, has been in prolonged negotiations with the Alliance of Motion Picture and Television Producers (AMPTP) concerning mostly work hours and fair compensation. A week ago, IALTSE members voted to strike against AMPTP, which appears to be imminent. Thus, there are many Hollywood film workers who are presently disgruntled with their jobs.
Furthermore, the crew on the Rust set had issued grievances, and the production company Rust Movie Productions LLC responded by firing three members and replacing them with non-union workers. Plus, two incidents happened on set weeks ago in which crew members complained about safety with firearms. Both Halls and Baldwin, who also is the producer of the film, reportedly knew nothing about this. The question therefore arises whether or not someone could have set Baldwin up by loading the firearms on purpose.
Moreover, Alex Baldwin is a political activist and very public critic of the Donald Trump presidency, as have been other prominent Hollywood actors. And Mr. Baldwin has a reputation for a somewhat uncontrolled anger to which he admits and has been working on in recent years. And although he has been a very successful actor in Hollywood films, Alex Baldwin's popularity skyrocketed in recent years for his many performances on the television sitcom Saturday Night Live, which is filmed in New York City, former U.S. President Donald Trump's hometown and the headquarters of his Trump Organization. In all of those SNL skits, Mr. Baldwin humorously looked like and imitated President Donald Trump, which upset Mr. Trump to no end.
A similar question therefore arises as to whether or not someone–being a devout supporter of ex-President Trump who hated Alec Baldwin for his SNL spoof of President Trump–either loaded the gun that Baldwin accidentally fired and killed Ms. Hutchins with or convinced someone else to do that dirty work.
The whole affair most likely was just an accident. But so far, there are questions about it which include whether or not actor Alec Baldwin was purposely set up.