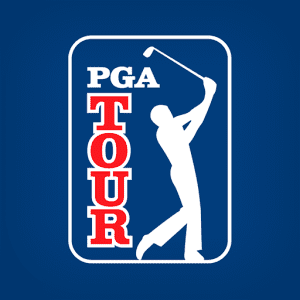 I like to read American political commentator and three-time Pulitzer Prize winner Thomas Friedman. He has a column in The New York Times. He also loves playing golf. His latest column piece is entitled "Saudi Arabia Take a Mulligan. Here's What It Can Do Instead." It's a critique of the current upheaval in pro golf caused by the new, Saudi-backed pro golf tour named LIV Golf International Series that is bucking the PGA Tour. It just held its first event last weekend in London. Seventeen PGA Tour members played in it without a release from PGA Tour Commissioner Jay Monahan and therefore were suspended.
The big talk is that Saudi Arabia is throwing bundles of money at pros who play LIV Golf events in an effort to whitewash its deteriorating reputation in the world for a dismal record on human rights, but especially the murder of journalist Jamal Khashoggi. According to our CIA, it was ordered by Saudi Crown Prince Mohammed bin Salman (MBS). Most journalists worldwide agree that this is what is being called "sportswashing," which is defined as using sport to improve a tarnished reputation. The Saudis have lots of money to do that with due to their underground black gold.
A mulligan in golf means taking an extra shot off the first tee, if your first shot was not to your liking, and then playing your second ball if it was a better shot. Of course, that is not in accord with the rules of golf. So, taking a mulligan in golf is partly joking but partly a reality. Some golfers do it since they don't usually have time to go to the practice tee and hit a few golf shots as warm-up before starting their round.
So, Thomas Friedman's take on this LIV Golf is that so far it's not working and rather achieving the exact opposite of its purpose, which is sportswashing. Thomas means that it is causing the world, but especially the golf world, to focus on LIV Golf as sportswashing to help erase the Saudi's bad reputation.
Friedman writes, saying to MBS whom he knows and who runs runs the country, "It is no easy trick to spend a billion dollars to improve your image and end up with only bad publicity — but your golf tour has done it. Instead of the news pages talking about all the religious and social reforms in Saudi Arabia, the sports pages are now talking about your regime's murder of Khashoggi and the involvement of Saudi jihadists in 9/11.
"There's a reason the most respected tour players, like Rory McIlroy, Justin Thomas and Tiger Woods, won't join your series. They know sportswashing when they see it."
Friedman thus suggests the Saudis give up this foolish idea and do what he thinks to achieve a better reputation. He says MBS has accomplished some worthwhile reforms in Saudi society. Thomas therefore suggests that MBS spend some money on inviting journalists the world over to have a Saudi-paid free vacation in Saudi Arabia in which they are shown the many reforms firsthand and allowed to go about the country freely interviewing Saudi citizens, which itself is so far not allowed in the kingdom.
Sounds like a good idea to me. Plus, it would get rid of LIV Golf, which I think so far has been bad for golf, but especially pro golf and most specifically the PGA Tour. If not, it looks like there will be a big lawsuit about this, and we don't know how that will turn out.