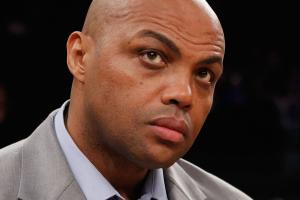 That Black man they call The Mouth and Sir Charles used to say, humorously, "If they offered me enough money, I'd work for the Klan."
Now, he's considering doing just about that, at least from the perspective of the PGA Tour. However, I don't think they'll hire him to teach his version of the golf swing even though he loves the game so much. His basketball skills never did transition well over to his golf skills.
Last month, Charles Barkley–an NBA Hall of Famer and a leading television analyst of NBA games–said on the Pat McAfee Show concerning the rebel-upstart LIV Golf Invitational Series, "Listen, if they offered me $200 million," presumably to do television broadcasting for their events, "I'd kill a relative."
To justify his getting involved with the financial backer of LIV Golf, which is Saudi Arabia trying to sportswash its poor human rights image and overcome its murder of world class journalist Jamal Khashoggi, The Mouth explained, "We have all taken 'blood money' and we all have 'sportswashed' something. So I don't like those words, to be honest with you. If you are in pro sports, you are taking some type of money from not a great cause."
Well, Charles, maybe it's time to exercise some ethics by stopping it. You know, draw a line and say there will be no crossing it. But it appears not likely from him.
Barkley reportedly had dinner this week with retired PGA Tour superstar Greg Norman, director of LIV Golf. So, it appears that if they will pay him enough, The Mouth may soon be working for The Saudi Clan.