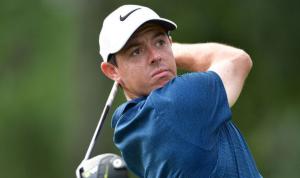 Irishman Rory McIlroy, with four major wins in pro golf, and Norwegian Viktor Hovland, who is still looking for his first, tied today at 16-under par total after three rounds in The 150th (British) Open being staged at the birthplace of golf–the Old Course at St. Andrews. They played together today, which made for good viewing by spectators and TV viewers. And they have a four stroke lead on the field going in to tomorrow's final round.
Both players had remained tied for the lead during much the last nine holes today. Rory took a one stroke lead but then gave it back with a bogey on the sometimes treacherous par four 17th Road hole when his ball crossed the dangerous road and banked off the stone wall. Both players birdied the final and short par four 18th hole by nearly driving the green.
Several outstanding players are lurking within striking distance of the co-leaders. But all are four strokes or more behind McIlroy and Hovland, both of whom look like they are in complete control of their games. Tomorrow's final round could turn into sort of a match play event between these two really fine players.
McIlroy would seem to have the advantage, being perhaps the best player in the world during the last ten years. But he hasn't won a major now since 2014. As my friend and the legendary Gary Player said this week, McIlroy has such a great and powerful golf swing with a solid mental attitude to go with it that he should by now have at least six major wins or more.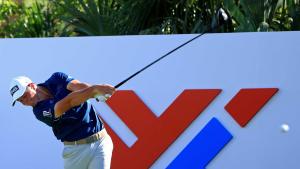 As for Hovland, he manages his game extremely well and seems ready for a break out major win. It could be an exciting finish tomorrow in the last major of the season for the professional golf world.