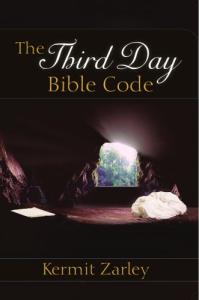 Amber's Question: How have you brought Christianity into the athletic world?
Kermit's Answer: This evangelistic Christian movement in American pro sports began with the Major League Baseball chapel program in the early 1960s. It happened next on the PGA Tour. In 1965, my close friend, Babe Hiskey, and I co-founded "the PGA Tour Bible Study," now called "the Tour Chapel," at the suggestion of Babe's brother, Jim Hiskey. I gave leadership to this group until my career on the regular Tour ended in 1982. This Christian ministry has been an actual community that resembles a home church, involving families, whereas Christian ministries in the other American pro sports usually consist more of a chapel program that centers almost exclusively on hearing a speaker.
This PGA Tour Christian group eventually became a source of inspiration, if not a model, for other such groups to emerge on other pro golf tours. The Christian group on the LPGA Tour became the first example. Nowadays, similar Christian groups exist on just about all of the major men pro golf tours around the world.
After ending my career on the regular Tour, throughout the remainder of the 1980s I involved myself part-time in a Christian golf outreach ministry to amateur golfers called "Golf Fellowship," now called "Links Fellowship." We established almost a hundred golf fellowships in various cities throughout the U.S. We also had a monthly newsletter, called "LinksLetter," which still exists today and for which I wrote articles regularly. Also during this time I performed golf clinics and was a banquet speaker at 10-20 one-day golf outings around the country conducted by such parachurch organizations as FCA, Youth for Christ (YFC), Young Life, etc. I resumed my full-time golf career in 1991 when I became eligible to join the PGA Senior Tour, now the "Champions Tour."