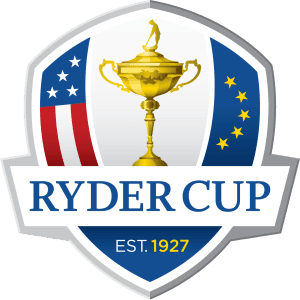 Europe just won the Ryder Cup by absolutely trouncing the USA. The final score apparently will be 16 to 11. The US got off to such a miserable start in these biennial and historic, three-day matches. By the second day, yesterday in early afternoon, the score was Europe 8.5 points to USA 1.5 points. So, the Americans had dug themselves such a big hole from which it was nigh impossible to extricate themselves.
European golf fans used to be polite and subdued, yet well appreciating good play on the links with a nice, but soft, clap of the hands. Just being good gentlemen and gentleladies, you know? But my, how things have changed! Today and everyday, they are loud and boisterous, singing and chanting so strongly that the angels in heaven could probably hear them. It is as if all those male fans had just walked out of the pub after downing a few pints. No more "staying cool, being calm, and carrying on" as the Brits say. They make America's male, golf crowds sound like some little choir boys.
Yet, you got to tip your cap to these European professional golfer men. When they get on their home turf, they are tough as leather to beat. The last time the USA was victorious across-the-pond in the Ryder Cup was back in the last century–in 1990.
In the aftermath just minutes ago, both team captains–America's Zach Johnson and Europe's Luke Donald–were fighting back tears in television interviews. The emotions were intense. Nowadays, they always are in the Ryder Cup–the world's premier contest in the greatest game on grass (though I guess a lot of pro soccer players around the world might dispute that since they don't like playing on our artificial turf).