Dr. KP Yohannan: Chosing to be courageous
There comes a time when our faith—our inner decisions and convictions—must be lived out in the moment of trial.
Look throughout the Bible and you'll find numerous men and women who, because of their faith in God, were full of courage and who did seemingly impossible things in their lifetime.
From Esther risking her life for the justice of her people to Moses defying Pharaoh for the freedom of the children of God, story after story give witness to average men and women who lived courageous lives.
But there is a connecting element in each of their stories: They acted upon their courage.
Make the Choice to Be Strong and Courageous
Consider Joshua as an example. When Moses died, God restated His promise to Joshua, the one who took Moses' place to lead the children of Israel into the Promised Land after 400 years of slavery in Egypt.
But as Joshua was about to possess the land flowing with milk and honey, the great walled city of Jericho stood in the way. When Joshua saw this, God reminded him, "I promised this land to you Myself. I will never change My promise. This land is yours" (Joshua 1:6–7, 9).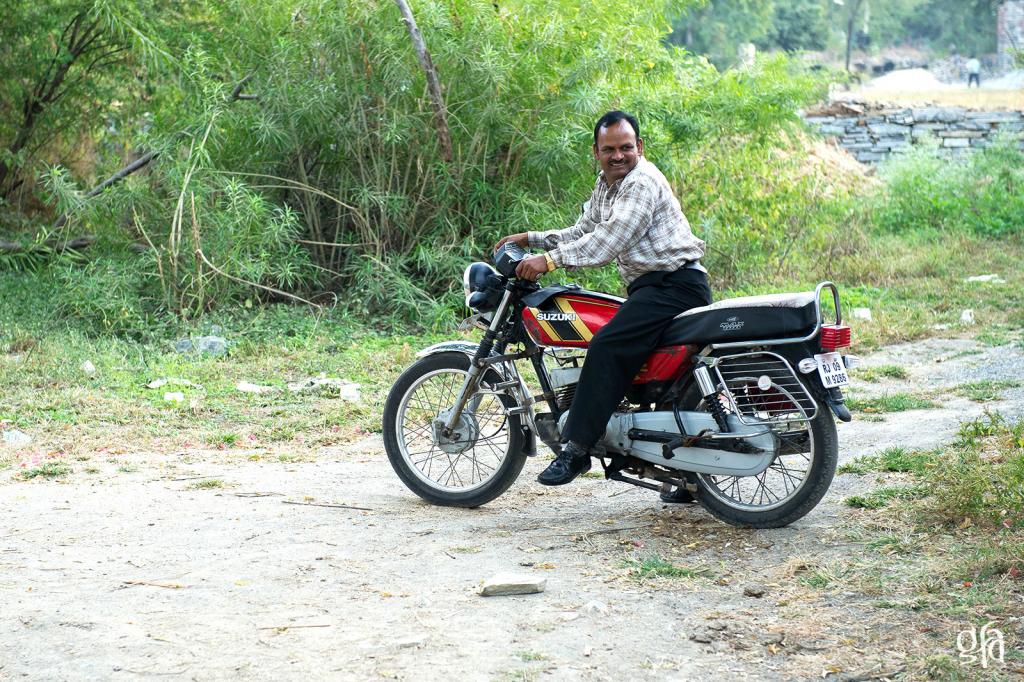 God cannot lie, and this promise was absolutely fixed, firm, signed and sealed.
But there was one catch. Joshua must not be afraid; he must be courageous. He must take Jericho. Three times in eight verses in a single chapter, God exhorted Joshua to be "strong and courageous."
-He had the promise of God.
-He knew God had called him.
-He knew God was on his side and would provide the power needed.
Joshua only needed now to choose to step out in courage.
A Fool for Christ's Sake
Paul was another who knew the reality of making this kind of choice. Paul was a seasoned traveler in the work of God. He had been through a variety of situations and worked alongside a variety of people, both before coming to Christ as well as afterward.
Over and over and over again, Paul faced danger in his ministry, yet he never turned away from the call of God on his life. He continually made the choice to press on and stand courageous.
While Paul sat in prison, he told Timothy not to be ashamed to testify about the Lord, and to embrace suffering for the sake of Christ (see 2 Timothy 1:8). Paul's plea was not just a shallow suggestion. Throughout his years of ministry, Paul saw many who chose the opposite, bowing to the pressure of suffering and shame and turning away rather than standing strong.
When Paul was arrested, many people who claimed to be servants of God turned away from the faith, denying Paul and Christ. Paul exhorted Timothy that he couldn't be like this. He must be different.
Timothy's courage was crucial. Like Paul, he must be willing to be a "fool for Christ's sake" (1 Corinthians 4:10).
You, too, must be willing to be a fool for Christ's sake.
You, too, must make the choice to be strong and courageous.
You, too, must not turn away or back down.
God says, "I want you to be strong and courageous. Don't let fear or intimidation creep into your heart. If it does, My promise will never come to pass."
May the Lord give us the grace to stand with Him, no matter what comes.
---
Dr. KP Yohannan, Metropolitan of the Believers' Eastern Church, and founder and director of Gospel for Asia, has written more than 200 books, including Revolution in World Missions, an international bestseller with more than 4 million copies in print. He and his wife, Gisela, have two grown children, Daniel and Sarah, who both serve the Lord with their families.
Gospel for Asia has been serving the "least of these" in Asia since its beginning in 1979, often in places where no one else is serving. GFA supports national workers who are serving as the hands and feet of Christ by ministering to people's needs so they can understand the love of God for them for the first time. GFA is engaged in dozens of projects, such as caring for poor children, slum dwellers and widows and orphans; providing clean water by funding wells; supporting medical missions; and meeting the needs of those in leprosy colonies. Through GFA's Bridge of Hope Program, tens of thousands of children are being rescued from the generational curses of poverty and hopelessness.