In 2 Timothy 2:15, the Apostle Paul instructs Timothy, "Do your best to present yourself to God as one approved, a worker who does not need to be ashamed and who correctly handles the word of truth."
The Greek word orthotomeo, translated "correctly handle" or "rightly divide" in that verse, was used by the ancients in reference to the skillful use of tools.
If you were to look back throughout Paul's epistles, you would find how numerous times he had to bring correction to the different churches, setting straight where they had begun to divert from the truth of Scripture and bringing them back into alignment with what it has to say.
He knew how to use his tool—God's Word—to bring about the desired result. From this, we catch a glimpse into the importance Paul placed upon God's Word.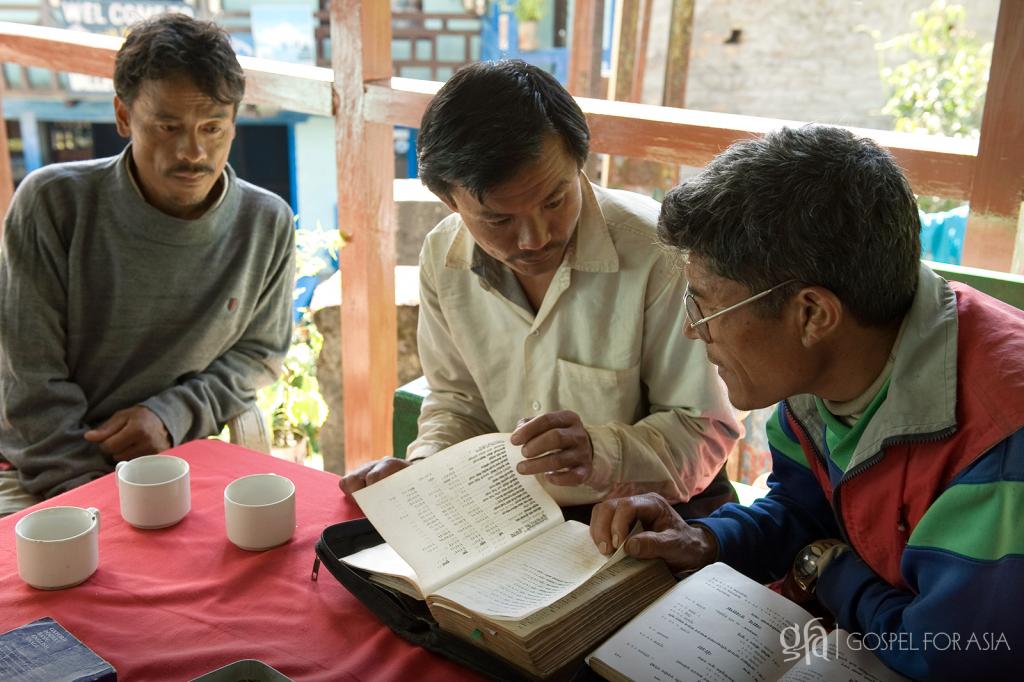 Skill Requires Effort
Paul didn't learn the truths of the Scripture overnight. It took time. Just the same, we, too, must also make the same commitment—cultivating a daily, disciplined approach to spending several hours in the Word of God, studying and meditating and asking the Holy Spirit to teach us its truths.
We cannot be effective in the kingdom of God without this.
But this is not necessarily an easy, convenient element to implement into our lives. We are busy men and women, and life only seems to get busier. That is why we must make this a commitment: "the trait of sincere and steadfast fixity of purpose . . . the act of binding yourself to a course of action."
Committing time to the study of God's Word means that whatever our days are filled with or how busy our lives become, we make the time to sit quietly before the Lord and allow Him to search our hearts and teach us from His Word. We do this because we understand and believe that it is from this foundation alone that good fruit comes to our lives and ministries.
Guard Against Backsliding from God's Word
In the years that I've been in the ministry, I have known countless people who have made a shipwreck of their lives simply because of this one fact: They were not spending time in God's Word.
Lack of being in the truth of the Bible is the root of all our problems, because without the Word of God, no life-bringing transformation can take place within us. "For the word of God is living and active. Sharper than any double-edged sword, it penetrates even to dividing soul and spirit, joints and marrow; it judges the thoughts and attitudes of the heart" (Hebrews 4:12).
If we are not spending time in the Word of God and allowing it to judge and correct the thoughts and attitudes of our hearts, then the thorns and briars of sin will surely overtake us. But if we remain in Him who is the Word, then we will continue to grow and bear good fruit, just as Jesus said in John 15:7—"If you remain in me and my words remain in you, ask whatever you wish, and it will be given you."
God has not given you more than you can handle. It is of utmost importance that you make the commitment to spend time in His Word.
We must purpose to daily meditate on it throughout the different tasks of the day and to use every opportunity given to us—time in the morning, while we're waiting in queue, in our conversations and before we go to bed—to stay in the Word, following the commandment given to the children of Israel to "not let [the Word] depart from your mouth; meditate on it day and night, so that you may be careful to do everything written in it. Then you will be prosperous and successful" (Joshua 1:8).
Commit to the Word
Today, make a fresh commitment to read and study the Word of God. Doing any form of ministry without spending time in God's Word is inconceivable—empty and useless.
---
Dr. KP Yohannan, founder and director of the nonprofit organization Gospel for Asia, has written more than 200 books, including Revolution in World Missions, an international bestseller with more than 4 million copies in print. He and his wife, Gisela, have two grown children, Daniel and Sarah, who both serve the Lord with their families.
Gospel for Asia is a nonprofit organization serving the "least of these" in Asia since its beginning in 1979, often in places where no one else is serving. Gospel for Asia supports national workers who are serving as the hands and feet of Christ by ministering to people's needs so they can understand the love of God for them for the first time. Gospel for Asia is engaged in dozens of projects, such as caring for poor children, slum dwellers and widows and orphans; providing clean water by funding wells; supporting medical missions; and meeting the needs of those in leprosy colonies. Through Gospel for Asia's Bridge of Hope Program, tens of thousands of children are being rescued from the generational curses of poverty and hopelessness.
Click here, to read more articles on Patheos by Dr. KP Yohannan Metropolitan.
Go here to know more about Dr. KP Yohannan: About | Integrity | Facebook | Twitter