A servant of God is often known by how he handles the Word of Truth in his ministry.
For that reason, one of the last things Paul told Timothy was, "Do your best to present yourself to God as one approved, a workman who does not need to be ashamed and who correctly handles the word of truth" (2 Timothy 2:15).
What does it mean to correctly handle the word of truth?
It is not just a matter of understanding Scripture, but also applying it. It is the man who lives in the Word of God and whose life is shaped and governed by the word of truth who is the kind of workman God approves.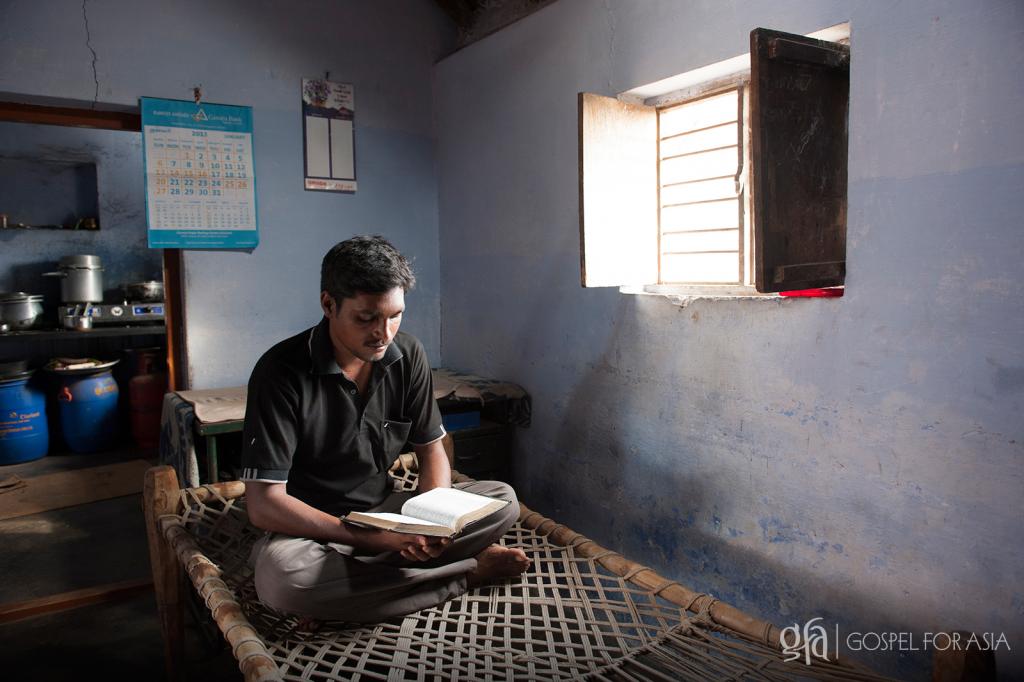 Living out the Word of Truth in a Questioning Culture
This is especially crucial for today. We live in a generation with an incredible number of challenges to living a life according to the truth laid out in the Bible. On one hand there is pluralism and on the other hand liberalism. The uniqueness of Christ and the authority of Scripture are questioned on all sides.
But regardless of the challenges made against it, the Word of God is the only true, sure and solid foundation for us to build our lives and ministry upon.
Jesus assures us with this encouragement:
-"Heaven and earth will pass away, but [His] words will never pass away" (Mark 13:31)
-"Not the smallest letter, not the least stroke of a pen" (Matthew 5:18)
-God's Word "is eternal; it stands firm in the heavens" (Psalm 119:89)
-God is "watching to see that [His] word is fulfilled" (Jeremiah 1:12)
Stay Rooted in the Word of Truth
In order for your life and ministry to be effective, you must be rooted in God's Word, for that alone is the only good seed, ensuring a good yield.
If a farmer wants to reap a harvest of wheat, he doesn't plant corn seeds. He uses the right seeds—the wheat seeds. In just the same manner, you also must plant with the right seed—the Word of God—both in your personal life and in your ministry.
No matter how hard you work or how many different things you try to do, it all means nothing if you don't have the right seed, which is the word of truth.
Start Building a Foundation
Today, commit time to studying God's Word and finding out what it has to say to us individually as well as to the issues of life.
---
Dr. KP Yohannan, founder and director of the nonprofit organization Gospel for Asia, has written more than 200 books, including Revolution in World Missions, an international bestseller with more than 4 million copies in print. He and his wife, Gisela, have two grown children, Daniel and Sarah, who both serve the Lord with their families.
Gospel for Asia (GFA World) is a nonprofit organization serving the "least of these" in Asia since its beginning in 1979, often in places where no one else is serving. Gospel for Asia supports national workers who are serving as the hands and feet of Christ by ministering to people's needs so they can understand the love of God for them for the first time. Gospel for Asia is engaged in dozens of projects, such as caring for poor children, slum dwellers and widows and orphans; providing clean water by funding wells; supporting medical missions; and meeting the needs of those in leprosy colonies. Through Gospel for Asia's Bridge of Hope Program, tens of thousands of children are being rescued from the generational curses of poverty and hopelessness.
Read more about spending time alone with God.
Click here, to read more articles on Patheos by Dr. KP Yohannan Metropolitan.
Go here to know more about Dr. KP Yohannan: Amazon | About | Integrity | Facebook
What different things do you do to help yourself stay rooted in God's Word? Comment below.