Many people who have been serving with a ministry since its inception can recall the vibrancy and passion they and their fellow workers once had to bring God's love to the world; they remember the group's enthusiasm to serve one another, the love and family atmosphere they enjoyed, and the unity they experienced. But all those blessings now seem to be just a memory.
If that describes us, how can we come back to the place of revival that once filled our hearts and our churches?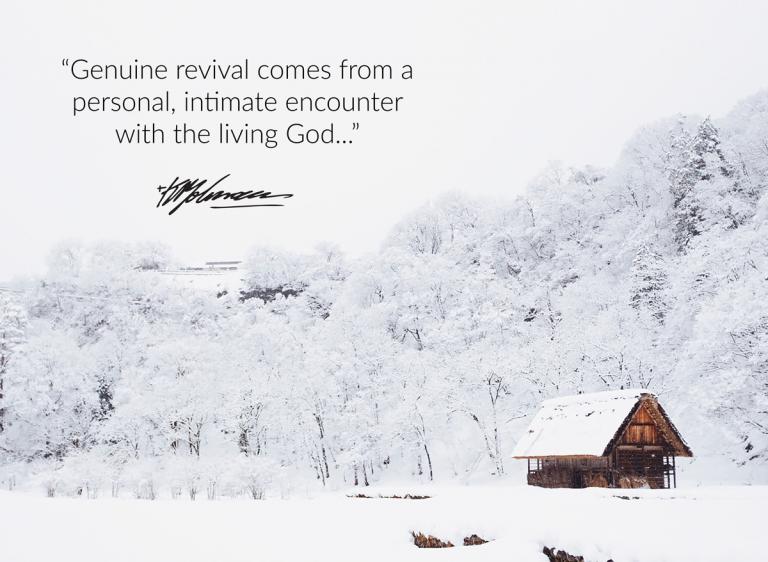 Find Renewed Zeal Through Surrender
Genuine revival comes from a personal, intimate encounter with the living God, not with the rules and regulations of an organization.
How can I be a servant? When I know the one who is a servant of all. How can I be broken? When I meet with the one who was broken for the world.
To be zealous means you must be inwardly motivated.
Refocus on the Vision the Lord Gave You
Here's how we can help ourselves and those around us refocus on the vision of our ministry:
Take time to think deeply and pray sincerely, asking the Lord to renew within your own heart the vision of your ministry.
Regularly review your mission statement, vision and values
Talk with those who have been with your ministry a while to recall what it was like in the early days
Then, translate your vision into your specific area of ministry.
Then, search for unique ways to spread your vision
There are so many different ways you can spread the vision of your ministry. For example, one longtime, faithful volunteer at our ministry originally started serving here because of her contact with a staff member in the laundry room of their apartment complex. The possibilities are virtually unlimited, but you can only access them when you have allowed the Lord to do the work in your heart.
To be radical, you must deliberately choose to do things that would help develop and cultivate your own heart and the hearts of those around you. It will not happen on its own. Take stock of your spiritual condition; face yourself honestly. And through these things, may the Lord give us the grace to maintain freshness and life within our ministry.
Renewal in Your Ministry
Today, take initiative and seek the Lord for renewal in your church or ministry.
---
Dr. KP Yohannan, founder and director of the nonprofit organization Gospel for Asia, has written more than 200 books, including Revolution in World Missions, an international bestseller with more than 4 million copies in print. He and his wife, Gisela, have two grown children, Daniel and Sarah, who both serve the Lord with their families.
Gospel for Asia has been serving the "least of these" in Asia since its beginning in 1979, often in places where no one else is serving. GFA supports national workers who are serving as the hands and feet of Christ by ministering to people's needs so they can understand the love of God for them for the first time. GFA is engaged in dozens of projects, such as caring for poor children, slum dwellers and widows and orphans; providing clean water by funding wells; supporting medical missions; and meeting the needs of those in leprosy colonies. Through GFA's Bridge of Hope Program, tens of thousands of children are being rescued from the generational curses of poverty and hopelessness.
Click here, to read more articles on Patheos by Dr. KP Yohannan Metropolitan.
Go here to know more about Dr. KP Yohannan: Amazon | About | Integrity | Facebook | Twitter
Learn about the growth that comes from giving those you lead a balance of both accountability and freedom.