If the Apostle Paul had not brought the Good News to Europe, foundational principles such as freedom and human dignity would not be part of the Western heritage. Because the Holy Spirit instructed him to turn away from Asia and go west, Western nations have been blessed with their systems of law and economics—the principles that made them rich and free.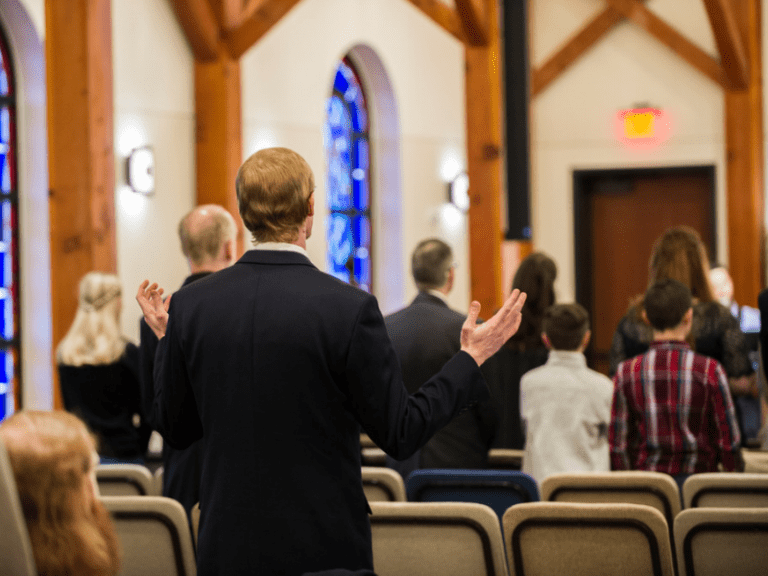 Think a moment about the vast difference between your country and the poorer nations of the world.
While many of us struggle with our weight, the poor in this world struggle to find their next meal. In most countries where GFA is supporting indigenous pastors, the gross national income per person was approximately US$1,500 a year as of 2014. By contrast, in some of the most economically developed regions of the world it was more than US$50,000 a year. And Christians in these countries, because they tend to live in the upper half of the economy, earn even more!
In addition to freedom from want, people in most of these free nations enjoy freedom of speech, press and assembly; freedom of religion; freedom to choose where and how to live; and freedom to organize themselves to correct injustices and problems both at home and abroad.
Large numbers of service networks in communications, education, finance, mass media and transportation add to the quality of life in the West. Not having these services available is an enormous handicap to people living in nations with less fortunate circumstances.
Finally, few domestic needs exist. Although unemployment is a serious problem in some areas, it is many times higher in nearly every country of the Two-Thirds World. How many of us can comprehend the suffering of the millions of homeless and starving people in nations like Bangladesh? Overseas the problems are on a grand scale.
This is just a short list of the many advantages of living in the more affluent world where benefits have come largely because of a biblical faith.
Count Your Blessings
All people everywhere, and especially Westerners, have so much to be thankful for. Wherever you are in the world, make a list today of the freedoms and comforts available to you that others live without. Thank God for those blessings today.
---
Dr. KP Yohannan, founder and director of Gospel for Asia, has written more than 200 books, including Revolution in World Missions, an international bestseller with more than 4 million copies in print. He and his wife, Gisela, have two grown children, Daniel and Sarah, who both serve the Lord with their families.
Gospel for Asia has been serving the "least of these" in Asia since its beginning in 1979, often in places where no one else is serving. GFA supports national workers who are serving as the hands and feet of Christ by ministering to people's needs so they can understand the love of God for them for the first time. GFA is engaged in dozens of projects, such as caring for poor children, slum dwellers and widows and orphans; providing clean water by funding wells; supporting medical missions; and meeting the needs of those in leprosy colonies. Through GFA's Bridge of Hope Program, tens of thousands of children are being rescued from the generational curses of poverty and hopelessness.
Click here, to read more articles on Patheos by Dr. KP Yohannan Metropolitan.
Go here to know more about Dr. KP Yohannan: Flickr | KPYohannan.org | GoodReads | Radio | Amazon
Be renewed in living a life of thanksgiving.