Every time I speak about missions to the Church in the West, I try early in my message to ask two very important questions:
Why do you think God has allowed you to be born with such privileges, rather than among the desperately poor slums in our world?
In light of the blessings you enjoy, what do you think is your minimal responsibility to those in this world who are suffering without the knowledge of Christ's love?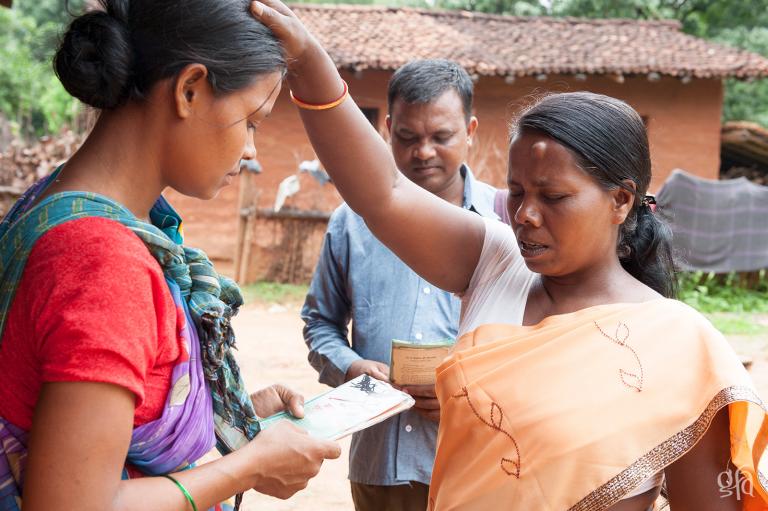 The Only Response: Sharing
Those who have been born into affluence, freedom and divine blessings should be the most thankful people on earth. But along with the privilege comes a responsibility. The Christian must ask not only why, but also what he should do with these unearned favors.
Throughout Scripture, we see only one correct response to abundance: sharing.
God gives some people more than they need so that they can be channels of blessing to others. God desires equity between His people on a worldwide basis. That is why the early Church had no poverty.
The Apostle Paul wrote to the rich Christians in Corinth,
"For I do not mean that others should be eased and you burdened; but by an equality, that now at this time your abundance may supply their lack, that their abundance also may supply your lack—that there may be equality" (2 Corinthians 8:13–14).
Brotherly Love
The Bible advocates and demands that we show love for the needy brethren. Right now, because of historical and economic factors that none of us can control, most of the needy brethren are in Two-Thirds World countries. The conclusion is obvious: We affluent believers must be sharing with them.
"We know that we have passed from death to life, because we love the brethren. . . . But whoever has this world's goods, and sees his brother in need, and shuts up his heart from him, how does the love of God abide in him? My little children, let us not love in word or in tongue, but in deed and in truth" (1 John 3:14, 17–18).
And,
"What does it profit, my brethren, if someone says he has faith but does not have works? Can faith save him? If a brother or sister is naked and destitute of daily food, and one of you says to them, 'Depart in peace, be warmed and filled,' but you do not give them the things which are needed for the body, what does it profit? Thus also faith by itself, if it does not have works, is dead" (James 2:14–17).
God has not given us a superabundance of blessings so we can sit back and enjoy luxuries—or even in spiritual terms, so we can gorge ourselves on books and deeper-life conferences. He has left us on this earth to be stewards of these spiritual and material blessings, learning how to be sharing with others and administer our wealth to accomplish the purposes of God.
Ask the Tough Questions
Truthfully answer the two questions posed at the beginning of this post. Does the current trajectory of your life emulate the answers to these questions?
---
Dr. KP Yohannan, founder and director of Gospel for Asia, has written more than 200 books, including Revolution in World Missions, an international bestseller with more than 4 million copies in print. He and his wife, Gisela, have two grown children, Daniel and Sarah, who both serve the Lord with their families.
Gospel for Asia has been serving the "least of these" in Asia since its beginning in 1979, often in places where no one else is serving. GFA supports national workers who are serving as the hands and feet of Christ by ministering to people's needs so they can understand the love of God for them for the first time. GFA is engaged in dozens of projects, such as caring for poor children, slum dwellers and widows and orphans; providing clean water by funding wells; supporting medical missions; and meeting the needs of those in leprosy colonies. Through GFA's Bridge of Hope Program, tens of thousands of children are being rescued from the generational curses of poverty and hopelessness.
Click here, to read more articles on Patheos by Dr. KP Yohannan Metropolitan.
Go here to know more about Dr. KP Yohannan: KPYohannan.org | GoodReads | Radio | Amazon | About
Peruse information about Gospel for Asia World, the ministry founded by Dr. KP Yohannan Metropolitan.