One of the most significant hindrances to bringing the love of God to this world is the lack of total involvement by the Church.
I am convinced that we have the potential to finish the work God gave us to do. However, many Christians still do not even consider what their part is in His work. How can this be, since this is the work Christ left for us to do?
One of the major reasons why the Body of Christ is falling so far short in this area is the sin of pride.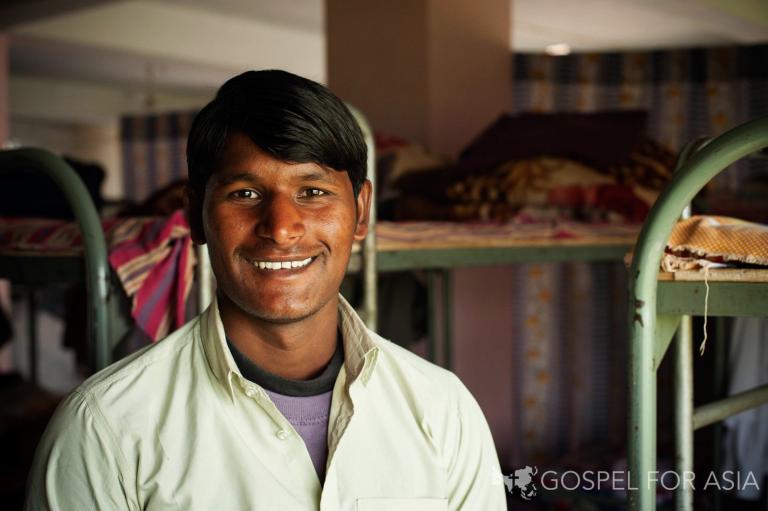 Ask the average Christian why the Lord destroyed Sodom, and he or she will cite the city's gross immorality.
The prophet Ezekiel, however, reveals the real reason in chapter 16, verses 49 and 50:
"Look, this was the iniquity of your sister Sodom: She and her daughter had pride, fullness of food, and abundance of idleness; neither did she strengthen the hand of the poor and needy. And they were haughty and committed abomination before Me; therefore I took them away as I saw fit."
Sodom refused to aid the needy poor because of pride.
Many Christians today are caught up in a pride similar to Sodom's. Yes, selfishness and perversion come from that pride, but we need to see that pride is the real root. Deal with that root and you cut off a multitude of sins before they have a chance to grow.
An Example of Repentance
One night while speaking at a church missionary conference, I was asked to meet privately with the church council to give my reaction to a new mission program they were considering. I had already preached and was very tired. I did not feel like sitting in a board meeting. The meeting, attended by 22 persons, began in the usual way, more like a corporate board meeting at IBM or General Motors than a church board.
The Lord spoke to me clearly:
"Son, tonight you must speak to people who are so self-sufficient they've never asked Me about this plan. They think I'm helpless."
When the chairman of the church council finally called on me to respond with my opinion of the proposal, I stood and read certain parts of Matthew 28:18–20:
"And Jesus came and spoke to them, saying, 'All authority has been given to Me in heaven and on earth. Go therefore and make disciples of all the nations, baptizing them in the name of the Father and of the Son and of the Holy Spirit, teaching them to observe all things that I have commanded you; and lo, I am with you always.'"
Then I closed my Bible and paused, looking each one in the eyes.
"How often have you met for prayer?" I asked rhetorically. "How long since you have had an entire day of prayer to seek God's mind about your mission strategy?" From their eyes it was easy to see they had prayed little about their mission budget, which was then in the hundreds of thousands of dollars.
The discussion went on until 1:30 in the morning, but with a new sense of repentance in the room.
"Brother K.P.," said the leader to me afterward, "you have destroyed everything we were trying to do tonight, but now we're ready to wait on God for His plan."
That kind of humility will bring the Church back into the center of God's will and global plan. Churches today are not experiencing the power and anointing of God in their ministries because they do not have the humility to wait on Him.
Wait
When was the last time you brought your plans for the future to God? Present your plans to God and have the humility to wait on Him and even change your plans if that is what He leads you to do.
---
Dr. KP Yohannan, founder and director of Gospel for Asia, has written more than 200 books, including Revolution in World Missions, an international bestseller with more than 4 million copies in print. He and his wife, Gisela, have two grown children, Daniel and Sarah, who both serve the Lord with their families.
Gospel for Asia has been serving the "least of these" in Asia since its beginning in 1979, often in places where no one else is serving. GFA supports national workers who are serving as the hands and feet of Christ by ministering to people's needs so they can understand the love of God for them for the first time. GFA is engaged in dozens of projects, such as caring for poor children, slum dwellers and widows and orphans; providing clean water by funding wells; supporting medical missions; and meeting the needs of those in leprosy colonies. Through GFA's Bridge of Hope Program, tens of thousands of children are being rescued from the generational curses of poverty and hopelessness.
Click here, to read more articles on Patheos by Dr. KP Yohannan Metropolitan.
Go here to know more about Dr. KP Yohannan: GoodReads | Radio | Amazon | About | Integrity
Want to grow in humility? Read more here.