Apart from the Lord Jesus Himself, there is no person, living or dead, whose life has encouraged me more on this journey than the Apostle Paul.
Jesus, of course, is the perfect example of submission and spiritual authority, but what attracted me to Paul was that he was so obviously a flawed man, like me. He had a lot of natural strength and even more glaring weaknesses. During his life, he faced many of the same trials and temptations as we all do. Yet, in the power of Christ, Paul lived an incredibly victorious spiritual life and took the love of Christ to many of his generation who had never heard it before.
I have often drawn new hope for my own life by reflecting on what God did in Paul's.
Saul before Encountering Christ
Saul, the young man who became the Apostle Paul, is easy to relate to because, in many ways, he was a 21st-century man living in the first century.
Before he surrendered his life to the Lord, Saul's life was similar to that of many affluent people today. Born and raised in the rich seaport of Tarsus, he enjoyed the best of all worlds. His cultural background combined Roman citizenship, Greek culture and Hebrew scholarship.
Saul was intellectually brilliant, savvy to ways of the world and a global thinker. In an information culture where knowledge was power, young Saul was uniquely positioned. In addition, he had the right connections in Jerusalem. He had the educational and family pedigree needed to go to the top in any field.
Young Saul appears to have been politically active, socially liberated, capable, respected and self-confident. It is not hard to imagine the dark side of this idealistic young zealot either—his pride and arrogance, bigotry and cruelty.
If God had not intervened, it is interesting to speculate on where Saul's ability, determination, intellect and zeal might have led him. He might have become a powerful political leader, a judge, a general or a successful businessman. Saul had everything, including a religious fanaticism so powerful that it sent him off to track down and destroy the early Christians.
Paul — The Broken Man
But then it happened. Saul met Jesus on the Damascus Road, and his life was changed radically. Blinded by the Living God, Saul had little pride and self-confidence left as he was led by the hand to the house of Ananias.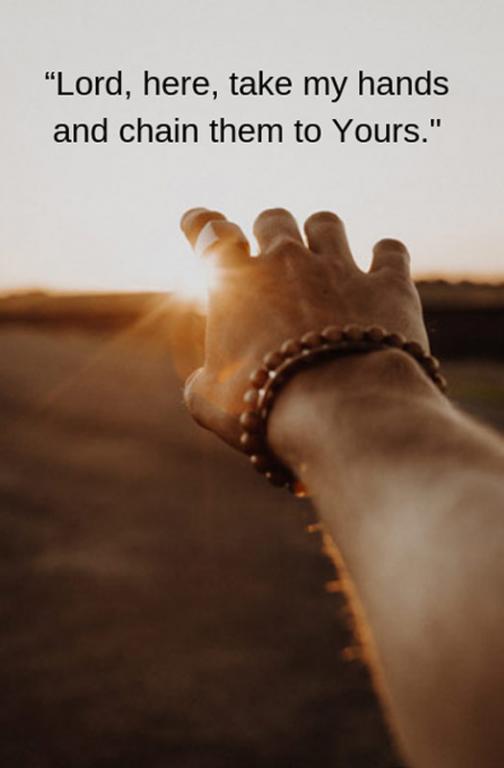 Lying in the dust before the Lord Jesus Christ, he asked this all-important question, which I believe is the key to the secret of Paul's life:
"Lord, what do You want me to do?" (Acts 9:6).
Up until then, Paul had been living for his traditions, his religion—and above all, himself, governing and running his life. But when he met the Lord Jesus Christ, he turned over the rulership of his life to Jesus.
The word for Lord in the original text, kurios, means "the one who has authority over, ownership." Saul threw up his hands and said,
"Lord, here, take my hands and chain them to Yours. I want to be Yours now and forevermore. I am giving up the right to run my own life. From now on, You will take charge."
Paul — A Man Who Could Not Be Ignored
The rest of the Apostle Paul's life is history, as the expression goes. You can read about it in the book of Acts, experience it through his letters in the Bible and see its effect on the Church for the next 2,000 years.
Wherever Paul went, people could not forget the impact he made upon their lives and community. In Thessalonica, the unbelievers testified, saying, "Here comes a man who has turned the world upside down" (Acts 17:6, paraphrased).
When you look through Scripture it is obvious that wherever the Apostle Paul went, whether people liked him or not, they knew this man could not be ignored. We read in Acts 19:13–16 how the sons of Sceva tried to cast out demons from those who had them, and a particular demon spoke back to them, saying, "Jesus I know, and Paul I know; but who are you?" This tells us that even demons trembled at the very word "Paul." Both heaven and hell recognized Paul.
As we think about the extraordinary life of Paul, let us remember that the same God who worked in his life is working in our lives, too. Look to God in faith,
"being confident of this very thing, that He who has begun a good work in you will complete it until the day of Jesus Christ" (Philippians 1:6).
Following Paul's Example
Which characteristic of the Apostle Paul do you most admire? Pray today that God would help you to emulate this characteristic in your own life. Follow Paul's example as he followed Christ.
---
Dr. KP Yohannan, founder and director of Gospel for Asia, has written more than 200 books, including Revolution in World Missions, an international bestseller with more than 4 million copies in print. His Road to Reality radio program airs on more than 200 outlets worldwide. He and his wife, Gisela, have two grown children, Daniel and Sarah, who both serve the Lord with their families.
Gospel for Asia has been serving the "least of these" in Asia since its beginning in 1979, often in places where no one else is serving. GFA supports national workers who are serving as the hands and feet of Christ by ministering to people's needs so they can understand the love of God for them for the first time. GFA is engaged in dozens of projects, such as caring for poor children, slum dwellers and widows and orphans; providing clean water by funding wells; supporting medical missions; and meeting the needs of those in leprosy colonies. Through GFA's Bridge of Hope Program, tens of thousands of children are being rescued from the generational curses of poverty and hopelessness.
---
Read more posts on Patheos by Dr. KP Yohannan Metropolitan, or on his blog at kpyohannan.org.
Learn more about Dr. KP Yohannan Metropolitan: Facebook | Amazon | Radio | Twitter | Goodreads | OnePlace | About | Integrity | Book | Sermon Index