By Dr. KP Yohannan, Founder and Director, Gospel for Asia –
As we can see from Scripture, the Apostle Paul had an extraordinary life. What was Paul's secret? Was it his education, background or abilities?
No, it was none of those things. In fact, Paul considered all his worldly privileges nothing but "rubbish" as far as their usefulness in walking the road to reality with Christ (Philippians 3:8). In Romans 7:18, Paul wrote, "For I know that in me (that is, in my flesh) nothing good dwells." And late in life, when others were treating him with honor and respect, he referred to himself as the chief of sinners (see 1 Timothy 1:15).
Was it his flawless walk with the Lord? No, Paul was impatient and had a bad temper. He quarreled with his co-worker Barnabas and had struggled to extend grace to John Mark, his younger brother in the faith. There are plenty of other books you can read that will point out Paul's human failings.
The secret of Paul's life was none other than his submission to the lordship of Christ.
In 1 Corinthians 6:19–20, he wrote, "Do you not know that your body is the temple of the Holy Spirit who is in you, whom you have from God, and you are not your own? For you were bought at a price."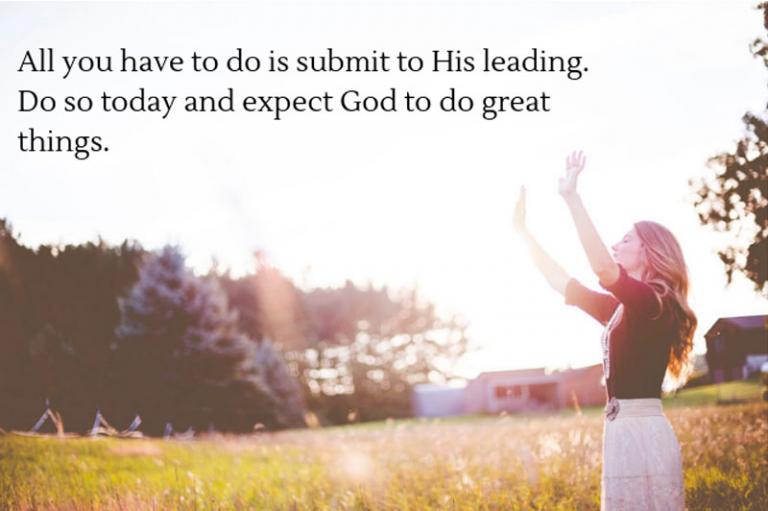 His Rightful Place
Paul recognized that blood was the price Jesus paid for him, and he was no longer his own. For so long, he had robbed God. He had held his life back. Now, in repentance, he gave his life back to the Lord. Just like a bank manager who handles millions and millions of dollars but has no right to use that money for himself, so Paul realized that his own life, everything in it, small and great, was no longer his. It was purchased with the blood of the Lord Jesus Christ. In light of this reality, he surrendered his life to become a bondslave of the Lord Jesus.
Mark 13:34 shows the relationship Jesus has with such followers. It is like a wealthy millionaire who has gone on vacation, leaving his estate and power of attorney with his staff. He has left his authority to his bondservants, empowering them to conduct business on his behalf.
It was because of Paul's absolute submission to Christ that God entrusted Paul with power and spiritual authority. It wasn't Paul's giftings that earned it, nor a flawless life that sustained it. It was simply that Paul yielded so that Jesus could do His work through him.
This is what has encouraged me so much about the life of Paul. I see that any person indwelled by the Holy Spirit can surrender his or her life in the same way that Paul did. And that means, the same spiritual reality that Paul lived is possible for every man, woman, boy and girl today. As we follow his example, we too will receive the spiritual authority needed to accomplish the Lord's work in our generation. What God did in Paul, He can do in anyone.
Even me?
Paul wasn't keeping a secret. God can work through you just as much as He did through Paul. All you have to do is submit to His leading. Do so today and expect God to do great things.
---
Dr. KP Yohannan, founder and director of Gospel for Asia, has written more than 200 books, including Revolution in World Missions, an international bestseller with more than 4 million copies in print. His Road to Reality radio program airs on more than 200 outlets worldwide. He and his wife, Gisela, have two grown children, Daniel and Sarah, who both serve the Lord with their families.
Gospel for Asia has been serving the "least of these" in Asia since its beginning in 1979, often in places where no one else is serving. GFA supports national workers who are serving as the hands and feet of Christ by ministering to people's needs so they can understand the love of God for them for the first time. GFA is engaged in dozens of projects, such as caring for poor children, slum dwellers and widows and orphans; providing clean water by funding wells; supporting medical missions; and meeting the needs of those in leprosy colonies. Through GFA's Bridge of Hope Program, tens of thousands of children are being rescued from the generational curses of poverty and hopelessness.
---
Read more posts on Patheos by Dr. KP Yohannan Metropolitan, or on his blog at kpyohannan.org.
Learn more about Dr. KP Yohannan Metropolitan: Facebook | Amazon | Radio | Twitter | Goodreads | OnePlace | About | Integrity | Book | Sermon Index