WILLS POINT, TX – K.P. Yohannan, founder of Gospel for Asia (GFA World and affiliates like Gospel for Asia Canada) shares on God looking for those willing to live according to what they know, committed to a heavenly kingdom, who come to Him with and despite their inadequacies and weaknesses.
My son, Daniel, has always been fascinated with how things work. One of his favorite things to do is to take something apart and tinker with it. He is always inventing, or reinventing, some little gadget. One of his attempts as a young boy was to reinvent firecrackers. He would break the heads off some matches, roll them up in paper and light them, hoping for an explosion.
I never did see one of those "firecrackers" actually explode. On the outside each one looked like a firecracker, but it did not act like one because what Daniel rolled up lacked the explosive charge of a true firecracker.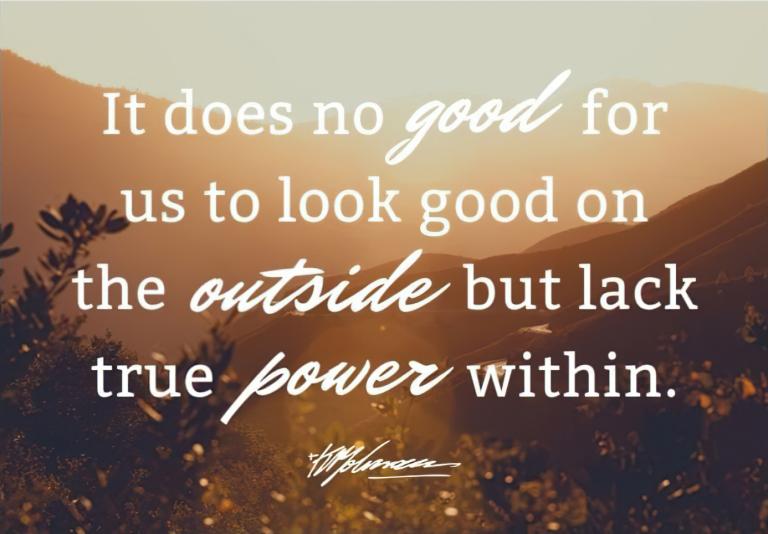 Living Out the Implications
When we know about the Good News but we do not give ourselves to its life-changing implications and the power of the Holy Spirit—it is like Daniel's firecrackers. It does no good for us to look good on the outside but lack true power within.
The Bible is full of illustrations of two groups of people—those who know the truth and say, "Lord, Lord," but who demonstrate by their very lives that they do not really mean it; and those who say, "Lord, Lord," and follow His footsteps. The second group are the people who have counted the cost, who look straight at the cross and gladly accept the inconveniences, pain and price they must pay to follow the Lord.
We read about these people of faith in Hebrews 11. Their faith cost them everything but they changed the course of their generation. C.S. Lewis wrote in The Screwtape Letters, "Active habits are strengthened by repetition but passive ones are weakened. The more often [a man] feels without acting, the less he will be able ever to act, and in the long run, the less he will be able to feel."
How true this is! God's Word says, "Do not merely listen to the word, and so deceive yourselves. Do what it says" (James 1:22).
A.W. Tozer wrote in his book The Root of the Righteous:
"Many of us Christians have become extremely skillful in arranging our lives so as to admit the truth of Christianity without being embarrassed by its implications. . . . Christians habitually weep and pray over beautiful truth, only to draw back from that same truth when it comes to the difficult job of putting it in practice."
When we receive the Scriptures with willing, open hearts, the reality of the Good News will penetrate our very lives and break them open, energizing our eyes, our ears, our hands, our legs—every part of us. And when this happens, we become vessels in the Lord's hands, pouring out our prayers, finances, reputation, lifestyle—and ultimately our very lives.
He Uses "Nobodies"
In my own life I have seen time and again how God uses willing "nobodies" for His purposes and empowers them to answer His call. Sometimes I feel insecure. At other times I feel overwhelmed with all that I know needs to be done. Again and again I struggle and fail.
Where do I go when this happens? To the cross! How many times? Many times a day, if needed. The cross is the place where I can go and say, "Lord, I am Yours, along with all my weaknesses. But Your grace alone is what I need to serve You."
Perhaps you feel you are useless to the Lord, that you are not good enough, or that you have already wasted your life. But you are still in His hand. Don't you know that every day with Jesus is a new beginning? The Lord never condemns you or says, "Sorry, you didn't make it." His mercies, He tells us, are new every morning (see Lamentations 3:22–23).
The Lord does not ask you to be a success or a superstar. In fact, if you truly desire to live your life unto the Lord, give your weaknesses to God so He can use you. All He requires is a weak, brokenhearted child who will surrender at the foot of the cross.
Look at Gideon's life. The army of the Midianites had invaded Israel and were plundering everything in sight. We are told that "Midian . . . impoverished the Israelites" (Judges 6:6). Gideon was threshing his wheat in a winepress to hide it from the army when an angel suddenly appeared to him. Did the angel say, "You scared rat, you good-for-nothing runaway"? No, he told Gideon, "The Lord is with you, mighty warrior" (verse 12). In God, Gideon was strong. How? "Not by might nor by power, but by my Spirit" (Zechariah 4:6; see Joel 3:10).
Let Us Live for Him
Some time ago, I saw a painting that brought tears to my eyes. It was a nighttime scene with a little boy asleep in his bed. He was clutching his teddy bear as he slept peacefully. And there beside the bed was his father, kneeling and praying for him.
As I looked at that picture, I thought of the many times I have knelt beside my son's bed and prayed, "O God, let him live for You."
God is calling all of us to live for Him, to pour ourselves out for others. Live your life with the same heartfelt urgency the father in the picture felt for his son.
God is not looking for strong, rich, confident people who look like they have it all together. He is looking for those willing to live according to what they know, committed to a heavenly kingdom, who come to Him with their inadequacies and weaknesses, ready to be filled with His power and live with heartfelt urgency to change the world. He is looking for you.
Take the First Step
Today, go to the Lord and ask for His help to live unto Him afresh. This is a new day for you to begin making changes in those areas of the life that you have not yet surrendered to the Lord. His grace is sufficient.
Do you have a favorite example from Scripture of someone whom God empowered to live for Him? Share in the comment section below!
---
KP Yohannan, founder and director of GFA World (Gospel for Asia), has written more than 200 books, including Revolution in World Missions, an international bestseller with more than 4 million copies in print. He and his wife, Gisela, have two grown children, Daniel and Sarah, who both serve the Lord with their families.
GFA World has been serving the "least of these" in Asia since its beginning in 1979, often in places where no one else is serving. GFA World national workers serve as the hands and feet of Christ by ministering to people's needs so they can understand the love of God for them for the first time. GFA World is engaged in dozens of projects, such as caring for poor children, slum dwellers and widows and orphans; providing clean water by funding wells; supporting medical missions; and meeting the needs of those in leprosy colonies. Through GFA World's Bridge of Hope Program, tens of thousands of children are being rescued from the generational curses of poverty and hopelessness.
---