WILLS POINT, TX – K P Yohannan, founder of GFA World (Gospel for Asia), whose heart to love and help the poor has inspired numerous charities like Gospel for Asia Canada, and Metropolitan of Believers Eastern Church, to serve the deprived and downcast worldwide — shares on the danger of failing to recognize God as our Father, and be consumed with worldly goals instead of the eternal reward in Him.
Jesus told a remarkable parable about two brothers. We find it in the Gospel of Luke 15:11–32.
In the story, the younger brother takes all the money he can and runs off to some foreign land, lives a bad life and wastes everything. Then he repents and goes home.
His father is loving and gracious to him. Soon, the younger brother is in the house having the time of his life—in our own words, he is having the best hamburgers and the best pizza and the best ice cream. But somebody is missing from the dining table—his older brother.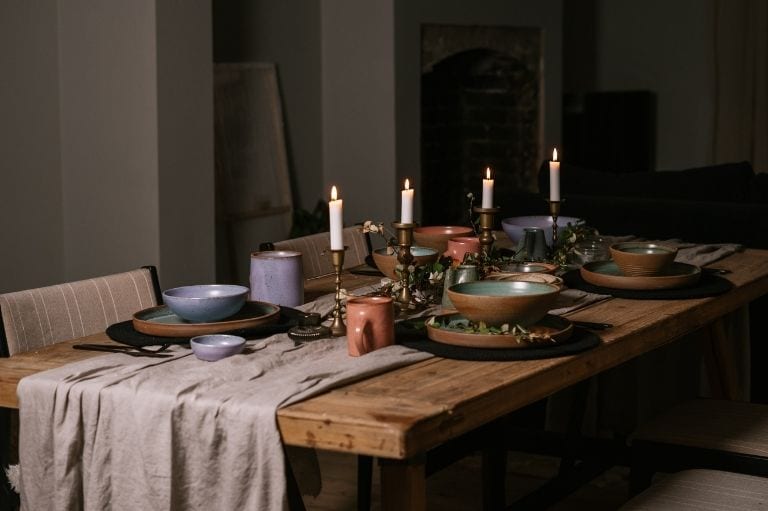 The father is so happy, but the older son is seething, refusing to go inside and celebrate. He snaps at his father and basically says, "I've been living in this house all these years, and I've served you like a slave! I never wasted your money! I built this! I did that! I did everything you said!
"And you never gave me a feast! But you give one to this worthless, no-good son of yours who wasted all your money! I don't want to come inside" (Luke 15:28–30, paraphrased).
And the father basically replies, "My son, my son. All of these things are yours! You can have the best food every morning, day and night. It's all yours! Whoever told you it's not yours?" (see Luke 15:31).
Employee or Son?
How do you explain this?
Even when the younger son was a rebel, his heart was knit with the affection of his father. So, when everything was gone, he said to himself, I can go to my father.
But for the older son, it was different. Even when everything was provided, he could not get inside the house. His relationship with his father was not one of father and son; rather, it was an employer and his employee. He was working for wages: respect, recognition and understanding. Even though he had all the possibilities as the eldest son, his heart was not in a loving relationship with his father. This same thing can happen in our lives.
We can become so busy in ministry and in serving the Lord, that we forget why we are doing it in the first place. In the end, we can come to the place in which we are doing all the work for money, recognition, reputation, honor or whatever else. It's all about what we get, not because of the affection of the Father who sees us in secret.
But remember—even when we lose our focus, or when we have failed or have become resentful in our service to Him, God in His kindness deals with us deep down in our hearts and reminds us that He is our Father. His mercies are new every morning, and He will run after us again and again. We are His beloved children, and we are safe in His hands.
Take the First Step
Today, pause for a moment and evaluate your relationship with the Lord as God the Father—then ask Him to reveal to you any attitudes that are obstacles in your relationship with Him.
What can you be thankful for today? Read this article on thankfulness by Bishop Danny Punnose.
---
K.P. Yohannan, founder and director of GFA World (Gospel for Asia) and Metropolitan of Believers Eastern Church (BEC), has written more than 250 books, including Revolution in World Missions, an international bestseller with more than 4 million copies in print. He and his wife, Gisela, have two grown children, Daniel and Sarah, who both serve the Lord with their families.
GFA World (Gospel for Asia) is a nonprofit organization serving the "least of these" in Asia since its beginning in 1979, often in places where no one else is serving. GFA World workers serve as the hands and feet of Christ by ministering to people's needs so they can understand the love of God for them for the first time. GFA World is engaged in dozens of projects, such as caring for poor children, slum dwellers and widows and orphans; providing clean water by funding wells; supporting medical missions; and meeting the needs of those in leprosy colonies. Through GFA World's Bridge of Hope Program, tens of thousands of children are being rescued from the generational curses of poverty and hopelessness.
---
Find out more about Gospel for Asia in the video "A Year in Review with K.P. Yohannan."
Read what George Verwer, Francis Chan, Dr. David Mains and others have to say about GFA World.
---
Keep encouraged and get your regular dose of challenge through other articles on Patheos by KP Yohannan Metropolitan, or on his blog at kpyohannan.org.
You can learn more about K.P. Yohannan Metropolitan by clicking here.
Learn more about KP Yohannan, Founder of GFA World, and Metropolitan of the Believers Eastern Church: Facebook | Radio | Twitter | Amazon | Sermon Index | Goodreads | OnePlace | About | Integrity | Lawsuit Update | 5 Distinctives | 6 Remarkable Facts | Book | Wikipedia | Francis Chan | Lawsuit Response | International Offices | Missionary and Child Sponsorship | Transforming Communities through God's Love