WILLS POINT, TX – K P Yohannan, founder of GFA World (Gospel for Asia), has been the model for numerous charities like Gospel for Asia Canada, and Metropolitan of Believers Eastern Church, to help the poor and deprived worldwide — shares on the real insecurities that overwhelm every believer, and the security and sufficiency that can only be found in the Lord.
KP Yohannan: Security in God's Sovereign Hands
God is sovereign, and we can trust Him to lead us. When we don't understand what's happening or when we feel insecure, overwhelmed, or inadequate in what God has called each of us to do, we have nothing to worry about. It is all in the Lord's hands.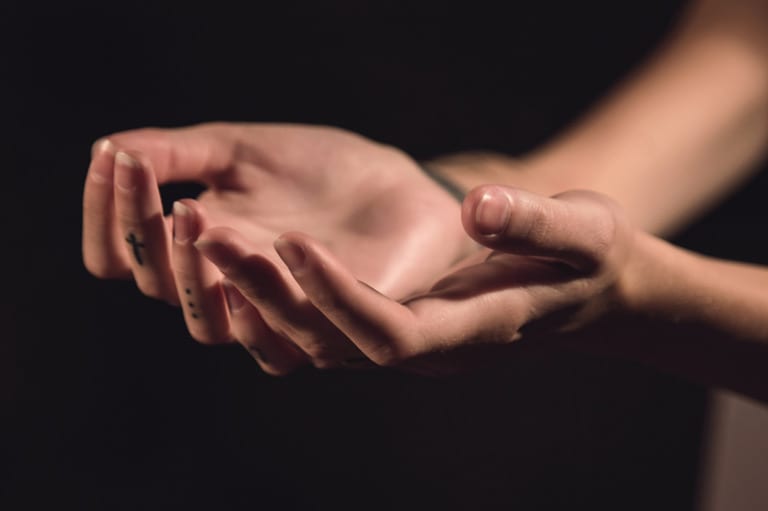 John the Baptist was in the public eye long before Christ: he had numerous disciples and a lot of public attention. But soon people started going to Jesus more than they were going to John. One day, some of John's people brought this to his attention, essentially saying, "Master, we've got a problem. Jesus is getting the big crowds now. You are losing your popularity" (see John 3:26).
But John basically says, "You don't understand. We can't receive anything unless it has come from God. I'm really happy that Jesus is receiving all this attention. Don't you remember? I came to promote Him. This was the role I was given to play" (see John 3:28–30).
John the Baptist knew that God was the One who placed him where he was, and this knowledge gave him security. Even when John's disciples joined Jesus, John was glad because he understood the larger picture (see John 1:35–37).
Our Source of Sufficiency
When we feel overwhelmed in the roles God has given us, we can rest in the Lord. Especially as believers, it is very common to face challenges and crises. We may not weep on the outside, but inside often we are trembling and thinking, I don't know if I can do this!
Whether you think you are qualified or not, remember, it was God who placed you where you are. Therefore, you can be sure that God will give you the strength and ability to keep going.
We cannot afford to evaluate situations based only on ourselves—we must make conclusions based on God. That's what David did when faced with the giant. He told Goliath, "You may look big, but I am not coming in my name; I am coming in the name of a God who makes me able" (1 Samuel 17:45, paraphrased).
Jonathan Edwards, a respected theologian from the 1700s, wrote in his work, Christian Love and It's [sic] Fruit:
A truly humble man . . . is sensible of his natural distance from God; of his dependence on him; of the insufficiency of his own power and wisdom, and that it is by God's power that he is upheld and provided for, and that he needs God's wisdom to lead and guide him, and his might to enable him to do what he ought to do for him. (p. 65)
Know that He will continue to stand by you if you remain humble and your heart is with the Lord.
Take the First Step
Today, consider what tends to make you feel unsettled—in your work, in your relationships, in your church and in other parts of your life. Remind yourself that your sufficiency and security rest in God alone (see 2 Corinthians 3:4-6), and
ask the Lord for His help to depend on Him.
---
K.P. Yohannan, founder and director of GFA World (Gospel for Asia) and Metropolitan of Believers Eastern Church (BEC), has written more than 250 books, including Revolution in World Missions, an international bestseller with more than 4 million copies in print. He and his wife, Gisela, have two grown children, Daniel and Sarah, who both serve the Lord with their families.
GFA World (Gospel for Asia) is a nonprofit organization serving the "least of these" in Asia since its beginning in 1979, often in places where no one else is serving. GFA World workers serve as the hands and feet of Christ by ministering to people's needs so they can understand the love of God for them for the first time. GFA World is engaged in dozens of projects, such as caring for poor children, slum dwellers and widows and orphans; providing clean water by funding wells; supporting medical missions; and meeting the needs of those in leprosy colonies. Through GFA World's Bridge of Hope Program, tens of thousands of children are being rescued from the generational curses of poverty and hopelessness.
---
Find out more about Gospel for Asia in the video "A Year in Review with K.P. Yohannan."
Read what George Verwer, Francis Chan, Dr. David Mains and others have to say about GFA World.
---
Keep encouraged and get your regular dose of challenge through other articles on Patheos by KP Yohannan Metropolitan, or on his blog at kpyohannan.org.
You can learn more about K.P. Yohannan Metropolitan by clicking here.
Read more from KP Yohannan on our security in the Lord on Patheos.
Learn more about KP Yohannan, Founder of GFA World, and Metropolitan of the Believers Eastern Church: Facebook | Radio | Twitter | Amazon | Sermon Index | Goodreads | OnePlace | About | Integrity | Lawsuit Update | 5 Distinctives | 6 Remarkable Facts | Book | Wikipedia | Francis Chan | Lawsuit Response | International Offices | Missionary and Child Sponsorship | Transforming Communities through God's Love