WILLS POINT, TX – K.P. Yohannan, founder and director of GFA World (Gospel for Asia), which inspired numerous charities like Gospel for Asia Canada, and Metropolitan of Believers Eastern Church, to assist the poor and deprived worldwide — shares three indispensable keys to remaining unshaken.
Thomas à Kempis said, "Disregard outward appearances and diligently . . . cultivate such things as foster amendment of life and fervour of soul, rather than . . . cultivate those qualities that seem most popular."
Resolve to Be Your Own Judge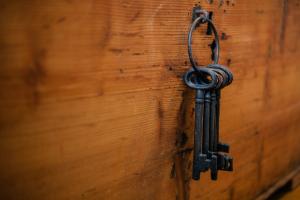 Anyone who wants to survive in this world, with all of its struggles and temptations, must be their own judge. Why? You may find that few people will say anything bad about you to your face. It may be helpful for you to seek out two or three trusted people who can share with you honestly when they see problems in your attitude and actions.
But don't wait to be blamed by others—ultimately, you must be responsible to judge yourself. First Corinthians 11:28–31 encourages us to judge and examine ourselves. If you sense that there is some kind of alienation in you toward other people or from other people and you find yourself becoming critical toward others, you need to stop and ask yourself the question: What is happening? Why am I thinking like this? You'll be surprised—most of the time the problem is within you. It's only then that we can begin to change.
The first thing we need to do is to be willing to see our need for change. Refrain from the natural tendency to justify your thoughts and your actions. Be willing to let truth speak without hindrance. However painful it might be, judge yourself truthfully.
Time and again I have learned that ruthless examination of myself is critical. St. Athanasius has taught, "You cannot put straight in others what is warped in yourself."
Remember that You are Safe with God
No one can be a threat to your character and who you really are. Regardless of being accused, no matter what is happening, where we are sent or what people say, as believers our security rests in our right relationship with God and with man.
It's critical that we maintain honest relationships with co-laborers and superiors, even if that means admitting failure and asking for forgiveness. Be willing to be transparent. We will be secure when we have nothing to hide. Even our enemies may come around when we make decisions based on integrity.
When we find that we are troubled, emotionally disturbed or afraid, we must go back to God. When the future looks grim, we need to focus on His faithfulness and trust in His promises, promises like: "My God shall supply all your need according to His riches in glory by Christ Jesus" (Philippians 4:19).
God will never leave us; He will never forsake us and we will never be helpless (see Matthew 28:20; Psalm 46:1). God will provide for our needs and give us the grace to do all that He asks of us (see Philippians 2:13). He will act on behalf of His own (Psalm 37:5).
Recognize Your True Source of Security
Over the years, I have seen many people who forgot God's promises and destroyed their lives as they sought security in finances and material things instead. It happened to many people in the Bible.
Look at Gehazi. What potential that man had! But he went after money and lost everything (see 2 Kings 5:19–27). Judas betrayed the Lord Jesus for a bag of silver and wound up losing his life (see Matthew 26:14–16, 27:4–5). All of Solomon's wealth, power and influence brought him no satisfaction (see Ecclesiastes 2:1–11).
On the other hand, Peter tells us that enduring these times of testing results in a faith that is itself worth more than gold! (1 Peter 1:7)
Our security will never come from a better position, having more money, marrying someone or having a bigger following.
Our security can only come from knowing we have been brought into fellowship with Christ. Words of Horatio Gates Spafford' famous hymn come to mind: Though Satan should buffet, though trials should come, let this blessed assurance control: that Christ has regarded my helpless estate and has shed His own blood for my soul!
With this perspective ever at the core of our faith, we need not be shaken. I testify to you, over these decades of walking with my Lord, the only times I have lost peace, stability and time were when I used my own logic to interpret life and make my choices. I'm sad for those seasons.
However, when I give no argument and just follow the Lord and trust Him, I find life is beautiful, and there is such peace.
Take the First Step
Today, meditate on the promises of God that are mentioned above. Try committing a promise to memory or writing it down as a reminder for times when you feel insecure.
What promises have encouraged you as you follow Christ? Share your Scriptures in comments below!
---
K.P. Yohannan (Metropolitan Athanasius Mor Yohan), founder and director of GFA World (Gospel for Asia) and Metropolitan of Believers Eastern Church (BEC), has written more than 250 books, including Revolution in World Missions, an international bestseller with more than 4 million copies in print. He and his wife, Gisela, have two grown children, Daniel and Sarah, who both serve the Lord with their families.
Gospel for Asia (GFA World) is a leading faith-based global mission agency, helping national workers bring vital assistance and spiritual hope to millions across the world, especially in Asia and Africa, and sharing the love of God. In a typical year, this includes thousands of community development projects that benefit downtrodden families and their children, free medical camps conducted in more than 1,200 villages and remote communities, over 4,800 clean water wells drilled, over 12,000 water filters installed, income-generating Christmas gifts for more than 260,000 needy families, and teaching to provide hope and encouragement in 110 languages in 14 nations through radio ministry. GFA World has launched programs in Africa, starting with compassion projects in Rwanda. For all the latest news, visit the Press Room at https://gfanews.org/news.
Media interested in interviews with Gospel For Asia should contact Gregg Wooding at InChrist Communications @ 972-567-7660 or gwooding@inchristcommuications.com
---
Find out more about Gospel for Asia in the video "A Year in Review with K.P. Yohannan."
Read what George Verwer, Francis Chan, Dr. David Mains and others have to say about GFA World.
---
Keep encouraged and get your regular dose of challenge through other articles on Patheos by KP Yohannan Metropolitan, or on his blog at kpyohannan.org.
You can learn more about K.P. Yohannan Metropolitan by clicking here.
Learn more about KP Yohannan, Founder of GFA World, and Metropolitan of the Believers Eastern Church: Facebook | Radio | Twitter | Amazon | Sermon Index | Goodreads | OnePlace | About | Integrity | Lawsuit Update | 5 Distinctives | 6 Remarkable Facts | Book | Wikipedia | Francis Chan | Lawsuit Response | International Offices | Missionary and Child Sponsorship | Transforming Communities through God's Love