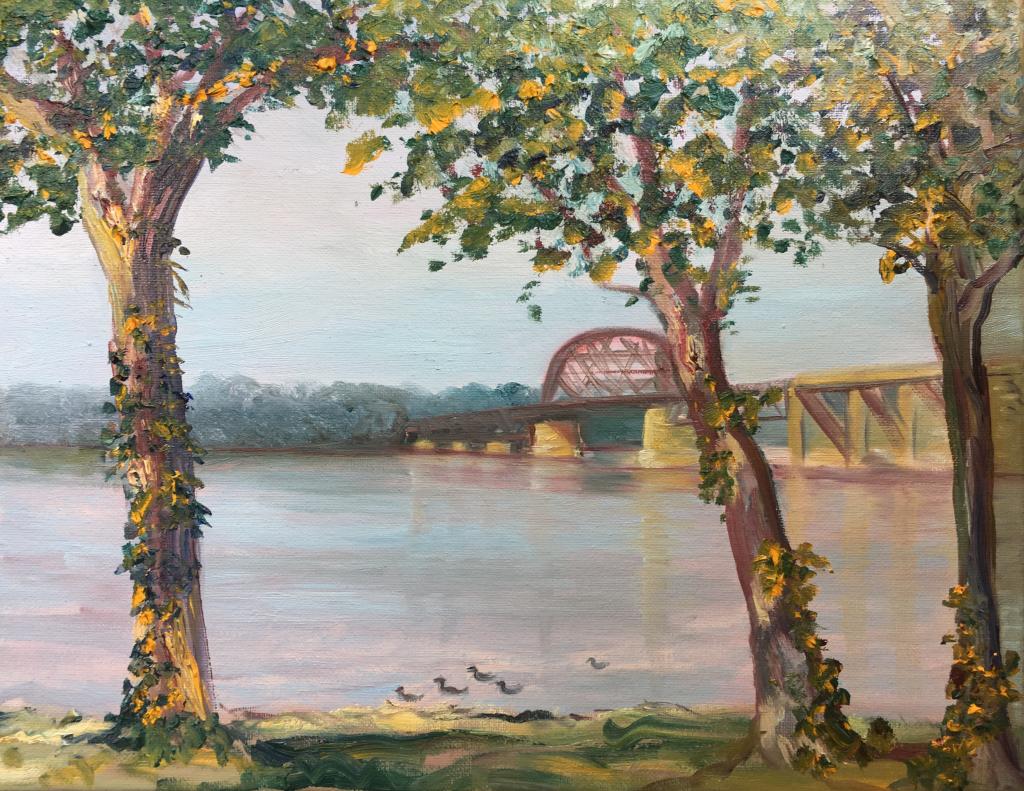 Finding balance is tricky. Last week I wrote about balance because so many of us take on more than we can do well. Taking on too much is not helpful, but neither is attempting to to do too little. I need just the right balance of stress—yes, a little stress is good—to get me out of bed in the morning. But how do you know how much to take on? This is a constant balancing act, but perhaps these three steps can help us stay motivated by just the right level of stress.
1. Evaluating Your Gifts and Talents
We all have different gifts and talents.
We have different gifts, according to the grace given to each of us. If your gift is prophesying, then prophesy in accordance with your faith; 7 if it is serving, then serve; if it is teaching, then teach; 8 if it is to encourage, then give encouragement; if it is giving, then give generously; if it is to lead, do it diligently; if it is to show mercy, do it cheerfully. —Romans 12:6-8 NIV
We're not all expected to do everything, but we are expected to contribute according to "the grace given to each of us." So in order to find balance, first figure out what you're gifted to do. Ask yourself these questions if you're not sure:
What do I absolutely love to do? What is it I love to do that few others around me are able or willing to do? What needs do I see in my family, work place, or community that I could fill, joyfully serving from my giftedness? What dreams or strong desires has God given me?
The answers to these questions can guide you as you pray about using your gifts to serve. Committing to do something you love can be a little stressful, but it's a good stress. You'll pop out of bed—okay, maybe not—but you'll be motivated because the work is suited to who you are.
2. Finding Balance as Life Changes Come
We're not meant to do everything at once. We may be coasting along with lots of opportunities and challenges, but then someone in our family becomes ill or a new baby is born. At that point we may need to drop a few commitments until life is more manageable. It's okay. If you're doing all you can, get some rest, and try not to fret. Jesus said in Matt 11:28, "Come unto me, all you who are weary and burdened, and I will give you rest (NIV).
On the other hand, if you don't know what you're going to do tomorrow, or the day after, it may be time for a new challenge. Perhaps COVID or retirement has opened up more time than you've had in the past. It may be time to live out a dream or find new ways to serve. A few years ago I heard of a group of painters in my city who went out every Thursday and painted the local landscapes. Wow, that would be so fun to do! I thought. When I transition out of full-time teaching, I'm going to check into that group. After I quit teaching a year or so later, I looked on the internet and found the group. I contacted the gallery owner who headed up the group at the time. After seeing my work, she invited me to paint with them. Plein air painting has been great for my art life and for my health, I'm convinced.
3. Prioritizing Health for Life Balance
Finding balance also applies to health routines. Too often through the years, I neglected my health to take care of the kids, do the mission work, reach my art goals, etc. No, I didn't abuse alcohol or drugs or anything like that, but I also didn't exercise or eat healthy for years at a time. We might get away with that while we're young, but now I realize the importance of a good health maintenance plan. Without good habits of exercise and healthy eating, we won't be able to thrive into old age. Stress also affects our health, so again we need balance. Make time for regular exercise, eat your vegetables and don't commit to more than you can do well. According to 1 Corinthians 6:19, "Your body is a temple of the Holy Spirit…." Let's take good care of the temple.
If God has put something into your head or heart to do, seek it out. Don't be discouraged if you don't know anyone doing it. Search the internet and see what you can find. Go for it. Life is too short to wonder, What if?
Any tips on finding balance in life? I'd love to hear them in the comments!
The painting above and other plein air work will be available for purchase at the Dupont Mansion this Saturday as part of the Historic Mansion Tour in Louisville, Kentucky. Several artists and I will be painting in the garden of the mansion this weekend.
My Blog: susanebrooks.com
Instagram @sebrooks81 (Mostly Art)
Facebook, Susan E. Brooks, Artist,
Twitter @sebrooks81