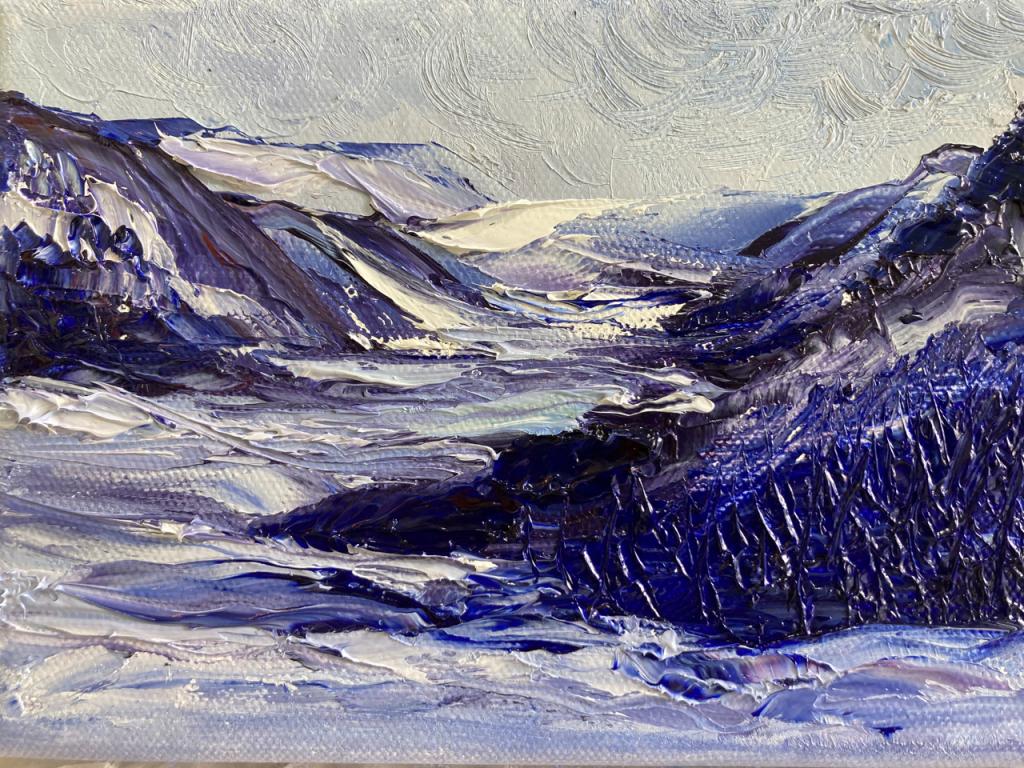 Occasionally, I need to be reminded of the blessings we have in Christ. Maybe you do too. Ephesians chapter 1 is a great place to start. In this letter in the New Testament, the Apostle Paul is writing to the people in Ephesus who were trying to follow the ways of Jesus.
Everything We Need
Praise be to the God and Father of our Lord Jesus Christ, who has blessed us in the heavenly realms with every spiritual blessing in Christ. —Ephesians 1:3 NIV
The first chapter of Ephesians lists our spiritual blessings, and they are many. As a matter of fact, verse three says God has blessed us with every spiritual blessing. I'm not sure exactly what that means, but I have an idea what it doesn't mean. It doesn't mean God promises every physical or material blessing. Please don't fall for the prosperity gospel trap. Following Jesus is not about getting rich.
With that out of the way, what could "every spiritual blessing" mean? I think it means God provides whatever we need to get through difficult situations. Sometimes I want him to show up sooner and give me more blessing than he does, but I believe in his goodness and love for me. And I trust him with the outcomes.
Many Sundays at my church I help with the worship leading. A close friend of mine gets bent out of shape sometimes when we sing songs with lyrics like, "You've never failed me." And I get it. He has suffered with cancer and other hurts, and maybe feels like God has failed him. But our relationship with God is not transactional, though we may have been taught that. It's not, if I do this, God must keep me from suffering. God's love is unconditional, but suffering is part of the human condition. I believe God's blessing is his presence with us through the suffering. So, for me, every spiritual blessing means God gives the strength to persevere when we need it. And he forgives us and keeps loving us when we fail.
God Made Good Plans for Us
In some circles, this chapter in Ephesians is controversial—all that predestination business. But maybe we could think of this as a loving parent making plans for children yet to come. Of course, a loving father or mother wants all of her children to succeed, to be blessed beyond measure, to be forgiven of any and all future mistakes. Parents plan for the best lives for their children, but we don't force them to fulfill their best lives. This is how I see the first chapter of Ephesians. I don't believe the exclusive, "I'm chosen, you're not," theology. It seems inconsistent with the loving character of God.
Lavish Grace
To the praise of his glorious grace, which he has freely given us in the One he loves. In him we have redemption through his blood, the forgiveness of sins, in accordance with the riches of God's grace that he lavished on us. With all wisdom and understanding, —Ephesians 1:6-8
Finally, to me the most important point of of Ephesians 1 is grace. I could be completely wrong in my explanation of these scriptures, but guess what? God's grace is lavish and more than enough to cover all of my messes. And this lavish grace is more than sufficient to forgive all of your failures as well. God has given us everything we need, has made good plans for us, and lavished his grace on us freely. That's the good news.
What do you think it means to be "blessed with every spiritual blessing"? I would love to hear about it in the comments.
I'm an artist who loves to write. If you'd like to get to know me better, please follow me on social media.
My Blog: susanebrooks.com
Instagram @sebrooks81 (Mostly Art)
Facebook, Susan E. Brooks, Artist,
Twitter @sebrooks81