What a week this had been! It's hard to imagine that less than a week ago, a crush of the faithful were packed into St. Peter's Square to witness the canonization of our two newest saints! For those of us who were unable to be there in person, technology gave us a unique window into the worship, the pageantry, and yes, even some of the craziness. I loved following my friends who were in Rome on Twitter, watching Fr. Roderick's awesome videos, and seeing my Facebook feed come to life with impressions and celebrations. Now we continue to move forward with the "marching orders" given us by Saint John Paul II and Saint John XXIII, praying through their intercession for the strength to carry the gospel to the ends of the earth.
Papal Tweet: "I ask everyone with political responsibility to remember two things: human dignity and the common good." (Pope Francis May 1st)
RT @FatherReed "Pope's universal prayer intention for May is: "That the media may be instruments in the service of truth & peace" @Pontifex"
A saint for Down Syndrome | New York Postow.ly/waUHL
Fox Developing 'Nazareth' Series About Jesus' Lost Years (age 13-30) (Deadline Hollywood) ow.ly/wb7jS
Showing a story about homelessness in America — Homeless GoPro – ow.ly/wbqpp

Vatican pendulum swings from theater to substance – John Allen – The Boston Globeow.ly/wi5du
Tech Tip: Skype Makes Group Video Calling Free for All Users (supporting up to 10 users at one time) ow.ly/wileg
Podcast: – "Stages" in the Spiritual LIfe – St. Catherine of Siena with Fr. Thomas McDermott O.P. « Discerning Heartsow.ly/wiEbw
Video: Argentine soccer team emulates pope (CNS) youtu.be/vSsSOzzJo8Y
NEW Website: MaryMediatrix.com – bringing the Immaculate to the World (Franciscan Friars of the Immaculate) ow.ly/wiF0G

Top 300 Christian Blogs – Church Blogs |churchrelevance.com ow.ly/wj0cb
Service to poor will be focus of 2014 Fortnight for Freedom :: Catholic News Agency (CNA)ow.ly/wj57d
Spiritual Weapons: Fasting | The Catholic Gentleman ow.ly/wj9fK
Video/New Book: Something Other Than God: Interview with author Jennifer Fulwiler (BrandonVogt.com) youtu.be/DRfyKolhnOw
New York Cardinal Timothy Dolan reveals his communication strategy (Rome Reports) youtu.be/XIsrYTC-ag8

Will a Catholic Way of Being Green be the Focus of a New Papal Encyclical Letter? (Catholic Online) ow.ly/wkjvL
The Vatican launches redesigned website for The Holy See ow.ly/wkRA1
Conjuring the '90′s: 7 Thoughts on the Vatican's "New" Website | Blog of the Courtier ow.ly/wl6lZ
A List of the Most Awesome Sites for Theology Nerds (Billy Kangas – Patheos)ow.ly/wkZ79
Helen Alvaré looks into ways to address family issues (Rome Reports) ow.ly/wl0oJ
Jaiwei Shen's divine mission: official portrait of Pope Francis | St George & Sutherland Shire Leader ow.ly/wl5a6

Jesuits launch new vocations website: Is God Calling You to Join Us? ow.ly/wl7Ff
Documentary on homosexuality and the Catholic Church — Finding Authentic Love & Chastity (Blackstone Films) vimeo.com/93079367
The Third Way: Homosexuality & the Catholic Church – Interview w/filmaker of new documentary BrandonVogt.com ow.ly/wn2xQ
Argentine nun heads to Syria after Pope's call to peripheries :: Catholic News Agency (CNA) ow.ly/wlrJj
Moms' Night Out Premiere: A Celebration of Family on the Red Carpet | CatholicMom.com ow.ly/wls7O
Franciscan Media Online Events — with Fr. Roderick Vonhogen May 15th at 3pm EST ow.ly/wlKRj
Sister Helena Is On A Media Mission – NBCNews.com ow.ly/wmfHA
News: Scott Hahn joining Mundelein Seminary in Illinois | ow.ly/wmQww
Pope Francis: Labour Day appeal to politicians to remember human dignity and the common good (Vatican Radio) ow.ly/wmZPo
Catholic Cuisine: Recipes for May ~ Month Dedicated to the Blessed Virgin Mary ow.ly/wndGU
Saintly Tweets:  St. John XXIII & St. John Paul II
For last week's Sweet Tweets, visit Catholic Web Services.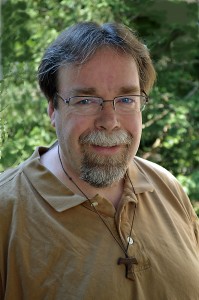 John Clem is the Director and Media Minister at Catholic Web Services (http://catholicws.com/). John is currently in formation to join the Secular Franciscan Order, and loves to share his talents in faith, technology, and journalism in service to the church.  John also writes a blog entitled Call To Holiness  (http://www.calltoholiness.us/). Follow John on Twitter at @Catholicwebs, on Facebook and at Google+.