This week marks the final installment of Top Catholic Tweets here at my blog. It is moving over to its rightful "home" with its author John Clem now serving as its host. It's been an amazing opportunity to share this feature with you each week and to see firsthand the news of the world and our Church from a "tweeted" perspective. It's proven to me time and time again the value of Twitter and the impact each of us can have when we employ social media tools to share the Good News. Keep tweeting friends! And see you next week at John's Call to Holiness blog.
I'm grateful to my friend John Clem, O.F.S. for this week's Top Catholic Tweets:
Top Catholic Tweets May 8th, 2015
Papal Tweet:  "

The love of Christ fills our hearts and makes us always able to forgive!"  (Pope Francis May 2nd)

Martyred Salvadoran Archbishop Oscar Romero inspires parishioners in Washington, D.C. (CNS) 

ow.ly/Mp92E

Blessed Junipero Serra and his critics (CNS) 

ow.ly/MpkSd
Pope defends Blessed Serra, prays for missionary zeal in Americas (CNS) ow.ly/MqWP2

Beauty of God's creation in Navarre (Northern Spain) Iñaki Tejerina 

vimeo.com/125337790

NEW App:  Be My Eyes, the app that lends blind people a pair of eyes (Rome Reports) 

ow.ly/MpKYl

Special Delivery for the Pope: Children write letters, calling for violence to stop (Rome Reports) 

ow.ly/Mrs30

Every Catholic needs to learn the works of mercy, Francis tells Cursillo members (Catholic Herald) 

ow.ly/Ms94x

U2's Bono Explains Why Jesus Must Have Been God | ChurchPOP 

ow.ly/Msf2D

Pace of death sentences, executions slows in Virginia – The Daily Progress 

ow.ly/MsMMh

Martin Sheen fulfills father's dream, receives University of Dayton degree + video speech 

ow.ly/MsN8D

Fr. Robert Barron praises new documentary — Media Apostle: The Father James Alberione Story 

ow.ly/MtLNb

One parish's attempt to go green | National Catholic Reporter 

ow.ly/MuXBD

The Cross of Infertility – NaPro Technology (Catholic Digest) 

ow.ly/MuZ4c

Documentary on Thomas Merton marks centennial of his birth | American Catholic 

ow.ly/Mx0j9

Catholics and Lutherans looking ahead to Reformation's 500th anniversary (Vatican Radio) 

ow.ly/Mx0T0

Pope Francis supports peace education in schools (Vatican Radio) 

ow.ly/MxMgU

Actor Joe Mantegna to receive Saint Pio Award (Deacon Greg Kandra – Patheos) 

ow.ly/MxZ0w

'Drinking with the Saints' – new book encourages Catholic fellowship, good spirits :: (CNA) 

ow.ly/MAoFL

Pope Francis meets the Harlem Globetrotters and made honorary member (Vatican Radio) 

ow.ly/MAoY0

Pope Francis blesses image of children killed in Maryland fire :: Catholic News Agency (CNA) 

ow.ly/MAsSS

Pope Francis: marriage inscribed in creation (Vatican Radio) 

ow.ly/MArvU

Pakistan: Muslim and Christian leaders come together for religious harmony (Vatican Radio) 

ow.ly/MAuct

Sacred Steel/Jazz/Blues: The Second Coming of Randolph, Medeski's – The Word (great version of Glory Glory) (CNN) ow.ly/MBTeC

French court orders removal of John Paul II statue from town square (Vatican Radio) 

ow.ly/MBSBY

Pope on 70th anniversary of end of WWII: May humanity learn from past mistakes (Rome Reports) 

ow.ly/MBXlj

U.S. priest lives with 'suffering Christ' at U.N. base in South Sudan (CNS) 

ow.ly/MC4y4

Pope Francis recognizes two martyrs in Laos and approves canonization of Junipero Serra (Rome Reports) 

ow.ly/MBY5Z

Police Create Image of Jesus as a Child (age 12) Using Shroud of Turin, Computer Forensics (Yahoo/GMA) 

ow.ly/MCxH3

Fortnight for Freedom in U.S Church (Vatican Radio) 

ow.ly/MCy3v

Video: Celebrating 25 Years of Encounter (Franciscan Mission Service) 

ow.ly/MCOha

Pope Francis to meet Raul Castro ahead of Cuba visit (CNS) 

ow.ly/MDPuP

National Day of Prayer: 5 facts about prayer (Pew Research Center) 

ow.ly/MDPTi
Cafeteria Catholicism at the National Catholic Prayer Breakfast? (John Gehring – National Catholic Reporter) ow.ly/MEGGM

(QUIZ) What religious order would you belong to if you lived in the Medieval times? (Catholic Link) 

ow.ly/MDQku

How the church under Pope Francis could change hearts and minds over the death penalty (The Washington Post) 

ow.ly/MDTDf

Fr. Gerry Creedon: TPP would fast-track injustice around the world (Richmond Times Dispatch) 

ow.ly/MEd7n

Incredible Story of How St. John of the Cross's Papers Survived the Spanish Civil War -Aleteia 

ow.ly/MEwWc

Vatican blasts Muhammad cartoons as pouring 'gasoline on the fire' | Crux 

ow.ly/MEE1o

Saving the language Jesus spoke (CNS) 

ow.ly/MFNDt

World Fairs: from Pius IX to Paul VI (Vatican Radio) 

ow.ly/MGozD
Mother's Day
Jubilee Year of Mercy
Jubilee calendar includes events for all types of pilgrims (Rome Reports) ow.ly/MxOMy

Check out Calendar of the Jubilee Year of Mercy (Rome Reports) 

ow.ly/Mx1jJ

Pope Francis' Prayer for Jubilee Year of Mercy (Vatican Radio) 

ow.ly/MAo2S

Rome prepares for Holy Year of Mercy – with ice cream (CNA) 

ow.ly/MDRI
Year of the Consecrated Life
Year of the Consecrated Life: 5 Things I've Learned About Holiness In the Convent (Sr. Theresa Noble, DSP) 

ow.ly/Msmp6

Year of the Consecrated Life: Irish nuns connect to the world via web (CNS) 

ow.ly/MxFAU

Year of the Consecrated Life: Christ remains at heart of religious life (The Catholic Register) 

ow.ly/MxN4M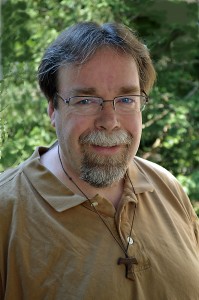 John Clem, O.F.S is the Director and Media Minister at Catholic Web Services (http://catholicws.com/). John is a professed member of the Secular Franciscan Order, and loves to share his talents in faith, technology, and journalism in service to the church. John also writes a blog entitled Call To Holiness (http://www.calltoholiness.us/). Follow John on Twitter at @Catholicwebs, on Facebook and at Google+.