I was so moved this week by Pope Francis' tweet this week : "In our families we learn to love and to recognise the dignity of all, especially of the elderly." This seems to be such a fitting week for a week during which we celebrate the gift of motherhood. And with the beautiful role model of our Pope Benedict XVI, we see such dignity on display.
This week has been particularly busy for me, so I'm eternally grateful to John Clem for helping me to stay in touch — at least once per week — with the big news of the week!
Papal Tweet:  In our families we learn to love and to recognise the dignity of all, especially of the elderly. (Pope Francis May 8th)
"Communication at the service of an authentic culture of #encounter" is Pope Francis' theme for World Day of Social Communications on June 1st
2014 Lumen Christi Award Finalists – Who Inspires You? ow.ly/wqp6O
Walking with Jesus – Father James Martin, SJ (This is the Day – CatholicTV) youtu.be/BsCtFCWlqKY

Pope's prayer intentions for May: That the media be instruments of truth and peace (Rome Reports) ow.ly/wqrae
CNS STORY: Hopes rise that pope, patriarch meeting renews Christian unity effortow.ly/wqCtEow.ly/i/5rppf
NEW: The Living Word – Ignatian Contemplation (Fr. James Martin, S.J.)youtu.be/Cw1ZXdBtCug
Wonderful Film – Dancing in Jaffa – watch the trailer ow.ly/wrjWU
Pontifical Commission for the Protection of Minors concludes first meeting (Vatican Radio)ow.ly/wrkjP

Shroud of Turin research continues in Goochland – Richmond Times-Dispatch: Faith & Values ow.ly/wrkM0
May the 4th Be With You! Geekpriest Podcast ow.ly/wsQQB + watch Star Wars Cantina auditions ow.ly/wsQWO
Blessed James Alberione's "What Makes You Beautiful" youtu.be/GaTInVYoQYg +more on his life youtu.be/mOxUasD2Vis
Nomadelfia: A lifestyle based on early Christians (Rome Reports)youtu.be/o9hBzq4NeX4
American Bible Society holds Vatican conference on roots of the Bible (Rome Reports) ow.ly/wuiix

Supreme Court upholds legislative prayer at council meetings – The Washington Post ow.ly/wvvtV
CNS STORY: Vatican official rebukes U.S. nuns' group for 'fundamental errors' ow.ly/wvvWU
Video: Immigration and The Catholic Church (USCCB) youtu.be/4hWYfJ28mLY
Fr. Robert Barron's Word On Fire – Fr. Barron Welcomes Dr. Scott Hahn to Mundelein Seminary! ow.ly/wxzYu
Report: Paul VI to be beatified in October (Patheos – Deacon Greg Kandra) ow.ly/wyj8U
CNS STORY: Vatican official says church making progress in stopping sexual abuse ow.ly/wyC2G

The Vatican defrocked 848 priests from 2004 to 2013, for cases of sexual abuse (Rome Reports) ow.ly/wAs3s
Prayers for performers recently injured: Circus performers and faith (CNS) youtu.be/a7mcJhWv4b0
Look Up! A thoughful short-film on importance of real relationships (Gary Turk) youtu.be/Z7dLU6fk9QY
Video: Do's and Don'ts of Evangelization (LifeTeen) ow.ly/wAPP2
Pope Francis: Never forget prayer! (CNS) youtu.be/PGW1TdVR6aM
NEW: The Living Word: Scripture in the Life of the Church | America Magazine & American Bible Society ow.ly/wARpC
The Church's changing face – how important Latinos are to future of Catholicism in America (OSV) ow.ly/wASt5
Jewish and Muslim leaders to join Pope's Holy Land trip :: Catholic News Agency (CNA)ow.ly/wCt7i
Hearing God in 'The Voice' of the people | CNS Blogow.ly/wCKV2
Satanic Monument for the Oklahoma State House – The Colbert Report – Video Clip | Comedy Central ow.ly/wCNUv
May 8th – Feast of St. Julian of Norwich – Julian's  Voice:  Listening to Julian of Norwich – Veronica Mary Rolf ow.ly/wCTAI
NEW: myUSCCB | Empowering Catholic Ministry youtu.be/YD5y-nHXdHE usccb.org/myusccb/index.… FREE until July 1st
Pope to UN: Resist the economy of exclusion, serve the poor (Vatican Radio) ow.ly/wET1l

Satire: USCCB Announces Publication Of New Mad Libs Missal | Eye of the Tiber 

ow.ly/wDDvj
Mother's Day Tweets: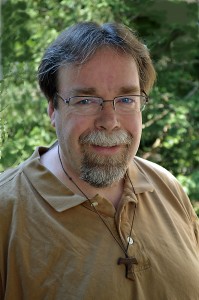 John Clem is the Director and Media Minister at Catholic Web Services (http://catholicws.com/). John is currently in formation to join the Secular Franciscan Order, and loves to share his talents in faith, technology, and journalism in service to the church.  John also writes a blog entitled Call To Holiness  (http://www.calltoholiness.us/). Follow John on Twitter at @Catholicwebs, on Facebook and at Google+.