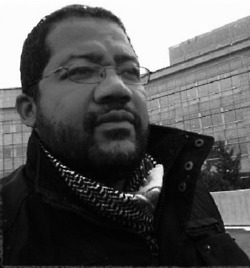 Our Salaam, Love contributor John Austin pens this insightful piece for Beacon Broadside about his first Ramadan after his conversion to Islam:
When I discovered that I wanted to be a Muslim I don't think I really knew what was involved. This was not for lack of knowledge about the religion but perhaps a lack of knowledge about myself, and a lack of knowledge generally. I knew that I would be required to kneel in submission to God five times a day, abstain from alcohol, along with a host of other minor ascetic measures. But when one actually finds himself in the throes of post-Shahada conversion, it becomes a different matter altogether.
I converted to Islam the previous spring, and spent the subsequent months in a frenzy of learning how to be a Muslim. So ensconced was I in the honeymooning phase with my new religion that one of the greatest obligations I have as a Muslim had crept up on me.
I was completely unprepared for Ramadan that first year. I had not prepared myself, physically or mentally, for the rigors of a month long fast. I was, in fact, still largely oblivious to what that entailed.
Read more,
here
.
Check out John's story, "Planet Zero," in Salaam, Love: American Muslim Men on Love, Sex & Intimacy.