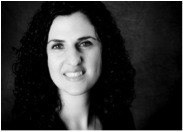 Sanem and I took turns crossing the street to each other's townhomes for afternoon tea, at least once a week, for seven years. In our nearly identical kitchens, we put out similar spreads, a smaller tea pot steamed above a larger tea pot, honey-colored tea served in little glass cups, warm bread, an assortment of cheeses and jams, and cookies for our kids. Sanem was from Turkey, my family was from Iraq, and our tea rituals mirrored one another. While our children played in the upstairs bedrooms, Sanem and I talked about our faith, our families and their impending visits. We discussed decisions we were trying to make, from furniture pieces and home improvements to clothing purchases and afterschool activities for our kids. We got through illnesses, births, and deaths in both our families. Some evenings we simply helped each other cook dinner, but our visits together always left us feel better about our days. On those afternoons, when our husbands came home from work, we weren't bottles of pent-up emotion, ready to pop. We'd already poured some of our thoughts and frustrations onto each other.
Last year my family and I moved out of state for my husband's work. Sanem helped me decide what furniture, clothes, and kitchenware to give away, what to bring. She brought us dinner after a long day of packing and breakfast the following morning. She was there when our moving van left, but she couldn't bear to watch my minivan pull away.
In our new life in a new place, the afternoons stretched in front of me, a wasteland of lonely. I'd pick up my children from school, make them a snack, but I couldn't shake the feeling that I was waiting someone to arrive, waiting for the company of a friend. The waiting made me itchy with restlessness, but there was no time to share these feelings with my husband when he came home from work. These were our family's busiest hours, dinner, homework help, and bedtime. At the end of the night, my husband did his best to sympathize, but he could not offer me the same comforts, time spent over a warm cup of tea, the validation that comes with hearing another person say, 'It's the same for me, too.'
That's the thing about friends; they are in it with you. My husband can't relate to the stubborn grey hairs that seem to resurface the day after I hole myself up in the bathroom with a noxious box dye, the way coloring my hair makes me wrestle with my vanity, my attitudes toward beauty and aging. My husband doesn't battle the ennui of putting dinner on the table every night, the sheer monotony of the comfortable, blessed life that you are so grateful for even while it strangles you. But Sanem lived this with me. We both stood at the corner of motherhood and domesticity and wondered how we got to middle age, feeling as if we hadn't accomplished enough, wondering what we'd do when our children had grown and left us at this intersection alone.
After I moved, Sanem and I talked on the phone several times a week. Although we lamented each other's absence, we hesitated to make our friendship seem too big, too important. We were grown women who'd moved many times. We both knew that change is an inevitable part of life, that you are sad and then you move on. But the truth was that losing Sanem's companionship had thrown me. One morning, I admitted, "It's almost like we were married to each other in some way, and now, seven years later, we're getting a divorce."
We laughed at the analogy, but dramatizing our separation felt far more apt than trying to dismiss it. After seventeen years of marriage, I've come to appreciate the many ways that my strong female friendships improve my relationship with my spouse. I wish I had understood this as a twenty-year-old newlywed. Then, it only struck me as wrong that my spouse couldn't comfort me the way my girlfriends did. I'd believed if we were truly in love, if we were really a good couple, then my spouse would be my best friend, my everything.
As romantic as these descriptors once sounded to me, I now hear them as labels that try but fail to capture the complexity and intimacy of committed relationships. My husband is half of myself. I share half my bed with him. My children are made up of half of him. Our family is like a thick piece of rope, woven of many fibers, stronger together than apart, but from within this tight braid, it is easy to lose perspective. The beauty of friendship is in the departures it allows us, the chances to glimpse other lives and know we are not alone, the spaces it gives us to return to our families, ready to be wound up within them again and again.
—
Huda Al-Marashi is an Iraqi-American at work on a memoir about the impact of her dual-identity on her marriage. Excerpts from this memoir have appeared in the anthologies Love Inshallah: The Secret Love Lives of Muslim American Women, Becoming: What Makes a Woman, In Her Place,and Beyond Belief. Other works have recently appeared in The Rumpus Funny Women Column and the anthology Rust Belt Chic. Her poem, TV Terror, is part of a touring exhibit commemorating the Mutanabbi Street Bombing in Baghdad. She is the recipient of a 2012 Creative Workforce Fellowship, a program of the Community Partnership for Arts and Culture, made possible by the generous support of Cuyahoga County citizens through Cuyahoga Arts and Culture.