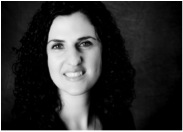 In seventeen years of marriage, my husband and I have lived in one foreign country and three different states. At each of these locations, we've changed our homes at least twice, shrinking and expanding from a tiny apartment to a bigger apartment, from a smaller duplex to a larger high-rise, from a modest townhome to single-family home. And, within each of these homes, we've been different people and a different couple.
Our first apartment was a one-bedroom in Santa Clara, California with carpet so stiff it seemed to crunch when you walked on it and a kitchen so small that only one appliance could be opened at a time. For the year that we lived in that apartment, I was a busy student, wrapping up my last year of college while applying to graduate school. My husband, Hadi, was applying to medical school while working. On some weeknights Hadi cooked. Other nights, we ate out. But in both cases, these meals had to be rushed. I had to get back to studying because weekends were reserved for visiting my parents over an hour's drive away. School and family had always been my priorities; it seemed only natural to me that my husband would follow, the next in line.
Our next two apartments were in Guadalajara, Mexico where Hadi got into medical school. I deferred my admissions to graduate school and wandered about our apartment aimlessly, repositioning a bound copy of my senior thesis on the coffee table, trying to re-read my academic books. Boredom finally sent me off to the local schools to study Spanish and teach English. The rest of the time, I was a reluctant homemaker, buying furniture and curtains, cooking our meals, and hosting friends. Since Hadi wasn't much of a studier, we went out to dinner and the movies all the time, just the two of us or with other couples. On those balmy nights, the opportunity to live in another country felt like a priceless gift until we'd go home where I still didn't know what to make of these unexpected roles of unfulfilled student and conflicted wife; and Hadi did not know how to handle the guilt that came along with my displacement; and the uncertainty that goes along with a getting a degree in a foreign country never left either one of us.
After a one year stint living in San Diego while Hadi commuted to a hospital in Tijuana, we moved to New York for Hadi's first year of medical training. We spent a year in Staten Island, living in the downstairs of a duplex. Hadi went from being around all the time to being gone all the time, but an unexpected sense of victory surrounded this year. We'd made it out of Mexico. Hadi had a beeper that he liked to pull back his white coat to flash at me. We were expecting our first child, and his birth―with his crown of golden hair arriving into an almost ethereal morning light―was also his coronation. We followed our long-awaited king's every dictate as if bound by law. We trusted no one with him, not even our parents. People warned us this was neither healthy nor advisable, that we'd wake up one day and be strangers, but Hadi and I discussed it. We were willing to take that risk. This baby was far too wonderful, and the world around him was far too big and bad and scary. We'd let our relationship suffer and fix it later.
For the next phase of Hadi's training, we moved to a high-rise in Queens, an aptly named place from which to receive our queen. Our neighbors were Colombian, and I spoke Spanish with the other mothers while the king tore down the hall with his little friends and the queen balanced on my hip. Since Hadi took the car to work all week, we spent what little time we had on the weekends restocking our lives from Costco and the Waldbaums in Long Island that we flocked to because we craved suburban space. We still didn't go anywhere without our kids. We carried on parenting like peasants, but at night, I mourned the striving student I'd once been. I wondered if I'd ever do anything with my mind again.
And then we moved onto another phase of Hadi's training in Ohio, and our lives opened. We bought a little townhome in a quiet town outside Cleveland with friendly neighbors. I joined writing groups that nurtured my work. Our family connected with a community of Iraqis that rooted us back into our language and culture. I found heaven-sent babysitters that watched my kids while I wrote and that Hadi and I trusted enough to go out once if not twice a year. It wasn't much, but the kids were sleeping through the night, and Hadi and I watched movies together after bedtime, our kids confronting the stray kernels of popcorn they found in the couch in the morning with a, "Did you watch a movie without us?"
Then, a new baby arrived and we bought a bigger home, a fixer upper, and those evenings were replaced with putting the baby back to bed several times a night, shopping online for plumbing and light fixtures, and the seemingly endless back and forth over whether or not we made the right decision. I always played the role of back; Hadi was always forth.
In every place Hadi and I have lived, our couple routines have shifted, changing us along with them. At the start of our relationship, I was the independent one, steering Hadi through applications and into school, picking up Spanish and guiding us through Mexico, but I have become the dependent one. Hadi's work supports our family now; we go where his work is.
And that brings us to our latest move, a transition that is still unfolding. Hadi came for a work opportunity that happened to be in my hometown. We are living in my parents' house while we remodel a home. Daily, I scowl at the boxes, stacked in my parents' garage and office. If I'd known we were going to embroil ourselves in another home improvement project, I would have sold all our stuff in Ohio. Most nights, the kids and I have dinner with my retired father. My mother works late, and Hadi's schedule with the new job is downright impossible. In theory, Hadi and I could go out to dinner now. The kids are older, and we've learned to trust our parents. But we can only make this happen once every few months. We are far from strangers, just old friends getting to know each other in this new place: Hadi with his new responsibilities, me in this role of daughter again, a mother in the town where I'd only been a child, a person driven crazy by another housing project.
This year and half of waiting for our home has rooted us in change. From my old childhood bedroom, my children nestled into my siblings' rooms next door, I am far too aware of the past and far too aware of the future. Even though I know some semblance of peace will arrive once we've settled into our new house, there will be no constancy. We are turning a corner here―our son just turned twelve, our daughter will be ten in the spring. We left our older children's early childhood in Ohio; we packed it up in boxes, marked with their names. They will enter this new house as pre-teens and a preschooler whose life has been more about keeping up with his older siblings than reveling in his smallness. Even if our physical location finally stays the same, we will have this changing scenery to deal with, these kids growing up around us with wild abandon.
—
On long days of dealing with the business of moving, Hadi apologizes, "It was my job that brought us here."
This is an old pattern for us. Hadi apologizing for all the places his career has taken us. I used to feed this argument. In fact, I was its primary source, the first to blame him when I woke up in Mexico sixteen years ago. But I can no longer make this most recent change about him or us. Marriage is an ever changing landscape. The context is always shifting, the backdrop against which we live our lives is rarely within in our control. It is this physical setting Hadi and I would do better to analyze as if it were a narrative device and we, the characters in a novel. Over the years, I've learned that where we live, from our city to home, creates and resolves far more conflicts than we give it credit.
For now, our lives can just be about this new job, the house, and our kids. For now, these issues can push onto a path so narrow that all we can do is take turns following one another, looking over our shoulders to make sure that neither one of us loses our way. Because I now know that the road always widens, and, as long as we keep on reaching, our hands always find each other and join.
—
Read more columns by Huda, here.
Huda Al-Marashi is an Iraqi-American at work on a memoir about the impact of her dual-identity on her marriage. Excerpts from this memoir have appeared in the anthologies Love Inshallah: The Secret Love Lives of Muslim American Women, Becoming: What Makes a Woman, In Her Place,and Beyond Belief. Other works have recently appeared in The Rumpus Funny Women Column and the anthology Rust Belt Chic. Her poem, TV Terror, is part of a touring exhibit commemorating the Mutanabbi Street Bombing in Baghdad. She is the recipient of a 2012 Creative Workforce Fellowship, a program of the Community Partnership for Arts and Culture, made possible by the generous support of Cuyahoga County citizens through Cuyahoga Arts and Culture.