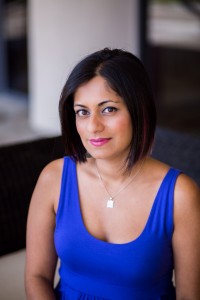 This month's Radical Love column is a video essay recorded live at Common Grounds in Santa Ana, California. It begins at 2:48.
"This is what it means to be an immigrant living in California, smuggling seeds in Ziplock bags from the motherland or buying trees from the underground market for the illegal fruits & vegetables that tasted like home." 
—
Read more by Tanzila, here.
Tanzila Ahmed is an activist, storyteller, and politico based in Los Angeles. She can be heard and read monthly on the #GoodMuslimBadMuslim podcast and Radical Love column respectively.  An avid writer,  she was a long-time writer for Sepia Mutiny and is published in the Love, Inshallah anthology. Her personal projects include writing about Desi music at Mishthi Music where she co-produced Beats for Bangladesh, making #MuslimVDay Cards and curating images for Mutinous Mind State. Taz also organizes with Bay Area Solidarity Summer and South Asians for Justice – Los Angeles. You can find her rant at @tazzystar and at tazzystar.blogspot.com.