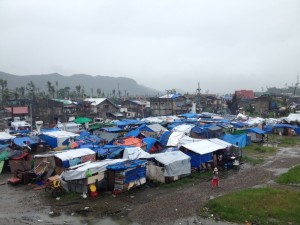 Amid the stream of bad news I've received lately (including that of my mom's death), I've received some very good news, and I'd like to share it with you.
This October, I'll be traveling with Catholic Relief Services to the Philippines to report on the ongoing recovery efforts in the aftermath of Typhoon Haiyan.
I've been awarded the Egan Jouranlism Fellowship, along with three other noted jouranlists:
Joanna Gardner, The Catholic Star Herald
Maria-Pia Negro Chin, The Tablet
Addie Mena, Catholic News Agency
Here's what the CRS website says about it:
Catholic Relief Services (CRS) announced the recipients of its coveted 2015 Egan Journalism Fellowship, which recognizes exceptional journalists who have demonstrated excellence in their reporting for Catholic media in the United States.
You can read the full press release here.
Of course, I'll be sharing about my experiences and impressions here on Catholic to the Core, and I hope you'll follow along because it will be fascinating!
The good news was announced this past Friday, June 25 at the Catholic Press Association's Catholic Media Convention (Catholic media folks, I highly encourage you to join the association if you haven't already!). Because of my mom's memorial celebration and all the family matters that accompanied, I wasn't able to attend the awards ceremony in person.
Thanks to friend and colleague, Elizabeth Scalia (Patheos Catholic Channel Editor), I was informed in real time when the announcement was made. What a treat!
I also was delighted to find out that a number of my Patheos Catholic colleagues had won awards, and you can read more about it here on Elizabeth's blog, The Anchoress.
Congratulations to Lisa Hendey and Sarah Reinhard, on winning the Best Group Blog Award for CatholicMom.com , to Eve Tushnet for First Place Award for her book, Gay and Catholic, to the folks at The Jesuit Post on Patheos, also for their First Place Award, and to Sister Theresa Aletheia Noble, FSP (The Prodigal You Love), Deacon Greg Kandra (Sick and You Cared for Me), and Elizabeth Scalia for Second Place Awards in their respective categories.
Thanks be to God for all of the above!
I'm told by past Egan Fellows that this will be a life-changing experience for me, and I don't doubt that. I've already been deeply affected by my research on the Filipino people and the aftermath of Typhoon Haiyan as well as the amazing efforts on the part of Catholic Relief Services, not just in the Philippines, but throughout the world.
I'm honored to receive the fellowship, and eager to "give back" by taking all of you along on this marvelous journey!