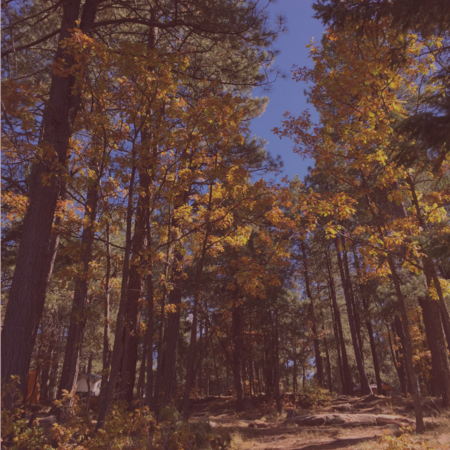 We live in an increasingly rude world. Everyone seems to act as if they are more important and what they're doing is more significant than anyone else.
Next time you're driving in traffic, leaving a crowded event, or exiting a plane, make note of how people expect to be treated like gods and goddesses while treating others like paupers and peasants. Sadly, technology has only made things worse. The more biting, harsh, and critical people are, seemingly the more followers and fans they amass online.
To varying degrees, we're all guilty of participating in our culture of rudeness. Which of us hasn't become jealous when others succeed? Yet we hate it when we're on the receiving end of this rudeness.
Ask yourself, "How does it feel to be neglected?" Are you frustrated when no one says thank you for a job well done? Are you tired of feeling overworked and underappreciated? Is getting more criticism than encouragement grinding you down? Do you wonder if all the time, energy, and money you put into church, work, and life are worth it? Do you find yourself wondering if anyone really cares?
Be Thankful if God is Thankful for You
If you're a Christian feeling this way, there's good news. God sees everything you do. God knows the sacrifices you make, the ways you're growing, the people you serve, the times you're generous, and the impact you make. And He is thankful for you!
I want you to read the following verses as a message from Jesus to you through Paul: "Therefore I also, after I heard of your faith in the Lord Jesus and your love for all the saints, do not cease to give thanks for you, making mention of you in my prayers."a You are appreciated! By God!
Particularly religious folks may bristle at the thought that the Lord appreciates what Christian individuals and churches do. They're prone to turn simple gratitude into unnecessarily complex theology arguments. While it may sound spiritual to say that everything that happens is solely by God and that we can take no credit and deserve no appreciation for anything we do, it's unbiblical and ungrateful. The reality is that we are God's "workmanship, created in Christ Jesus for good works, which God prepared beforehand that we should walk in them."b The word workmanship used by Paul denotes that we are God's work of art or poem. Just as we do with works of art made by artists in this world, we can take enjoyment in, praise, and appreciate the work of art itself while giving ultimate credit to the artist who created it.
Be Thankful if God Is Working in and Through You
To be sure, our lives and any holiness, obedience, or fruitfulness we enjoy are empowered and enabled by the grace of God through the power of the Holy Spirit. But God often chooses to work through people who desire to do his will, obey his commands, lean upon his grace, and are filled with the Spirit. Paul himself demonstrated this, saying, "By the grace of God I am what I am, and His grace toward me was not in vain; but I labored more abundantly than they all, yet not I, but the grace of God which was with me."c
It's grievous when, out of the good desire to reserve all glory for God, we forget to also appreciate those through whom God works. God is as equally glorified when we praise him for his unmediated grace as when we're thankful for those through whom he chooses to deliver it. This is why throughout Ephesians Paul not only praised God but also appreciated people. In Ephesians 1:15–16 alone, he stated appreciation for the people's "faith in the Lord Jesus" and their "love for all the saints," saying "[I] do not cease to give thanks for you." The point is clear: we're to thank God for being faithful to his people and to thank his people for being faithful to him.
Paul's appreciation for the people was incredibly personal. Much of his service was to the churches in and around Ephesus, which was the only city in which he ministered for an extended period of time.d Just before leaving Asia Minor for Jerusalem, Paul asked the Ephesian church elders to join him in the neighboring city of Miletus, where he gave a prolonged, heartfelt speech, knowing he would likely never return.e The love and appreciation Paul and the Christians in Ephesus shared is movingly highlighted as Paul boarded the ship to leave them: "Then they all wept freely, and fell on Paul's neck and kissed him, sorrowing most of all for the words which he spoke, that they would see his face no more."f
It's this sense of thankfulness that Paul expressed in his letter to the Ephesians. When Paul heard and saw of the Ephesians' continued faithfulness toward Jesus and their dedication in serving him, he was thankful. In a world where fame, reputation, envy, resentment, and hatred were the norm, Paul responded with joy and thankfulness.
God Mentions People He is Thankful for in the Bible
Paul's appreciation to God and others for loving service appears frequently throughout his letters. His appreciation is in response to the actions of both individuals and entire churches. Read the following examples, receiving them each slowly, deliberately, and personally, as if Paul had written about you specifically:
• Romans1:8: "First, I thank my God through Jesus Christ for you."
• 1Corinthians 1:4: "I thank my God always concerning you."
• Philippians1:3–5: "I thank my God upon every remembrance of you, always in every prayer of mine making request for you all with joy, for your fellowship in the gospel from the first day until now."
• Colossians1:3: "We give thanks to the God and Father of our Lord Jesus Christ, praying always for you."
• 1 Thessalonians 1:2–3: "We give thanks to God always for all of you, constantly mentioning you in our prayers, remembering before our God and Father your work of faith and labor of love and steadfastness of hope in our Lord Jesus Christ."
• 1Thessalonians2:19–20:"For what is our hope, or joy, or crown of rejoicing? Is it not even you in the presence of our Lord Jesus Christ at His coming? For you are our glory and joy."
• 1Thessalonians3:9–10: "For what thanks can we render to God for you, for all the joy with which we rejoice for your sake before our God, night and day praying exceedingly that we may see your face and perfect what is lacking in your faith?"
• 2Thessalonians1:3: "We are bound to thank God always for you, brethren, as it is fitting, because your faith grows exceedingly, and the love of every one of you all abounds toward each other."
• 2Thessalonians 2:13: "But we are bound to give thanks to God always for you."
• 2Timothy1:3–4: "I thank God, whom I serve with a pure conscience, as my forefathers did, as without ceasing I remember you in my prayers night and day, greatly desiring to see you, being mindful of your tears, that I may be filled with joy."
• Philemon4–5: "I thank my God, making mention of you always in my prayers, hearing of your love and faith which you have toward the Lord Jesus and toward all the saints."
How encouraged are you when you read those Scriptures? What things came to mind as specific examples of ways in which God is appreciative of you? Paul was keenly aware that none of his suffering or service to God was unseen by God. Simply and significantly, he knew that God was thankful for him. This allowed him to press forward in spite of harsh criticism, lonely ostracism, and brutal opposition. It also made him more appreciative of servant-hearted Christians and compelled him to encourage them by saying often that both he and God appreciated them.
This Thanksgiving, as you thank God for all He has done for you, remind yourself that it is possible to live life as the kind of person that God is thankful for!
a. eph. 1:15–16. b. eph. 2:10.
c. 1 cor. 15:10. d. acts 18:19–20:1. e. acts 20:17–35. f. acts 20:37–38.
This blog is adapted from the book Who Do You Think You Are: Finding Your True Identity in Christ by Mark Driscoll