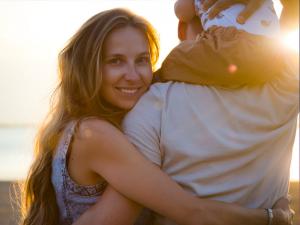 When people want to get to the bottom of something, they speak of getting to the heart of a matter. When someone is suffering, we say that our heart goes out to them. When someone is generous and kind, we say they are big hearted, and that their actions are heart warming. When someone is devastated, we say they are broken hearted. When someone regrets a decision they made, they say they had a change of heart. And, when we see someone who is loving and kind, we say that they are good hearted and they warm our heart.
There is a general knowledge that the heart is the center of who we are emotionally. Christians even speak of becoming a Christian as asking Jesus into your heart, even though the Bible only uses that phrase on one occasion.1
The heart of the Bible
The heart is a mega theme of the Bible. It appears around 1000 times, depending upon which English translation you prefer. Sometimes, the Bible refers to the heart as the organ that sustains our physical life, but most of the time the meaning is not the physical organ, but rather a complex concept about our emotional center. In the Bible, the heart includes the totality of a person at their deepest level. In the heart we make our decisions, feel our emotions, think our thoughts, choose our words, envision our future, process our experiences, determine right and wrong, nurture worship and idolatry, drift toward wisdom or folly, taste brokenness and healing, and stoke the fires of both courage and fear.
The heart is the essence of who we are. Proverbs 27:19 says, "As a face is reflected in water, so the heart reflects the real person." In a very real sense, the life you live is just a reflection of the heart you have.
In Proverbs alone the heart is the seat of understanding,2 learning,3 memory,4 faith,5 obedience,6 rebellion,7 planning,8 imagination,9 lust,10 will,11 perversity,12 deceit,13 folly,14 anxiety,15 hope,16 joy,17 hurt,18 grief,19 peace,20 wisdom,21 happiness,22 discernment,23 cheerfulness,24 contemplation,25 pride,26 speech,27 rage,28 motives,29 purity,30 folly,31 friendship,32 gladness,33 envy,34 violence,35 reasoning,36 sadness,37 evil,38 sins,39 and hardness toward God.40
Additionally, when Jesus taught from the Old Testament he said that our words come out of our hearts,41 our lusts come out of our hearts,42 and how we spend our money is determined by our hearts.43 He taught that out of our hearts come evil thoughts, sexual immorality, theft, murder, adultery, greed, malice, deceit, lewdness, envy, slander, arrogance, and folly.44 He said that good and evil proceed from the heart,45 and sinful grief, anxiety, and drunkenness come out of our hearts.46
Lastly, when Jesus told people in Mark 12:28-31 to love God and neighbor with "all your heart" it only shows us that we need to continually be paying attention to and working on our heart. This is especially true when it comes to parenting. We need to continually examine our heart toward God and our child, otherwise we could break God's heart and hurt our child's heart. In all of life, especially parenting, the "want to" precedes the "how to." Lots of good advice on how to do something is of no use unless we want to do it. This is the heart of parenting. Until we want to obey God and parent our child in a godly way, there remains much work to be done in our own heart. Only after we want to do what is right, are we then ready to learn how to do that very thing.
Be honest, how is your heart toward God? If you could pick one word (e.g. tender or hard, loving or angry, obedient or defiant, etc.) to describe your heart toward God what would it be? If you could pick one word to describe your heart toward your child what would it be? If you could pick one word to describe your child's heart what would it be?
A heart transplant
Have you ever known someone who received a heart transplant? It's truly amazing to consider that a skilled surgeon can open someone's chest cavity, take out their old heart that is broken, put in a new heart that functions, and they are able to get a new lease on life.
In a spiritual sense, God is a surgeon, and becoming a Christian is like getting a heart transplant. Not until God takes out our sinful, selfish, and sick heart to replace it with a new living, loving, learning heart can we see any change in our life. Who we are needs to change before what we do can change.
Consider from the Old Testament these Scriptures which speak about the spiritual heart transplant surgery that God does for His people:
• The Lord your God will circumcise your heart and the heart of your offspring, so that you will love the Lord your God with all your heart and with all your soul, that you may live.47
• I will give them a heart to know that I am the Lord, and they shall be my people and I will be their God, for they shall return to me with their whole heart.48
• Behold, the days are coming, declares the Lord, when I will make a new covenant. . . . I will put my law within them, and I will write it on their hearts. And I will be their God, and they shall be my people.49
• I will give them one heart and one way, that they may fear me forever, for their own good and the good of their children after them. I will make with them an everlasting covenant, that I will not turn away from doing good to them. And I will put the fear of me in their hearts, that they may not turn from me.50
• And I will give them one heart, and a new spirit I will put within them. I will remove the heart of stone from their flesh and give them a heart of flesh, that they may walk in my statutes and keep my rules and obey them. And they shall be my people, and I will be their God.51
• I will give you a new heart, and a new spirit I will put within you. And I will remove the heart of stone from your flesh and give you a heart of flesh. And I will put my Spirit within you, and cause you to walk in my statutes and be careful to obey my rules.52
For you to be a great parent, you need a new heart. You know that you have a new heart when you hate sin, love Jesus, and find that your life is changing because you have been changed by God at the deepest levels.
Parents and kids need a new heart
For your child to be all that God intends for them, they too need a new heart. Sometimes we forget that our children may not yet be Christians. We are surprised or disappointed when the way they act is what the Bible calls "according to the flesh". What this means practically is that, since a child who is not yet a Christian only has their fallen, sinful, selfish, rebellious heart, we need to realize that before there can be any new life, it needs to flow from a new heart. The first priority of a parent must be to evangelize their own child – help them understand that they are a sinner who needs forgiveness and a new heart from Jesus.
God the Holy Spirit is particularly good at giving a new heart, and working on the heart. He is the soul surgeon. On one occasion, one of our young children was acting in a way that was very loud, rebellious, and destructive. The child was escalating in such a way that they were going to harm themselves, or one of the other young children if they did not calm down. Nothing we said or did made any positive impact. The child was, in essence, bordering on being out of control. We held the child calmly, and lovingly and kindly prayed over the child as they thrashed about. We confessed their sins, asked God to change their heart, and interceded in the presence of the Lord on their behalf. Amazingly it worked! The child soon began weeping uncontrollably and apologized – from the heart. We witnessed God's power to change hearts!
Do you have a new heart that loves God and lives for God? Does your child have a new heart that loves God and lives for God? If either answer is "no", will you today invite God the Holy Spirit to do a heart transplant?
This blog series is based upon a five-part sermon series called Parenting on Point that you can listen to for free at markdriscoll.org
1 Ephesians 3:17 says, "Christ will make his home in your hearts as you trust in him."
2Prov. 2:2. 3Prov. 2:10. 4Prov. 3:1–3. 5Prov. 3:5. 6Prov. 4:4; 10:8. 7Prov. 5:12. 8Prov. 6:14; 16:1. 9Prov. 6:18. 10Prov. 6:25. 11Prov. 7:25. 12Prov. 11:20; 17:20. 13Prov. 12:20; 26:24. 14Prov. 12:23. 15Prov. 12:25. 16Prov. 13:12. 17Prov. 13:25; 15:30; 27:9. 18Prov. 14:10. 19Prov. 14:13. 20Prov. 14:30. 21Prov. 14:33; 23:15. 22Prov. 15:13. 23Prov. 15:14; 16:21; 18:15. 24Prov. 15:15; 17:22. 25Prov. 15:28. 26Prov. 16:5; 18:12; 21:4. 27Prov. 16:23. 28Prov. 19:3. 29Prov. 21:2. 30Prov. 22:11. 31Prov. 22:15. 32Prov. 23:7. 33Prov. 23:15. 34Prov. 23:17. 35Prov. 24:2. 36Prov. 24:32. 37Prov. 25:20. 38Prov. 26:23. 39Prov. 26:25. 40Prov. 28:14. 41Matt. 12:34. 42Matt. 5:28. 43Matt. 6:21. 44Mark 7:21–23. 45Luke 6:45. 46Luke 21:34. 47Deut. 30:6. 48Jer. 24:7.49Jer. 31:31–33. 50Jer. 32:39–40. 51Ezek. 11:19–20. 52Ezek. 36:26–27.