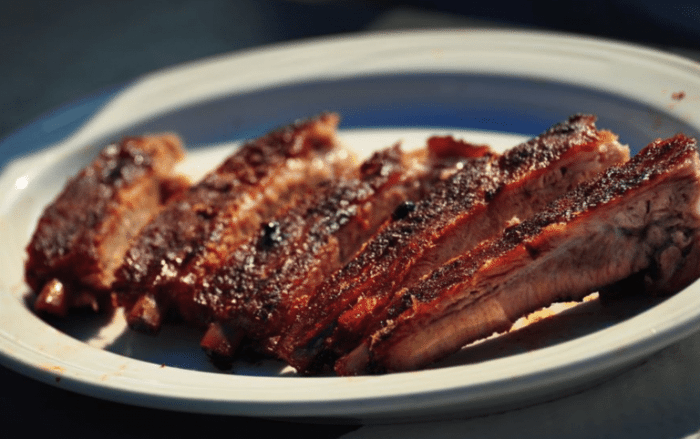 This seems about as unjust as I can imagine.  The New York Times reports about a racial incident that happened on the campus of New York University, a private school in Greenwich Village that costs $73,000 to attend.  (Yes, really.) What happened on this oh-so-chic campus?  Sound the alarms: a student was served food she didn't think was racially appropriate:
On Tuesday, a dining hall at New York University advertised a special meal in honor of Black History Month. On the menu? Barbecue ribs, corn bread, collard greens, and two beverages with racist connotations: Kool-Aid and watermelon-flavored water.

Nia Harris, a sophomore in N.Y.U.'s College of Arts & Science, sought an explanation from Weinstein Passport Dining Hall's head cook. The cook dismissed her objections, Ms. Harris said in an email to university officials, telling her that the Kool-Aid was actually fruit punch (it was not, she said) and that the dining hall served fruit-flavored water "all the time" (it does, she said, but not watermelon).

The head cook also told Ms. Harris that the employees who planned the menu were black.

Ms. Harris, 19, posted a screen shot of her email on Facebook, along with a post that began, "This is what it's like to be a black student at New York University." It spread quickly….
So, let me get this straight.  A wealthy NYU student got two lower income (possibly) black cafeteria workers fired for planning a meal that didn't suit their social justice norms? 
 And the New York Times is gloating over it?  Surely the original Facebook poster didn't mean for the poor workers to actually lose their jobs.
Nope.  Scratch that.  She said in an interview that she was glad they lost their jobs.
In a phone interview Wednesday evening, Ms. Harris said she chose to believe that the Aramark employees had acted out of ignorance of their menu's implications, not out of malice. But she added that, while she was glad they had been fired, it should not have been her responsibility to point out the problem — one that she said went far beyond a single incident.
Disgusting.  Remember this the next time you hear liberals talking about their compassion for workers and the poor.  Remember this the next time you hear one complaining about a "lack of diversity." In honor of Black History Month, NYU is firing these two black workers!
Don't be confused into thinking identity politics is anything but virtue signaling.  Don't ever think it has ANY positive real world effects except for approbation for whiny, thin-skinned elitists.
Image Credit:  (U.S. Air Force photo/Tech. Sgt. Chad Thompson) 
Hat Tip: Althouse