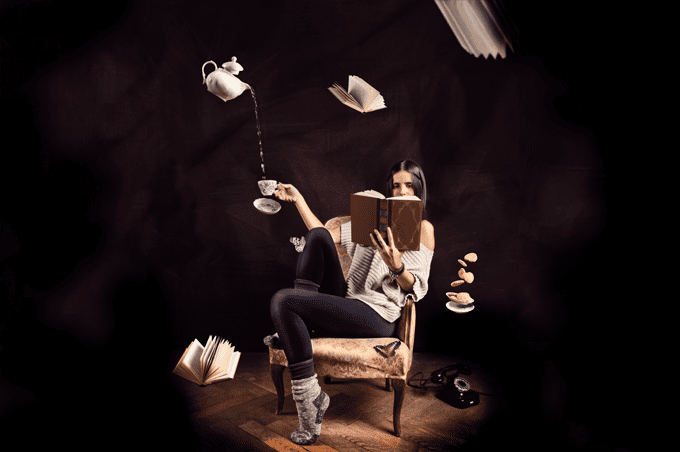 The Faery Tradition of Witchcraft (often spelled "Feri") is an American-based tradition of witchcraft, which some consider to be a line of Trad. Craft. The tradition was founded in its current incarnation by Victor & Cora Anderson. Victor (like Gardner) claimed that he was initiated into a pre-existing tradition, though the modern form has been heavily influenced by the Andersons. Just as Gardnerian Wicca evolved and branched off into many different traditions, the Faery tradition has many different lines and traditions. Where does one begin learning about the Faery/Feri Tradition? I decided to reach out to some of the most prominent Faery/Feri authors and teachers of our day to ask them which books they'd recommend to beginners and seekers who are interested in learning about magick in the vein and spirit of Faery/Feri. I specifically asked them not to make their lists entirely books authored by the modern founders Victor & Cora Anderson.
Veedub (Valerie Walker)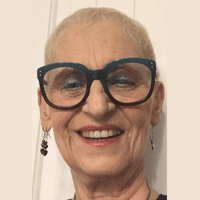 veedub, aka Valerie L. Walker, has been a witch since the early 1970's, and is the author of the DustBunnies' Big Damn Handout Book, the Big Damn Coloring Book, Gramma Vee's First Book of Shadows, and CancerFunnies. She was initiated into the Feri Tradition twice (twice-baked for extra crustiness) and counts among her influences Cora Anderson, Terry Pratchett, Alan Moore, and Robert Graves. She teaches free online classes in Feri, and taught for many years in San Francisco, founding the Feri coven DustBunnies.
Veedub's Picks
Mastering Witchcraft by Paul Huson

Promethea by Alan Moore

The White Goddess by Robert Graves

My Life With The Spirits by Lon Milo DuQuette

Tell My Horse by Zora Neale Hurston

Veedub's Comments
Why these five books, none of them by Victor Anderson? I regard Feri studies as graduate school level, for which there are prerequisites. Feri is a tradition based on the life work and poetry of Victor and Cora, and a lot of background is necessary before approaching it.
Huson's Mastering Witchcraft is a useful and easily comprehended book for approaching witchcraft in general, trying it on for size, and getting the lay of the land, so to speak.
Promethea is a fun thrill-ride through Western esoteric concepts, filtered through Alan Moore's imaginative viewpoint and making western European spiritual practices much easier to approach.
The White Goddess was the first book I ever read about anything resembling witchcraft, and while his research may be faulted and his volatile relationship with Laura Riding lends a LOT of color to his portrayal of the Great Goddess, still Graves managed to instill in me the consciousness that I had been lied to through my whole life, and a conscious decision to not believe everything I was told, which was an important thing to an eighteen-year-old. so this one is included out of sentiment.
My Life With the Spirits, or almost any other book by Lon Milo DuQuette, will give the reader a look into the demon work which is similar to parts of advanced Feri practice, and a reassuring sense that there are advanced practitioners who have kept their sense of humor. (i would have included his Chicken Qabala, but it is more specialized than a beginner might want or need; still, it is one of my favorite books)
Tell My Horse gives a first-person view of Voudon, one of the syncretic religions in which Victor claimed mastery. A substitute would be either the work of Serge Kahili King or that of Max Freedom Long. Both wrote about Huna, another of Victor's source codes, with the caveat that most of what is known about Huna has been filtered through white sensibilities.
Victor was a genius-level autodidact with enormously eclectic beliefs and practices, which when added to an extensive practice of astral travel made him an extraordinary teacher in the oral tradition, and a really difficult interview, as he seemed incapable of giving a direct answer to any question. His influences were many and varied, but the main thrust appears to be self-knowledge and dealing with one's own bullshit. This makes Feri somewhat inappropriate for absolute beginners. Some prior marinating in World Religion studies is definitely called for, and also the life-experiences that bring enough insight to know one's own "complexes", as Victor called them. I think this is a varied list sufficient to provide a jumping-off place to study Feri, but there are a ton of other books I might recommend. We are lucky that there is so much available in print and online these days. Chaos magick, Crowley, Colin Wilson's Mysteries, oh, I could go on all day, before reading the Andersons' writings, in order to feel that sense of an overarching and multifarious tradition which forms a solid background for these deceptively simple works.
Anaar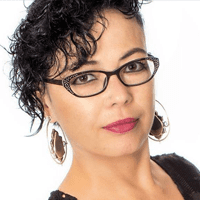 Anaar is an initiate of the Victor Anderson school of witchcraft, most commonly known as the Feri tradition. Greatly influenced by the mad poet, she has sought to create works of great mystery and power. Her aim is to bring you dark imaginations, intense pleasures, and fierce beauty. In 2003 she was named the Grandmaster of Feri by Cora Anderson and strives to fulfill this tremendous honor and responsibility by creating works of devotional art and acting as a resource for the tradition. She is the proprietor of Tombo Studios and is the author of The White Wand: Ruminations, Meditations, Reflections toward a Feri aesthetic.
Anaar's Picks
50 Years in the Feri Tradition by Cora Anderson

Thorns of the Bloodrose and Lilith's Garden by Victor Anderson

Aradia, Gospel of the Witches by Charles Godfrey Leland

Art & Fear by David Bayles and Ted Orland

Songs for the Old Religion by Gwydion Pendderwen

Anaar's Comments
I was asked to compile a list of 5 essential books for the Feri Tradition. Too easy, I thought. But reading further, Mat asked to "try hard not to make them ALL by Victor." Well, that's a bit more difficult. I thought to add some very good books by the many Feri Tradition authors, many of them my friends, but I thought I would add a couple of curve balls.
50 Years in the Feri Tradition by Cora Anderson
This was written as an anniversary gift to Victor Anderson from his wife Cora. Twenty plus years later, this remains the foremost primer on the Feri Tradition. In fact, I am once again reading through this book. I have forgotten how many times I have read it.
Thorns of the Bloodrose and Lilith's Garden by Victor Anderson
Okay, this is actually two books. But I put them together because the reason for including them is the same. In my opinion, one cannot fully understand the hair-raising beauty of this tradition without understanding Victor's poetry. As Victor has said, "Every poem is a love letter to the Goddess."
Aradia, Gospel of the Witches by Charles Godfrey Leland
This book was very important to the Andersons and is de rigueur for the study of Feri. It speaks to our rebellious nature, the importance of magical resistance, and is much needed in the Trump era.
Art & Fear by David Bayles and Ted Orland
I doubt the authors have even heard of the Feri Tradition. But in this case, it doesn't matter. It's an excellent book on its own, but substitute the term Feri for Art and you have an excellent thesis on working this tradition. I have given this book away more times than I can count.
Songs for the Old Religion by Gwydion Pendderwen
I know, I know, this is not a book. But the importance of this bard and his influence on Feri cannot be overstated. His poetry, found in these songs, rivals those of Victor in its beauty and danger. His work was instrumental in forming the tradition in its early days.
Storm Faerywolf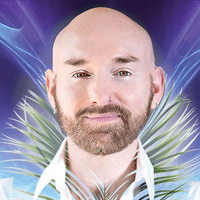 Storm Faerywolf is professional author, teacher, warlock, and co-owner of The Mystic Dream, a metaphysical and occult retail shop in Walnut Creek, CA. An initiate of the Faery tradition, he holds the Black Wand of a Master and has over thirty years experience practicing the Craft and teaching for more than twenty. He is the founder of BlueRose, his own school and lineage of Faery, offering classes internationally both in-person and online. He is the author of Betwixt & Between: Exploring the Faery Tradition of Witchcraft and The Stars Within the Earth, and is a founding teacher of the Black Rose school of witchcraft. His upcoming book Forbidden Mysteries of Faery Witchcraft will be released fall of this year.
Storm Faerywolf's Picks
The Essential Rumi by Jalal al-Din Rumi translated by Coleman Barks

The White Wand by Anaar

Evolutionary Witchcraft by T. Thorn Coyle

The Sandman comic series by Neil Gaiman

Art & Fear by David Bayles and Ted Orland

Storm Faerywolf's Comments
The Faery/Feri tradition of witchcraft is a strange beast that refuses to be pinned down and easily understood by the rational mind. It is more a powerfully enchanted state of being than it is a specific set of lore or praxis. The kaleidoscopic cosmology that is the heart of Faery reveals a golden thread that exists beyond human time or culture and lays bare something primal; the urge to create… the magic of being divinely human. I am specifically NOT including books on this list by the tradition's founders, the late Victor and Cora Anderson, as I feel it should be a given that those who are interested in knowing more about our path read everything by the Anderson's.
Where some of the books on my list are specifically books of witchcraft and magic or even Faery tradition specifically, just as important to approaching a Faery worldview are works of creativity, poetry, and art. The passionate and ecstatic poetry of Rumi that shows us that human love and passion is synonymous with the ecstatic love of the Divine, and can take us into the infinite, pairs with the fluid nature of myth and reality espoused by Gaiman's The Sandman and creates for us a "gateway into Faery", an oneiric entry point into the state of sabbatic enchantment. Art & Fear by Bayles and Orland explores the processes of creativity and so serves as a means for us to open the door to our own deep hearts and the magic that lives within.
---
Connect With Me


Website | Tarot Readings | Patreon | Mailing List