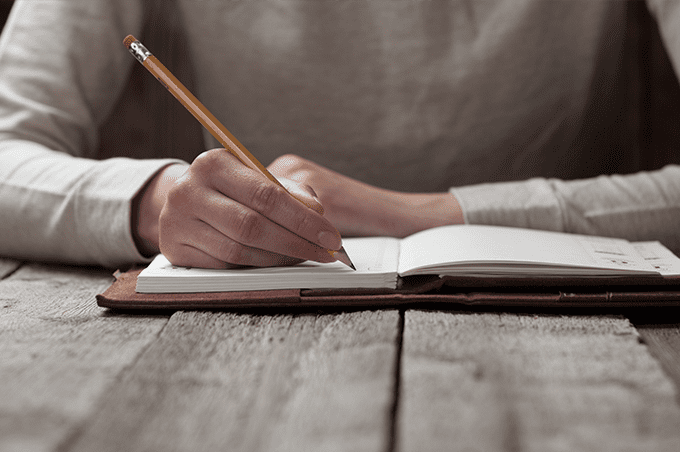 Publishers Weekly recently did an amazing overview of the history of Llewellyn' as the oldest independently owned occult publishing company in the world. It highlighted their 120 years in publishing starting with astrologer Llewellyn George's founding of the company in 1901 to now. The article had a great picture of Carl Weschcke, who took over Llewellyn from Llewellyn George upon his passing, with an image of Raymond Buckland and Scott Cunningham on each side of him. It highlighted a lot of their huge hits throughout its history with titans like Wicca: A Guide for the Solitary Practitioner (1989) by Scott Cunningham; Animal Speak: The Spiritual & Magical Powers of Creatures Great & Small (1993) by Ted Andrews; and Journey of Souls: Case Studies of Life Between Lives (1994) by Michael Newton. The article then led up to mentioning my book Psychic Witch: A Metaphysical Guide to Meditation, Magick & Manifestation (2020) by Mat Auryn.
While it was a huge honor to be mentioned in Publishers Weekly and included as part of Llewellyn's modern history, there's something glaringly obvious with this list – it only mentions men. While each of these authors had huge success for Llewellyn, thus majorly impacting the history of witchcraft, paganism and spiritual subcultures, the omission of women authors left me a bit uncomfortable. Not purely for inclusive reasons, but because these female authors were just as important, just as successful, and had just as big of an impact on Llewellyn and our history as these male authors. How on earth could a titan like Silver Ravenwolf not be in this article? While I'm sure the author of the article didn't intentionally exclude women, this is nothing out of the ordinary. Women are often overlooked for their male peers regardless of which industry it is, or how well they perform compared to their male counterparts.
So I reached out to Bill Kraus, who took over Llewellyn from Carl Weschcke upon his passing, and asked for a list of the all-time best-selling authors for Llewellyn who were women, to give them a moment of recognition as well. So here, are the Titanic Women of Llewellyn (listed in no particular order) and some of their titles with the publishing company:
---

Silver Ravenwolf
Silver RavenWolf (Pennsylvania) is a nationally recognized leader and elder of Wicca, and her writing has been instrumental in guiding the future of one of the fastest-growing faiths in America today. The author of many books, she has been interviewed by The New York Times, Newsweek Magazine, and the Wall Street Journal, and her work has been featured in numerous publications, including Bust Magazine, the Baltimore Sun, the St. Petersburg Times, the National Review, Publishers Weekly, Body & Soul Magazine, and Teen Lit Magazine. Her titles include the bestselling Solitary Witch, To Ride A Silver Broomstick, To Stir A Magick Cauldron, To Light A Sacred Flame, The Witching Hour, among many others.
---

DJ Conway
A native of the Pacific Northwest, D.J. Conway (1939 – 2019) studied the occult fields for over 35 years. Her quest for knowledge covered Paganism, Wicca, New Age, and Eastern philosophies as well as history, the magical arts, mythology, and folklore. Conway wrote more than 20 nonfiction books, including Celtic Magic, Dancing with Dragons, Mystical Dragon Magic,  Animal Magick, The Celtic Dragon Tarot Kit, and many more.
---

Ann Moura
Ann Moura has been a practitioner of Green Witchcraft for over forty years. She holds both a BA and an MA in history. Moura lives in Florida, where she runs her own metaphysical store, presents public rituals, and teaches classes on the Craft. Her books include Green Witchcraft, Grimoire for the Green Witch, Mansions of the Moon for the Green Witch, Green Magic, The Green Witch Tarot, and many more.
---

Edain McCoy
Edain McCoy became a self-initiated Witch in 1981 and was an active part of the Pagan community since her formal initiation into a large San Antonio coven in 1983. Edain had researched alternative spiritualities since her teens, when she was first introduced to Kabbalah. Since that time, she studied a variety of magickal paths. An alumnus of the University of Texas with a BA in history, she was affiliated with several professional writer's organizations and occasionally presented workshops on magickal topics or worked individually with students who wished to study Witchcraft. Edain was the author of over fifteen books, including Celtic Myth & Magick, Bewitchments, Enchantments, Sabbats, and Advanced Witchcraft.Edain Mccoy passed away in 2019.
---

Dorothy Morrison
Dorothy Morrison is a member of the Pagan Poet's Society and a charter member of M.A.G.I.C., a magical writer's and artist's organization. Dorothy is a Wiccan High Priestess of the Georgian Tradition, and has been an avid practitioner of the ancient arts for more than forty years. She founded the Coven of the Crystal Garden in 1986, and spent many years teaching the Craft of Wicca to students both in the United States and in Australia. Dorothy's bestselling books include The Craft, Everyday Magic, Everyday Moon Magic, Everyday Sun Magic, The Craft Companion, and many others.
---

Deborah Blake
Deborah Blake is a Wiccan high priestess and leader of the eclectic group Blue Moon Circle. She manages the Artisans' Guild, a not-for-profit artists' cooperative shop, and works as a tarot reader and energy healer. Deborah is the author and cocreator of many books and decks, including Everyday Witch Tarot, Everyday Witchcraft, A Year and a Day of Everyday Witchcraft, The Witch's Broom, and The Little Book of Cat Magic.
---

Laura Tempest Zakroff
Laura Tempest Zakroff is a professional artist, author, dancer, designer, and Modern Traditional Witch. She holds a BFA from the Rhode Island School of Design (RISD) and her myth-inspired artwork has received awards and honors worldwide. Laura blogs for Patheos as "A Modern Traditional Witch," for Witches & Pagans magazine as "Fine Art Witchery," and contributes to The Witches' Almanac. She is the author of several bestselling books, including Sigil Witchery, Weave the Liminal, Anatomy of a Witch, and The Witch's Cauldron. She is also the creator of the bestselling Liminal Spirits Oracle.
---

Thea Sabin
Thea Sabin is a professional editor and writer whose work has appeared in numerous publications, both pagan and non-pagan, and is a former newspaper astrology columnist. A practicing Wiccan since her teens, the author received formal training in a British Traditional path and currently she and her husband run a coven of the same tradition. Sabin holds a Masters Degree in Education, is an avid organic gardener and lover of Hong Kong gangster movies. She makes her home in the Pacific Northwest. Her books include Wicca for Beginners and A Teaching Handbook for Wiccans and Pagans.
---

Ellen Dugan
Ellen Dugan is the award-winning author of fifteen books, and is known as the "Garden Witch". A psychic-clairvoyant, she has been a practicing Witch for over thirty years. Well known for her candor and humor, she is a Master Gardener, and is the High Priestess of her Coven in the St. Louis area. Ellen teaches classes both online and across the country on Witchery, Psychic Protection, and Magick. She has contributed articles for over twelve years to Llewellyn's Magical Almanac, Witches Datebook, Sabbat Almanac, and Witches Calendar. Her books include Cottage Witchery, Garden Witchery, Natural Witchery, Garden Witch's Herbal,  the Witches Tarot Deck and many more.
---

Lisa Peschel
Lisa Peschel was an artist, writer, and Wiccan. There's not much of an author bio to be found of her online, and she recently passed away last year. Her bestselling A Practical Guide to the Runes: Their Uses in Divination and Magick has sold well over 150,000 copies since it's release in 1989.
---
Barbara Moore
Barbara Moore has studied and read tarot since the early 1990s. She wrote the bestselling Tarot for Beginners and more than a dozen other books including Tarot Spreads, and Your Tarot Your Way. She has contributed to many bestselling tarot kits, including Mystical Manga Tarot and Shadowscapes Tarot. Barbara also works with clients and leads retreats and workshops all over the world.
---

Cyndi Dale
Cyndi Dale is an internationally renowned author, speaker, healer, and business consultant. She is president of Life Systems Services, through which she has conducted over 65,000 client sessions and presented training classes throughout Europe, Asia, and the Americas. Cyndi is the author of more than twenty-five books, including Llewellyn's Complete Book of Chakra Healing, The Complete Book of Chakra Healing, The Spiritual Power of Empathy, and Energy Healing for Trauma, Stress & Chronic Illness.
---

Anodea Judith
Anodea Judith, PhD is the founder and director of Sacred Centers, and a groundbreaking thinker, writer, and spiritual teacher. Her passion for the realization of untapped human potential matches her concern for humanity's impending crises—her fervent wish is that we "wake up in time." She holds Masters and Doctoral degrees in Psychology and Human Health, with lifelong studies of alternative medicine, yoga, mythology, history, sociology, systems theory, and mystic spirituality. Her Llewellyn books include Wheels of Life, and Anodea Judith's Chakra Yoga.
---
Ways To Support My Work: