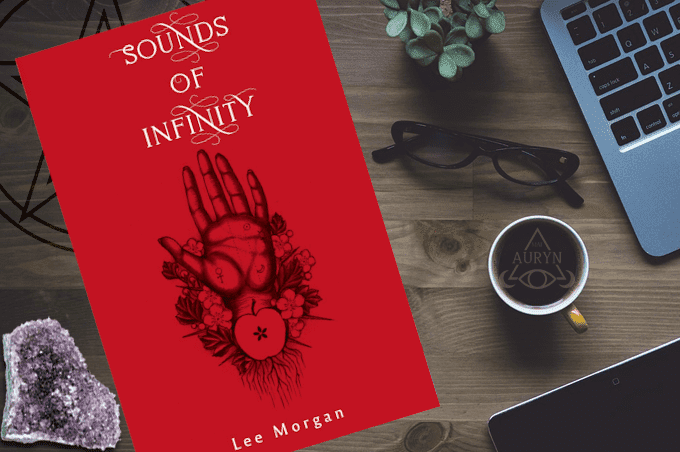 Lee Morgan's brilliant book Sounds of Infinity is a treasure that won't turn to straw when you finish reading it. The book explores the subject of faeries from a historical, folkloric, and magickal perspective. Sounds of Infinity begins by approaching the fae through an academic historical lens, looking at the recorded beliefs and lore of the fae folk in the faerie faiths, grimoire traditions, and their connection to witchcraft. Lee writes, "Unlike the angels and demons of the ceremonial grimoire, the faerie comes to us almost purely in the words of the common people. But this did not always remain the case, nor were the spheres of literate and illiterate folks always as separate as we've come to imagine."
The second part of Sounds of Infinity is pure storytelling, keeping in both the occult and bardic tradition of revealing mysteries through fiction. The final part of the book is a grimoire to actively work with The Good Neighbors in a Traditional Witchcraft flavored approach. As such, the book is divided into three parts—the head, the hearts, and the hands. Sounds of Infinity is by far my favorite book of Lee's and feels like a culmination and polishing of all of his talents in writing style; scholarly, fictional, and magickal instruction.
Sounds of Infinity is without a doubt one of the best books I've come across on the subject of faeries and working with them in a magickal context. Lee writes early on that, "To step outside of those dominant stories in some way takes a tremendous amount of will and imagination. It takes a great and powerful story to overwrite pre-existing competing narratives. It takes a mind that yearns to be enchanted." I feel that this is the heart of Sounds of Infinity, a faery seership that manifests one's enchanted vision into reality. If you're drawn to the subject of faery, folklore, or traditional witchery this book is an absolute must.