​This week in the Patheos Public Square, Patheos has selected a few "resident experts" from across ​Patheos ​channels to contribute a short opinion piece about a significant trend or event in religion in America and reflect on its broader impact on society and culture.  ​ This post is part of the Faith and Work Channel's contribution to that discussion. ​
---
America and American Christianity badly need a new approach to helping the poor. This issue is only going to grow more urgent in the coming generation. Sadly, the bottom half of society is facing grave new problems that will cause much more damage, and be much harder to alleviate, than the problems of the past. Tackling these challenges will require a new level of spiritual insight that only Christians are likely to bring into our darkening culture, and an entrepreneurial spirit that evangelicals specialize in.
All our present thinking and practice has been inherited from generations ago, when the challenges facing our neighbors who are materially impoverished were different. Our efforts to help are not doing nearly enough good, and often they're counterproductive. We're hurting many of those we seek to help.
This should be a top priority for the church, and not only because it threatens great harm to our communities and our civilization, whom we are called to love and serve. All other reasons aside, Jesus gave us clear marching orders to prioritize it. The church isn't the church if it isn't cultivating the well-being of the poor and the marginalized. Jesus repeatedly connects the church's solidarity with the poor to its solidarity with himself.
But good intentions aren't enough. As C.S. Lewis put it in Mere Christianity, giving to charity is not virtuous if you don't care whether it's actually helping people. That's a word in season right now.
The emerging challenge is the breakdown of relationships among the poor. The most important of these are family and work relationships, which are the central determining factors in the shape of people's lives. Where family and work relationships are strong, they provide a solid basis for living a life that flourishes, loves one's neighbors, and glorifies God. They also tend to strengthen all other types of relationships, such as those in churches and neighborhoods.
This is by far the biggest threat facing the poor today. Where these two foundational relationships are disrupted, our lives wither spiritually and materially. The litany of personal and social ills being caused by the breakdown of marriage and work relationships seems almost endless. There can be no serious effort to help the poor that is not centered on this problem.
Unfortunately, very little of what we do to "help" our neighbors has anything to do with helping them rebuild these core relationships. This is the central point of the landmark book When Helping Hurts by Steve Corbett and Brian Fikkert, and many other books testifying about this problem. As Corbett and Fikkert emphasize, the Christian view of human life puts relationships at the very center. Healing broken relationships ought to be the heart of Christian social engagement. Yet very little of what we do now is aimed at this.
Our efforts for the poor – whether at the personal level, in churches, or in public programs – are overwhelmingly centered on moving money and resources around. Don't get me wrong, money and resources are important, and I'm all for generosity. But, believe it or not, money is simply not the most pressing need of the poor right now. And giving people money does not rebuild relationships.
In fact, giving people money indiscriminately often breaks down relationships. It breaks down marriage relationships by destroying the economic interdependence of husband and wife. Where the mother feeds her children with money from outside the home, husbands become superfluous.
Bob Lupton, author of Toxic Charity, first began to realize that his efforts for the poor were destroying families when he noticed that husbands would always vanish from the home whenever the church program showed up with Christmas presents for the kids. He persuaded his church to change the Christmas toy program from a giveaway into a low-cost toy store. It helped impoverished families provide a Christmas for their kids – rather than stepping in and providing it for them, effectively replacing the parents in their role.
"This year, let's give the gift of dignity for the dads," he told people. Soon the church's food pantry and clothing ministry became a restaurant and a clothing store. Both these operations began to employ people who had desperately needed jobs.
That brings us to the other kind of broken relationship. If indiscriminate giving is bad for marriage, it's devastating for work. To do good work that cultivates creation and serves our neighbors is central to the image of God. Human dignity depends on it. Providing for ourselves by doing work that serves others is how God made us to love our neighbors and be interdependent with them.
Fortunately, the church is rediscovering the central place of work in the biblical narrative, and is applying it in action. A growing faith and work movement – including the Patheos Faith and Work Channel – is providing the theological and ecclesial backdrop for these efforts. Churches are beginning to realize that the poor need jobs, not just money.
In fact, churches are starting to ask not only how they can help people get back to work, but promote entrepreneurship that will create the jobs they need. I have heard several leaders in the Christian community development world make the statement that it's not enough to teach a man to fish; the church needs to start asking where the lake comes from.
We need a lot more of this kind of thing, on all fronts. The brave new world of individual hedonism is breaking down around us. The rich can put on a show that they're doing just fine, even though they're desperate inside. It is among the poor that the brokenness of the brave new world is clearest. We possess the hope they need, and must shine the light of the gospel into this dark world. The world needs it, and we shouldn't call ourselves Christians if we put our light under a basket – now of all times.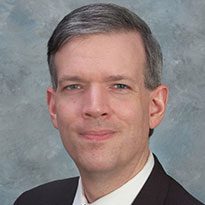 Greg Forster has participated in a previous Public Square on the topic "Has Capitalism Failed?"