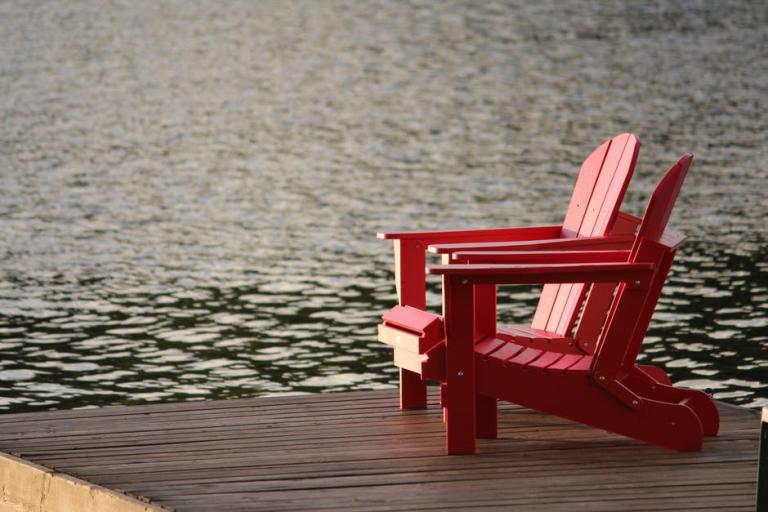 By Michael Coyner
As of September 1st, I completed one year of retirement. That is a milestone for me because I had worked every other year of my life since having a morning paper route in junior high, working at a clothing store afternoons in high school, working second shift in a factory while going to college, and then of course my 44 years of ministry as a student pastor, pastor, district superintendent, and bishop. So I entered into retirement knowing that my life would be different and I would have a lot to learn. My term is "rookie retiree" for this new stage of my life. Here are my reflections from that first year of retirement and my conversations with many other retirees who have shared their insights:
1. Retirement is an adjustment from "doing" to "being." Yes, there is plenty to "do" in retirement, and the danger is that a new retiree will try to fill up their calendar with lots of new activities. But the opportunity and adjustment is to have more time to "be" after years of working. I discovered that was a joyful transition for me, but I also encountered people who seemed troubled by my focus upon "being" and who often asked me, "But what are you doing?" I found that my best answer was to use the word "sabbatical" to describe the early months of my retirement – and people seemed to accept that concept.
2. Health is an issue. Just before I retired, I received a diagnosis of prostate cancer and had surgery on October 13th of last year. So health became an issue for me, but I learned it is an issue for nearly everyone who is retired (and thus aging). Most conversations among retirees include discussions about health, reports about doctor appointments, and advice about wellness practices. Of course health issues are crucial for all ages in our society, but I have found that health issues quickly become paramount for retirees.
3. Loss of purpose is a real danger. Much like my comments about "being" instead of just keeping busy, I found that for me and for many retirees there is a danger of losing one's sense of purpose. So most retirees, including me, look for ways to continue to find meaning and purpose. I suspect that the church and other groups which rely upon volunteers have missed this point. Retirees don't just want to be busy or to be cared for, they want to be involved in activities which have purpose and meaning. Some retirees rush too quickly into keeping busy, but most retirees pick and choose in order to find those activities which are truly meaningful.
4. The freedom to choose is a real gift. Most of us have worked in careers which were meaningful, but which also dictated our schedules and our involvement. Retirement brings freedom to choose how and when and where to be involved. That is a precious gift, but it is one that some people are ill-prepared to accept. Many of us who retire from ministry have spent years being reluctant to say "no" to anyone, but retirement brings the privilege of saying "no" or "yes" without a lot of mandated activities.
5. Retirement is not vacation. Being retired has meant being able to enjoy some vacation time, and especially to spend more time with my grandchildren, but retirement cannot be simply one long vacation. I see some retirees who miss that point, and their life seems to be an endless vacation. A more healthy response is to pick and choose times to enjoy a vacation followed by times to be engaged in meaningful activities and giving of oneself.
6. Speaking of giving, I see that retirement works best when its focus is upon giving and not just spending or being entertained. Many retirees have financial abilitiy and desire to give (so don't underestimate their capacity with talk about "fixed income"), and nearly every retiree has a desire to give in other non-financial ways, too. Throughout a career of working, much of my giving was work-related, but retirement allows for more opportunity to choose where and how to give – and that is fun.
7. Staying connected to family and friends is essential. Part of my time (especially during my recovery from surgery) has been spent at home and even alone. That has been refreshing in some ways after all of those years of being busy in meetings and activities with people. But retirement provides a wonderful opportunity to stay connected with family and friends. Some retirees become isolated and disconnected, which is sad. I have found that being connected is important.
8. Spiritual growth is important, too. I have developed a covenant group, and I have looked for other opportunities for spiritual growth. Being retired does not mean, as one insightful retiree expressed it to me, "Being retired from God."
9. Travel is nice, but it can be over-rated. Perhaps it is due to the fact that my ministry as a bishop included so much travel, but I have not found a desire in retirement to travel all of the time. I do understand many retirees who say that they want to travel "while my health is good," but Marsha and I have been careful to make travel plans that are meaningful and not just a way of keeping busy.
10. Having a supportive spouse is a real blessing. I was advised not to interfere with Marsha's schedule, and she has appreciated that. We enjoy being together, but we also enjoy our own activities and interests. There must be an important balance of togetherness/support/freedom.
I know that I am still a "rookie" at this retirement phase of life, but those are my early reflections. Thanks for reading and listening to my learnings. Feel free to share your own experiences.
Image: Pixabay.