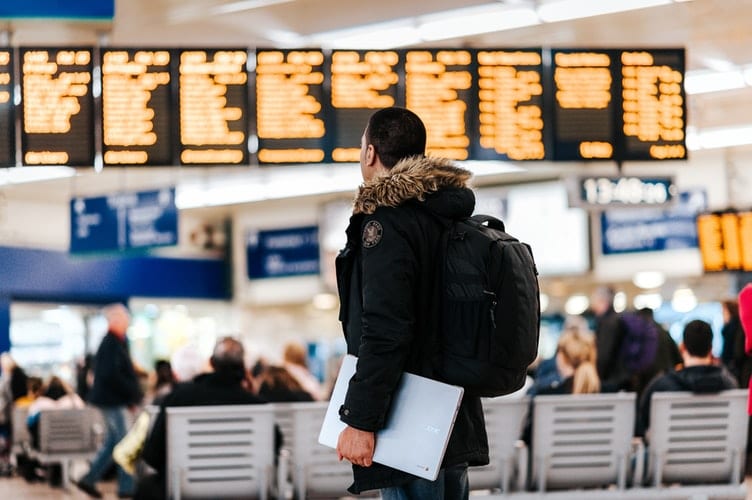 This week I went on a plane trip. (Whether I should have done so amid coronavirus fears is another blog post. I was already where I was going before I found out I shouldn't have left. I used lots of hand sanitizer.) I took my daughter's Chromebook with me so I could keep up on all the things I needed to while traveling – that is, the things beyond the ones which I could keep up on from my phone. Particularly, I needed to write an article, and preferred to use all ten fingers to do that instead of my thumbs. 
Just as I was getting out of the car at the airport, I realized I had not also brought my daughter's charger. Chromebooks hold a charge for a long time (this is not a commercial, just a fact), so I thought I might be lucky, but when I checked her battery it was at 17%. No catching up on things while traveling for me – unless I bought a charger.
During a long layover that I had originally planned to use for catching up on all the things, I searched the Charlotte airport for a charger. I discovered two things: one, every single tech store in the airport stocked the same set of electronics, which included in every case exactly one charger capable of powering a laptop, and two, every single one of those one possible chargers cost around $60 (the Chromebook itself had cost under $100).
When the going gets tough, the tough decide to go on vacation after all and wait to write the article until they get home, right? Wrong. Out of curiosity, I checked Amazon Prime. I have a Prime membership, which has made me feel guilty before, but one thing led to another and I ended up ordering a $12 charger to be sent to my hotel – a hotel I had not yet laid eyes on and which was 600 miles away, but which was easily located via Google Maps. Apparently there's an Amazon hub near Kansas City (my eventual destination). I ordered the charger at 8 pm and I had it the next day by noon.
What I don't know is if this is a praiseworthy tale of the ability of late capitalism to deliver what I needed, when I needed it, cheaply and well – or a cautionary tale of the ability of late capitalism to make me need it at all. All I know is that I've used an awful lot of brand names in the last four paragraphs. But I also have a finished article, and you have a blog post, and now I have an extra charger.
I wonder what Chesterton would think.
Image: Unsplash