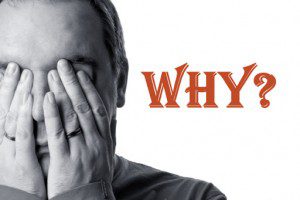 Today, faculty members of John Hopkins University published an op-ed in The Baltimore Sun, Hopkins faculty disavow 'troubling' report on gender and sexuality stating their stark disapproval of the review that had been published in The New Atlantis, Sexuality and Gender. On September 8, I wrote a blog post titled, Atlantis Article… Are you kidding me?, where BYU professor Dr. Mikle South and I share our serious concerns about the implications of how such information would be received in a religiously conservative culture such as ours. Our fears unfortunately were well founded, as we saw the misinformation spread like wildfire on social media and referred to by our own apostle, Elder Oaks at a fireside in Frederick, Maryland just last week.
I would encourage leaders of our church to stop referring to this article or any other non-peer-reviewed research that has not gone through the rigorous process of being accepted by the various medical and mental health governing boards. It causes unnecessary damage to so many families within our midst. I need not mention that yet again, this very week in Utah, we have another gay teen lose his life to suicide from our Mormon community. Incorrect information is dangerous.
I have always offered my time, free of charge, to any ecclesiastical leader who reaches out to me and wants training on such topics. Many have taken me up on this offer throughout the years with many productive outcomes as a result. I would invite Elder Oaks or any other governing leader of our church to take advantage of my offer — and I mean this sincerely. I will fly to Utah on my own dime if offered an invitation. I have become a leading expert in the area of Mormon sexuality, and am well connected in the field at large with leading national sexuality experts. There are so many top notch professionals who would jump at the chance to be consulted with and help our community rid itself of misinformation, misconceptions and harmful rhetoric while still being respectful to our values and beliefs as a people of faith.
We are a people who from the beginning of our founding, prioritized and respected higher education. The learning centers of the University of Utah and Brigham Young University were planned and constructed early in the history of building Zion. Thirst for knowledge is one of our foundational tenets. We cannot turn away from the knowledge that is freely available, reviewed and accepted by the highest authorities in the fields of medicine and mental health without accepting the consequences that follow. Lives are at stake. We can and must do much better.
Natasha Helfer Parker, LCMFT, CST can be reached at natashaparker.org. She authors the Mormon Therapist Blog, hosts the Mormon Mental Health and Mormon Sex Info Podcasts, writes a regular column for Sunstone Magazine and is the current president of the Mormon Mental Health Association. She has 20 years of experience working with primarily an LDS/Mormon clientele.