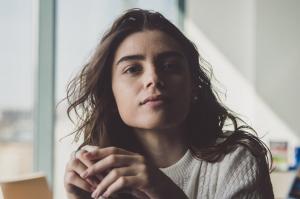 There is a movement taking place against the inappropriate practice we keep traditionally in place within Mormonism of adult males asking about sexual behaviors of minors (including masturbation) as part of worthiness interviews. I've been sharing my concerns about this from the perspective of all parties involved for many years. Sam Young, an LDS member from Houston, TX and previous bishop, has recently started a petition against such practices called Protect the Children and is participating in a protest this very weekend in Salt Lake City.
I have asked my guest poster today to share a letter that many parents/guardians could use as a template to either write or talk directly with their ecclesiastical leaders when setting appropriate boundaries for their children. You may have different things you want to include or talk about… but I thought this was a good example of one parent trying to do just that.
I would encourage readers who have had experiences setting appropriate boundaries with their leaders to share how they successfully navigated such discussions. I would also encourage leaders themselves who feel this is being addressed in their wards/stakes to share some of the ways they are going about appropriate training.
Today's guest post is written by Anthony D. Miller. Opinions shared on guest posts may not completely reflect the positions of the blog's author.
Anthony Miller is an adjunct college professor of Finance and owns a financial planning firm in Billings, Montana, where he has helped individuals and families navigate behavioral finance and interpersonal communications for more than 20 years. He has been a member of the LDS Church since his youth and spent the most of the last 20 years either a Gospel Doctrine Teacher, member of the Stake High Council, in the High Priest Group Leadership, or as a Ward Mission Leader.
Recently, a friend approached me to help him develop a letter to his newly called Bishop to clearly express his concerns regarding explicit conversations about sexuality during worthiness interviews for his minor children. Although my two children are now adults, and these concerns don't directly affect me, I really empathized with my friend's concerns and accepted his request.

I would hope that most Stake Presidencies provide clear training on these matters to local leaders. None of the concerns raised in this letter should be new for Bishops. Even so, I believe parents should not hesitate to express their concerns to their local leaders if there is any question about these matters.
My Bishop is a personal friend, and I feel like I could have this discussion face-to-face without repercussions. Still, I found value in how my friend wanted to express his concerns with clarity in writing. My friend plans to share the letter with his children before he gives it to his Bishop.
I asked for feedback on the letter in a private Facebook Group of which Natasha is a member. She asked me to share the letter as a model and resource for readers.
I am writing to you with the hope we can gain a mutual understanding between us about how the topics of sexuality and chastity are addressed during youth worthiness interviews with my children.
I have deep concerns about the practice in some Wards across the Church where Bishops delve too deeply into topics of sexuality during youth interviews. There are clear lines I do not want crossed for my children.
I have several friends who as teens experienced severe humiliation and shame inflicted by Bishops who demanded explicit details regarding sexuality during worthiness interviews.
I know that some Bishops believe that rehashing explicit details of sexuality and sexual activity during a one-on-one, private, closed-door setting is a cleansing process for a youth, and that it helps a sinner move on and experience full repentance and forgiveness. However, without professional training as a child therapist, it is extremely easy for ecclesiastical leaders to trigger trauma, shame, perfectionism, depression, and significant levels of guilt that hinder healthy adolescent development and mental health well into adulthood.
I am not suggesting that you personally would initiate inappropriate conversations, but it makes me extremely uncomfortable for an adult man to sit alone in a closed-door, private room to discuss sexual development with any youth—particularly my children. I would not even want a professionally educated and licensed therapist to talk in explicit terms to my children about sex in a closed-door, one-on-one environment absent monitoring—particularly if the adult were a different gender than the child.
Chastity is a principle of righteousness that is between that person and Heavenly Father.
My understanding is that the Church Handbook of Instructions is almost entirely silent on the topic of masturbation, doesn't mention it by name, and that mental health professionals within the LDS Community have been able to more clearly communicate that it is inappropriate for adults to have explicit conversations about this subject.
Unfortunately, there remain remnants of false beliefs from the past—including from the purposefully out-of-print and discontinued, "Miracle of Forgiveness" by Spencer Kimball—that identify masturbation as a sin next to murder as a poor interpretation of Alma 39 where Corianton, as the equivalent of a General Authority level leader and missionary, committed adultery while on his mission to the Zoramites, failed his ministry, boasted of his strength, and it all resulted in the Zoramites not believing his words due to his conduct.
To teach a child that masturbation—especially during puberty when their hormonal changes make it close to impossible to not experience periodic self sexual release and exploration—is a sin next to the murder of innocent blood is a horrific abuse that is worthy of severe condemnation. The Zoramites did not disbelieve Corianton's words and reject the Gospel and salvation because he masturbated as an adolescent.
For an adult to have those kinds of discussions in a closed door setting is completely inappropriate. When it gets combined with false teachings of its severity, I believe it is abuse worthy of reprimand.
In rare cases, it leads to a risk of abuse or grooming by an adult—as we have seen from recent releases of information of the hundreds of alleged sex abuse cases in the Church over the last several decades that in ways approximate the Catholic Church sexual abuse scandal. (Link to the data below.)
Even in cases that don't carry that risk or perception of risk, the degree of guilt and shame from explicit conversations about sexuality and/or masturbation too frequently lead to significant impacts on emotional and spiritual health and development.
With regard to my children, I expect that the subject of masturbation be absent from any and all worthiness interviews.
According to the covenants adult members accept in the Temple, to obey the Law of Chasity… this is about not having sexual relations with a person who is not our legal spouse.
When it comes to the subject of the Law of Chastity, I ask that the question be limited to: "Do you obey the Law of Chastity?" If the answer is yes, leave it at that. As a parent, I expect that no further questioning or details are pursued.
Some Bishops may feel like they need to delve deeper and ask about a youth's understanding of the Law of Chastity, but this is a topic to be handled in a group setting, by female Young Women's leaders for young women or by Young Men's leaders for young men, not by a grown man alone with a youth in a closed door setting. Even if the Priesthood leader is sincere and careful, it can end up damaging the youth in ways that haunts them throughout their lives well into adulthood.
If one of my children asks about issues of sexuality, please refer him/her either to me or my wife as parents or if there is a problem, to LDS Family Services to discuss with a licensed therapist—of whom we as parents approve. The therapist can—if given the child's permission—discuss any particulars with you if that is somehow necessary.

When it comes to repentance for a sexual indiscretions, it is enough to ask, "Do you feel you have fully repented?"
The individual is ultimately accountable to Heavenly Father, not to the Bishop. Being a Judge in Israel as a Bishop is not the same as being a Catholic Priest who absolves a person of sins on behalf of God—certainly not through explicit conversations.
If the child's answer is "yes," your job is done, and you should move on.
If the answer is "no" on a sexual topic, then this is for a licensed therapist to address.

My wife and I have shared concerns and expectations on these topics with our children. We have read through this letter with them.
Ultimately, my request is that worthiness interviews are scheduled in advance for my children and that either my wife or I are present in the room when they occur. It is not that we do not trust you. We do trust you. Having one of us present for worthiness interviews is a protection for both you and for our children. There is nothing in the Church Handbook of Instructions that prevents a parent from being present with their minor children for worthiness interviews.
The purpose of this letter is to clearly express to you my concerns and my expectations for my children regarding these topics.
Please know that on a scale of 1-10 of how significant and important this is to me, this is a full 10. I would not idly stand by if these lines get crossed.
Thank you for your understanding and all you do. I am happy to discuss this further with you if you desire clarification.