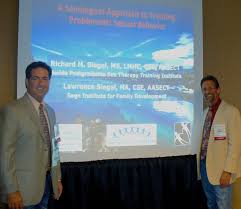 I've been invited to be a guest on the "Sex Talk with the Siegel Brothers" show tonight at 9:00 pm eastern time zone. Hope you'll tune in!
https://www.facebook.com/SexTalkWithTheSiegelBrothers/
WNN Boca Raton 1040 AM & 95.3 FM
Natasha Helfer Parker, LCMFT, CST can be reached at natashaparker.org and runs an online practice, Symmetry Solutions, which focuses on helping families and individuals with faith concerns, sexuality and mental health. She hosts the Mormon Mental Health and Mormon Sex Info Podcasts, writes a regular column for Sunstone Magazine, is the current president of the Mormon Mental Health Association and runs a sex education program, Sex Talk with Natasha. She has over 20 years of experience working with primarily an LDS/Mormon clientele.