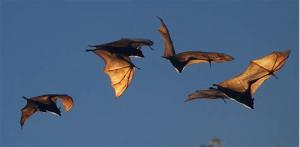 I have yet to have the type of sit down I'd like to have with Josh Weed – to hash out events in the past and miscommunications that led to a collegial chill between us in regards to things he wrote about the Mormon Mental Health Association that were unfounded. We had a chance to briefly meet at Sunstone this past summer and I look forward to more conversations and opportunities where we can build our friendship.
It is with a heavy heart that I share the following post that he and Lolly published this past week in regards to their decision to divorce. There are many in the comments threads of my blog who quickly jump at the chance to dismiss my concerns about LGBT+ members, how they are treated in our church, and how our current interpretations of the law of chastity are abusive towards them. I would invite that before anyone dismiss me or my positions again… read this post in its entirety.
I am absolutely not one that would relish in the "I'm not surprised" types of reactions Josh references as "human nature." I'm heart broken for Josh and his wife as I am for the many hundreds I've seen in similar situations. Having to negotiate the impossible. Their beloved faith and belief systems at odds with their own nature. This is really not a story about this couple. This is a story of a system that consistently fails the LGBT+ community and the people that love them. My love and heart go out to you both Josh and Lolly. Thank you for your courage, your honesty… your vulnerability.
Personal journeys… the breadth of them… awesome… inspiring… growth… error… ongoing… sacred.
Turning a Unicorn into a Bat: the Post in Which We Announce the End of our Marriage
Natasha Helfer Parker, LCMFT, CST can be reached at natashaparker.org and runs an online practice, Symmetry Solutions, which focuses on helping families and individuals with faith concerns, sexuality and mental health. She hosts the Mormon Mental Health and Mormon Sex Info Podcasts, writes a regular column for Sunstone Magazine, is the current president of the Mormon Mental Health Association and runs a sex education program, Sex Talk with Natasha. She has over 20 years of experience working with primarily an LDS/Mormon clientele.