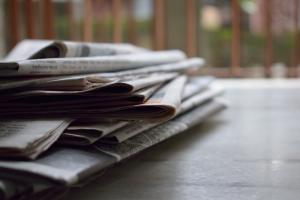 Several news stories that I think are of great import that deal with Mormonism, mental health, and current events.
The Houston Chronicle came out with a story covering the Protectldschildren.org petition that Sam Young started and that I have supported by offering my clinical expertise to the matter. Mormonmentalhealth.org will be releasing a very sensitive interview with one of the victims who shares her story this coming Monday.
http://www.houstonchronicle.com/news/houston-texas/houston/article/Behind-closed-doors-12524563.php
The Church released an important statement in support of protection from deportation for "dreamers." Immigration issues is an area I feel the Church has taken important positions on that are family-centric, empathic and that consider the importance of human rights and decency.
https://www.mormonnewsroom.org/article/daca-statement-january-2018?__prclt=Jvzuhw8v
An LDS father shares his heartbreaking letter to the First Presidency of the Church that he sent over a year ago with no response. He speaks of his son who died by suicide soon after coming out as gay.
https://www.sltrib.com/opinion/commentary/2018/01/26/commentary-the-mormon-church-needs-to-find-a-place-for-lgbt-children/
Natasha Helfer Parker, LCMFT, CST can be reached at natashaparker.org and runs an online practice, Symmetry Solutions, which focuses on helping families and individuals with faith concerns, sexuality and mental health. She hosts the Mormon Mental Health and Mormon Sex Info Podcasts, writes a regular column for Sunstone Magazine, is the current president of the Mormon Mental Health Association and runs a sex education program, Sex Talk with Natasha. She has over 20 years of experience working with primarily an LDS/Mormon clientele.