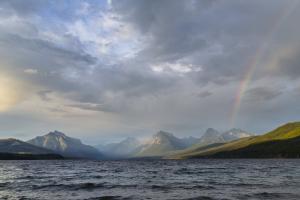 I get frustrated when I'm asked to speak in Sacrament meeting or teach adults (either in Sunday School or Relief Society) and feel so constricted by the "manual." I don't think it speaks to my truths… especially when there are things I disagree with. And I don't think that not being true to myself is healthy for me and my mental health. How can I stay engaged with this religion that I love and that identifies me… without being disrespectful to others or feel marginalized?
I LOVE this question. SOOOO many members feel like this. And I am a big believer in Mormonism having room for all of us who want to be a part of it. And that gospel teachings are expansive… not limiting…
I am going to share a recent sacrament talk that was given by a colleague of mine that was able to speak to her truth and things that mattered to her. She gave the talk in front of an apostle… not knowing that he would be there that day. And she received very warm feedback from him and others. So this is a very possible thing to do.
Notice… she did not just quote the talk she had been given to cover. She personalized it to situations she felt strongly about and that had to do with her own life and experiences within her profession. She quotes wisdom from other religious leaders…. not just Mormon ones. And she finds ways to use gender-inclusive language (like Heavenly Parents instead of just Father).
There is much we can do to make our Mormon practice meaningful to ourselves and others… and to not give in to the fairly recent pressure to correlate rigidly… in ways that many find boring and unenlightening. Let's remember our roots… which was based in religious seekers with profound questions and the ability to look deeper into what Christianity had to offer in order to fill the soul.
Today's guest post is written by Dr. Carol Anderson. Opinions shared on guest posts may not completely reflect the positions of the blog's author.
Dr. Carol Anderson is an active member of the Yorkside Ward, and the mother of 5 children. She works in private practice as a Clinical Neuropsychologist, with offices in Idaho Falls and Salt Lake City. Carol's interests include Meditation/Mindfulness practice, running in half-marathons, and baking with yeast. She is also a member of the Mormon Mental Health Association.
Sacrament Meeting Talk – Yorkside Ward (2/ 25/18)
"Abide in God and Repairing the Breach"
My name is Carol Anderson. My husband, Mark, and I have 5 children, aged 11 to 22. Mark is a P.A. in Pathology at EIRMC and an Assistant Deputy Coroner for Bonneville County. I am a Clinical Neuropsychologist, specializing in Brain Injury. Mark and I have been known to have some fabulous date nights at places like… the morgue. But, we really ARE awesome people to hang out with!!
I have been asked to speak about Neill F. Marriott's General Conference Talk entitled: "Abide in God and Repairing the Breach." In it, President Marriott teaches, "The most important learning and growing will come from our covenant connection to Heavenly Father and Jesus Christ. From our faithful relationship with Them, come godly knowledge, love, power, and capacity to serve."
I am excited to give this talk – because I am deeply interested in topics like this. As a psychologist, my life work often focuses on challenging circumstances and the effects on REAL lives when there is a "breach" in relationships. Much of my life is spent listening to people, who –behind closed doors– will share their most intimate stories… vulnerably talking about their struggles, their fears, joys, sorrows, triumphs, and suffering.
As I have reflected on the invitation to ABIDE in God, I have repeatedly come back to the principle of Love…to the Love of God.
President Dieter F. Uchtdorf asks us to:
"Think of the purest, most all-consuming love you can imagine. Now multiply that love by an infinite amount—that is the measure of God's love for you. God does not look on the outward appearance…. Though we are incomplete, God loves us completely. Though we are imperfect, He loves us perfectly. Though we may feel lost and without compass, God's love encompasses us completely. He loves us because He is filled with an infinite measure of holy, pure, and indescribable love….He loves every one of us, even those who are flawed, rejected, awkward, sorrowful, or broken…What this means is that, regardless of our current state, there is hope for us. No matter our distress, no matter our sorrow, no matter our mistakes, our infinitely compassionate Heavenly Father desires that we draw near to Him so that He can draw near to us."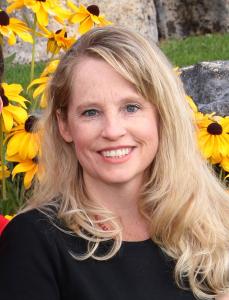 Two or 3 winters ago, I went to San Diego for a Conference. I had not seen much sun in Idaho for about 5 months, and decided that San Diego would be a good place to go. It rained nearly the entire time. (The Sunday that I returned, I learned that a bunch of Mormons had fasted for this "moisture"!!) So, it rained. A lot.
But, one night, I noticed that there was a break in the rain. I hurried out the door, and was greeted by one of the most amazing scenes I've ever experienced: with a full rainbow in one part of the sky, and a colorful sunset over the ocean in another. I stopped and sat on some rocks, overlooking the water. I was filled with immense gratitude, and reminded of the incredible beauty of life. As I focused on the beauty, my mind and heart turned to The Divine – in a moment of reverent awe & connection.
This experience of uninterrupted beauty lasted only 5 or 10 minutes. Without warning, I was suddenly being pelted in the face with heavy rain. I realized that I was sitting in Pelican poo, and that my pants had soaked water through where I was sitting. All of this unpleasantness started to distract me. But you know what? The beauty of the sunset and the beauty of the ocean, and the beauty of the rainbow, and the beauty of a merciful Father's love, were still there. And so I sat. And let it rain.
We can abide in God – if and when we will….even when distractions and obstacles compete for our attention.
Rumi, the Sufi poet wrote:
"Your task is not to seek for love, but merely to seek and find all the barriers within yourself that you have built against it."
This is true for Love. I believe it is also true for wisdom, Connection, Truth, Peace… and GRACE.
Paul Tillich, a German-American Christian existentialist philosopher and theologian said:
"Grace strikes us when we are in great pain and restlessness. It strikes us when we walk through the dark valley of a meaningless and empty life. It strikes us when we feel that our separation is deeper than usual… It strikes us when our disgust for our own being, our indifference, our weakness, our hostility, and our lack of direction and composure have become intolerable to us. It strikes us when, year after year, the longed-for perfection of life does not appear, when the old compulsions reign within us as they have for decades, when despair destroys all joy and courage. Sometimes at that moment a wave of light breaks into our darkness, and it is as though a voice were saying… "You are accepted, accepted by that which is greater than you…"
With the Grace of God, breaches CAN be repaired and we CAN Abide in God. Often, though, REPAIRING must happen first – before the light and love of God (that is already there!) can truly touch our hearts, minds, spirits, and souls. I have learned that our reluctance or inability to 'Let Go' of past experiences, injuries, insults, or hurts, AND our current fears and insecurities often impedes our progress to feeling the love of our Heavenly Parents. President Marriott says it this way:
"Our challenges can pull us off this course of happiness. We can lose our trusting connection to God if trials drive us to distraction instead of sending us to our knees… Our sins and pride create a breach—or a gap—between us and the font of all love, our Heavenly Father. Only the Savior's Atonement can cleanse us of our sins and close that gap or breach. We want to be encircled in the arms of our Heavenly Father's love and guidance, and so we put His will first and with a broken heart plead that Christ will pour streams of cleansing water…This living water will begin to fill us, and brimming with His love, we can tip the pitcher of our soul and share its contents with others who thirst for healing, hope, and belonging."
I would like to share one more personal story that (to me) exemplifies "Abiding in God" and "Repairing the breach."
A few months ago, I was asked to evaluate an inmate; a man in his 30s … I will call him Mike (that is not his real name.) Mike has been in and out of jail/prison since he was a teenager. At the time that I saw him, he was facing "20 years to Life" on drug possession & trafficking offenses… and for eluding the officer who had to chase him down.
Mike was a Star-Athlete and an all-around-good kid (by all accounts) until he was in high school, at which time he developed a life-threatening infection in his frontal sinuses, which spread to his brain. After neurosurgery (craniotomy where the surgeon literally peels your face forward to cut through the skull, to clean out damaged tissue), Mike never returned to his prior level of functioning. After multiple follow-up surgeries, he was left with significant and permanent brain injury – an injury to his frontal lobes where critical skills and abilities take place. In short, Mike's cognitive abilities and personality changed. The problem was: No one ever took time to listen to Mike, or to carefully investigate or treat what this infection actually did to him. Instead, Mike's disinhibition, poor planning, impaired judgment, etc. led to repeated criminal offenses and years behind bars. Fortunately, after his most recent arrest, Mike's attorney reached out to me to see if I could evaluate Mike and testify on his behalf.
Locked up with Mike, I sat with him — a beaten-down inmate; clearly hardened by years of incarceration… covered in tattoos, and self-consciously wearing a scar that spanned across his entire forehead. I sat with him for almost 8 hours, learning about him: his past, his present, and his future. I learned FROM him, too, as he openly wept in gratitude that someone (ANYONE) was finally listening to what he had to say.
Mike committed crimes. Then he complicated and worsened his situation by trying to escape the consequences. Do I believe that sitting in prison for 20+ years would help him in any way? No.
I had the opportunity to attend Mike's sentencing hearing. While there, I met with and embraced Mike's mother – a heart-stricken, anguished woman, weighed down with tremendous fear about her son's future. She knew in her mother's heart that her son is a good person; a man with very rough life circumstances, and a history of poor decision-making…but Mike is a good soul. I learned from Mike's mother how deep my own grief and fear can be. My oldest son, just yesterday, presented our family with a tremendously difficult life situation. My hope is that people will reach out to my son, in compassion, as he navigates his life challenges.
Mike was sentenced that day. The judge was very wise AND merciful – he gave Mike the (mandatory) minimum sentence….but WITH provisions for Mike to be sent to the best possible prison, where he is getting the best possible treatment…with appropriate supervision after release. Mike will be released in time to be an active part of his daughter's childhood.
The experience with Mike changed me. It opened my eyes….it was a mirror with which I can examine my own life. In other words, reflecting on the painful story of Mike and my own complicated story … WE ALL HAVE THEM!… reminded me that there is Mercy out there. If you, or if I, can look behind the messy stories of our lives and practice love, compassion, and forgiveness ANYWAY, surely we can trust that God does too—to an infinite degree.
One of my favorite scriptures is found in Ezekiel 36:26
"A new heart also will I give you, and a new spirit will I put within you: and I will take away the stony heart out of your flesh, and I will give you an heart of flesh."
I love this scripture because it reminds me that no matter where I have been or what I have done, I can be new again. I can begin again. But, it requires a willingness to approach God in deep humility – to draw near unto Him… to Abide in Him and call on the Atonement to repair the breaches that inevitably occur on the path of mortality.
In closing, I will leave one final thought from President Marriott – with an invitation for each of us to reflect on our own lives. He says:
"The Lord says … to us…Yea; I have loved thee with an everlasting love. Therefore, with loving kindness have I drawn thee. The father says to us: Thou shalt abide in me; and I in you. Therefore, Walk with me."
May we be committed to walking in the light and love of the Savior, EVEN WHEN obstacles threaten to upset our peace and spiritual progress, is my prayer.
Natasha Helfer Parker, LCMFT, CST runs an online practice, Symmetry Solutions, which focuses on helping families and individuals with faith concerns, sexuality and mental health. She hosts the Mormon Mental Health and Mormon Sex Info Podcasts, writes a regular column for Sunstone Magazine, is the current president of the Mormon Mental Health Association and runs a sex education program, Sex Talk with Natasha. She has over 20 years of experience working with primarily an LDS/Mormon clientele.