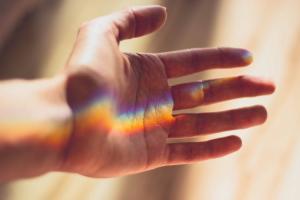 Over the last week, due to the leaked interview of Joseph L. Bishop, I have read hundreds of comments in regards to situations where the priorities of how we deal with sexuality in our church would be considered comical (twilight zonish) if not for it being so tragic and life altering for its members. I think I get used to hearing these stories after so many years… but I have to admit, my anger has been riled to high levels again this week.
I thought I would share this particular comment… because in light of how much time, money (many millions of dollars) and energy ("religious freedom" and "traditional marriage" have been the code words against LGBT+ members spoken at every general conference for as long as I can remember) our church has spent fighting the "gay agenda" (I literally heard this phrase in my own ward setting just in the last few weeks)… it's just mind boggling to me how upside down our priorities have been.
Jim Summers was born and raised in the church and served a full-time mission in the Washington DC North Mission. After his mission he married in the temple and served in many callings, including Ward Mission Leader and Elders Quorum President. During all of this time he was trying to hide his true self not only from his family and the church, but from himself. He is now married to a wonderful man and together they own and operate a small interior design and event planning business.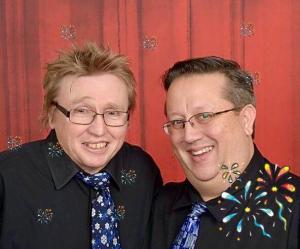 When I "came out" and confessed to my wife and bishop that I was a gay man and had been unfaithful to her we lived in the Phoenix area. Just prior to coming out I had worked for the BSA and my assigned area included Chandler, AZ. It did not take long for the word to spread through the members of the church about my "outing". This man (Joseph L. Bishop) lives in Chandler and was one of the multitudes of people who felt compelled to communicate their "disgust" with me to me directly. I spent countless hours crying and considering taking my own life because of him and many like him. I wish I could now return the favor.
I would also like to link to this excellent article written by Tresa Edmunds and MMHA member, Barbara Sensiba. It also does a great job of highlighting the irony we face as a church on the types of sexual shaming hypocrisy we have been doling out pretty much since we started… given the polygamous history we come from and the exploitation that took place, threatening women with their own exaltation and their family's if they did not comply.
Guest Post: How Many Blips Are There? #MormonMeToo
It is going to take a very long time to take accountability and make amends. And the sad part, is that we really haven't even started the work that needs to be done.
* And before everyone has a hissy fit with my title… I do believe in the importance of religious freedom… absolutely… I just think we've got plenty of it… and I'm much more concerned in regards to the rights that get trampled on in the name of religious freedom (and not just in our faith).
Natasha Helfer Parker, LCMFT, CST runs an online practice, Symmetry Solutions, which focuses on helping families and individuals with faith concerns, sexuality and mental health. She hosts the Mormon Mental Health and Mormon Sex Info Podcasts, writes a regular column for Sunstone Magazine, is the current president of the Mormon Mental Health Association and runs a sex education program, Sex Talk with Natasha. She has over 20 years of experience working with primarily an LDS/Mormon clientele.