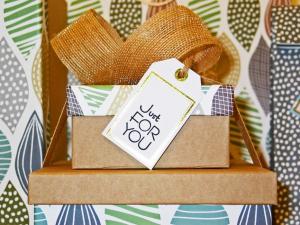 A big part of cognitive behavioral therapy is learning how to shift the way we think… especially when the way we are thinking is not in our best interest and is not backed up by credible evidence. A good example is if we face a failure and then start the inner dialogue of "I am such a loser. I am worthless. I always fail." We call these "thinking errors."
Affirmations can be one way to combat these. They may feel corny at first. Yet they are a good habit to get into. And I find that this principle is very much in line with gospel teachings centered on the love of Christ – very affirming.
I thought I'd share this article I came across that gives some great examples of ones you can start using today.
35 Affirmations That Will Change Your Life
Natasha Helfer Parker, LCMFT, CST runs an online practice, Symmetry Solutions, which focuses on helping families and individuals with faith concerns, sexuality and mental health. She hosts the Mormon Mental Health and Mormon Sex Info Podcasts, writes a regular column for Sunstone Magazine, is the current president of the Mormon Mental Health Association and runs a sex education program, Sex Talk with Natasha. She has over 20 years of experience working with primarily an LDS/Mormon clientele.