This weekend is the 5th Annual Conference of the Mormon Mental Association.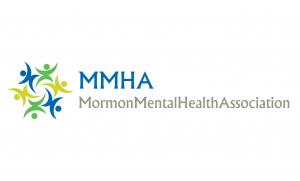 The Annual Conference typically averages 50-70 conference attendees who are interested in mental health issues as they relate to the LDS/Mormon community. Registrants are adept in disciplines such as education, counseling, therapy, social work, psychology, sociology, research, nursing, medicine, mediation, advocacy and more. This is a wonderful place to network and reconnect with other practitioners and professionals.
Conference offers 3 hours of Ethics CEs and 6 general CEs.
Friday night will be the ethics portion of the conference where Natasha Helfer Parker, LCMFT, CST and MMHA president, will lead a discussion on ethical dilemmas that come up for clinicians in the intersection of best care practice, religious beliefs (or lack thereof) of either clients or clinicians, and advocacy work.
Saturday will feature our keynote speaker. The conference theme is Power in Story: Narrative Therapy. We are so pleased to announce that the all-day Saturday conference presenter will be Dr. Tom Stone Carlson on Insider Witness Practices: Performing Hope and Beauty in Narrative Therapy.
Insider Witness Practices, developed in partnership with narrative therapy co-founder David Epston, represents a dramatic re-imagination of narrative therapy practice through the use of performance. In this one-session practice clients become witnesses to a hope-biased portrayal of their lives as performed by their therapist. This performance is intended to situate the significant events of client's lives within rich story lines that serve as a revelation of their moral character as persons. As a result, clients become both an insider and outsider to their own lived experiences and are afforded the unusual opportunity to experience their own selves as if they were an 'other.' From this insider/outsider vantage point, clients are able to experience heightened levels of meaning making, self-compassion and self-appreciation. Given that insider witnessing practices are intended to be a hope-biased performance of the alternative histories of clients' lives, we have been diligently searching the performative literature to provide us with some explanation of the dramatic outcomes that we have witnessed so far. And, in this searching, we have come to see how insider witnessing practices return narrative therapy to its very beginnings; a history for the future. Given that this practice has to be seen to be believed, in this day-long workshop we will do more showing than telling; relying on the words and experiences of our co-researchers who have participated in this practice. An immersive experiential learning process (through a performance of client videos and transcripts) will be used to help participants appreciate the dramatic potential of this practice. The presentation will also include the performance of a verbatim play that attempts to capture one client's transformative experience of this practice.
Make sure not to miss this unique experience.
For more information and registration information press here. 
Registrations at the door are welcome.
Natasha Helfer Parker, LCMFT, CST can be reached at natashaparker.org and runs an online practice, Symmetry Solutions, which focuses on helping families and individuals with faith concerns, sexuality and mental health. She hosts the Mormon Mental Health and Mormon Sex Info Podcasts, is the current president of the Mormon Mental Health Association and runs a sex education program, Sex Talk with Natasha. She has over 20 years of experience working with primarily an LDS/Mormon clientele.