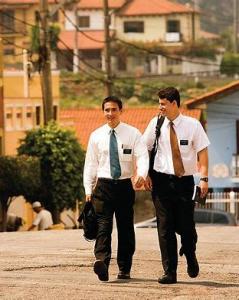 I share the same concerns Jana Riess shares here. This system sets it up so that certain types of missions are superior to others.  Only if you have mental health concerns or other types of disabilities are you delegated to serve service missions. It is a recipe ripe for discrimination, stigma and "othering."
It is good that we are talking about the fact that it is not "necessary" for everyone to serve a mission in order to remain righteous or worthy… At the same time, I know enough about Mormon culture and its tendency to task/behaviorally driven, perfectionistic and competitive… that this will surely backfire with people feeling like they haven't qualified for the "best," "right type," or "celestial" level.
I'm also concerned for the stake presidents since these service missions will be under their oversight. They are already over-scheduled and this will further add to their responsibilities, stress and inability to spend more time with their families.
It would have been really wonderful to have seen the changes make more room for individual desire and opinion as to what would best fit each person. From time served… to foreign vs. national service… to proselyting vs. service missionary service… to service at all.
This would make the missionary experience have a more voluntary feel…. than a culturally compulsory feel.
Big changes ahead for Mormon missionaries, as "service missions" start in January
https://kutv.com/news/local/rumors-swirl-of-changes-to-lds-missions-as-millennials-return-early
Natasha Helfer Parker, LCMFT, CST can be reached at natashaparker.org and runs an online practice, Symmetry Solutions, which focuses on helping families and individuals with faith concerns, sexuality and mental health. She hosts the Mormon Mental Health and Mormon Sex Info Podcasts, is the current president of the Mormon Mental Health Association and runs a sex education program, Sex Talk with Natasha. She has over 20 years of experience working with primarily an LDS/Mormon clientele.